DOOGEE S110 12GB+256GB Innovative Rear Display 66W
Helio G99 Octa Core 2.2GHz 6nm
Innovative Rear Display
6.58" FHD+ 120Hz IPS Waterdrop screen
10800mAh Large battery / Support 66W fast charging
AI Triple camera (50MP+24MP+16MP)
24MP Night vision camera
SONY® IMX766 50MP AI main camera
SONY® 32MP Front Camera
22GB RAM (12GB+Up to 10GB Extended RAM) / DDR4X
256GB ROM / UFS2.2
Side Fingerprint Recognition
NFC Supports Google Pay
Android 13
In stock worldwide, limited quantities available, first buy first ship. Next arrival is expected after 10 days, logistics time 2-5 days
In stock
Helio G99 Octa Core 2.2GHz 6nm
Innovative Rear Display
6.58" FHD+ 120Hz IPS Waterdrop screen
10800mAh Large battery / Support 66W fast charging
AI Triple camera (50MP+24MP+16MP)
24MP Night vision camera
SONY® IMX766 50MP AI main camera
SONY® 32MP Front Camera
22GB RAM (12GB+Up to 10GB Extended RAM) / DDR4X
256GB ROM / UFS2.2
Side Fingerprint Recognition
NFC Supports Google Pay
Android 13
Supported network bands FDD: B1/2/3/4/5/7/8/12/13/17/18/19/20/25/26/28AB/66/71
TDD: B34/38/39/40/41
WCDMA: B1/2/4/5/6/8/19
CDMA: BC0/BC1
GSM: B2/3/5/8
Support EDGE/GPRS
Wireless network
WIFI: 2.4G/5G(802.11ac/a/b/g/n)
Bluetooth: BT5.2
FM: Support
NFC: Support
OTG: Support
Navigation GPS | Glonass | Galileo | Beidou
*FM: Plug in headphones to support external playback
*NFC: It depends on whether the local country supports it *OTG: Supports reverse charging

DOOGEE S110
Wonderful Front, Amazing Back
Helio G99 6nm Octa Core Processor
SONY® IMX766 50MP Triple Camera
Up to 22GB RAM+256GB ROM
66W Fast Charging
Innovative Rear Display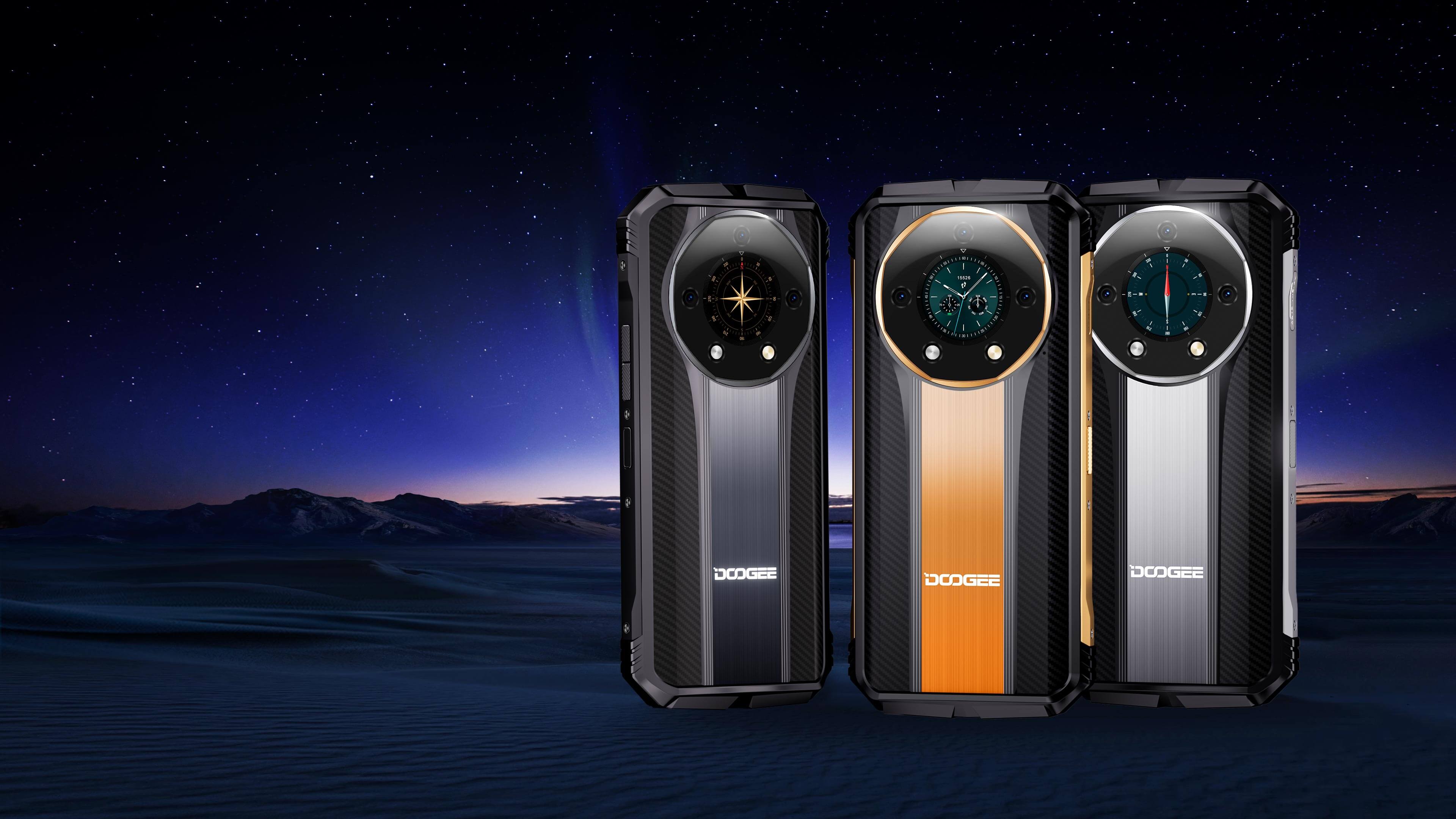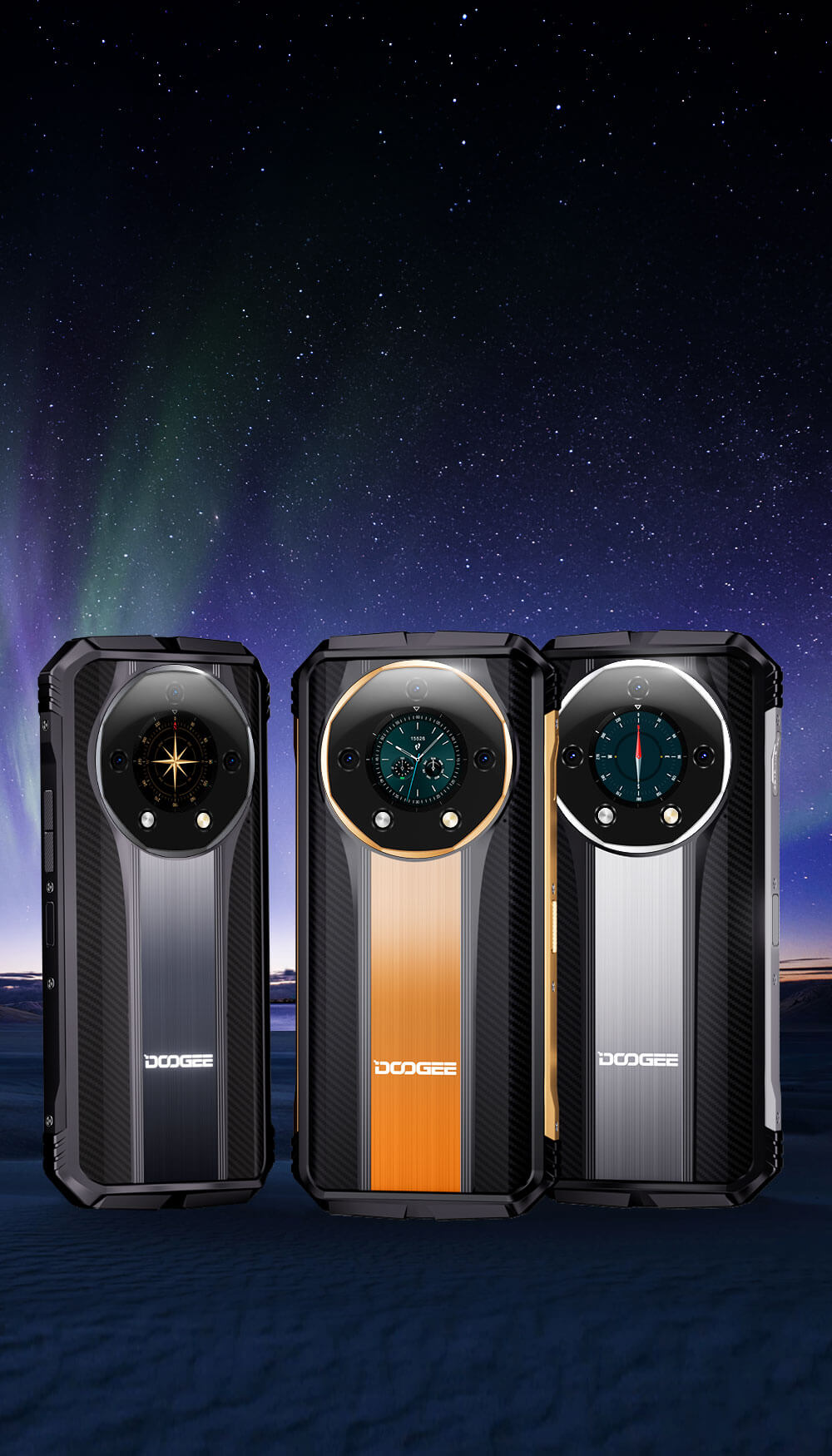 Why Choose S110?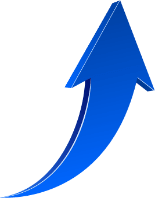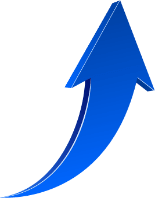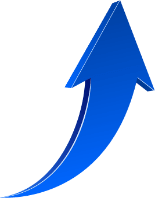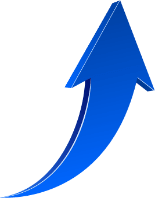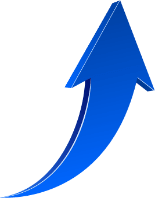 DOOGEE Ranked
 NO.1 
in Rugged Phones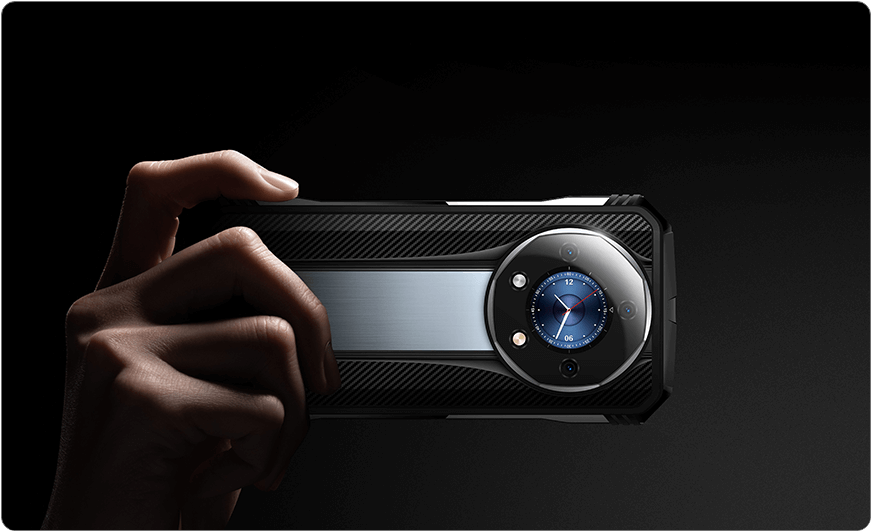 Innovative Rear Display

Helio G99 6nm Octa
Core Processor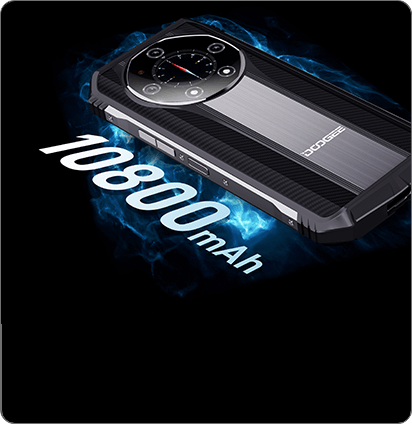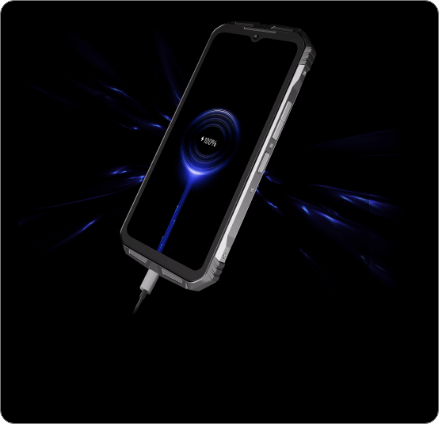 Support 66W
Fast Charging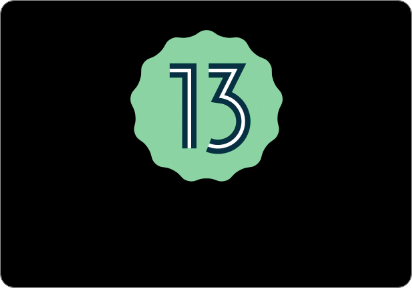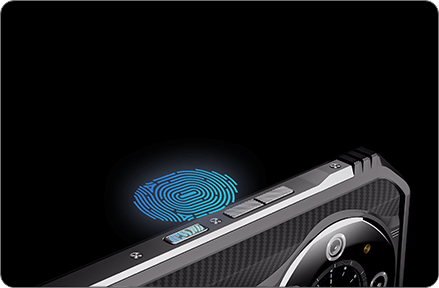 Side Fingerprint Recognition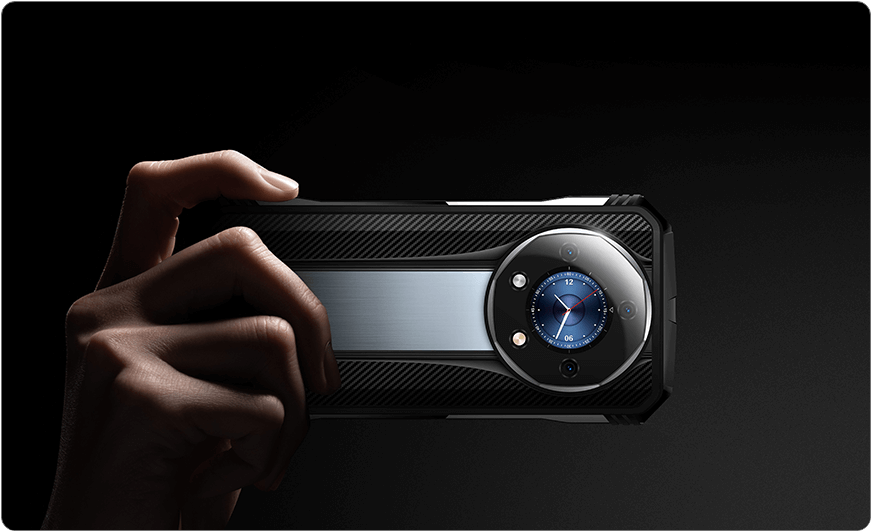 Innovative Rear Display

Helio G99 6nm Octa
Core Processor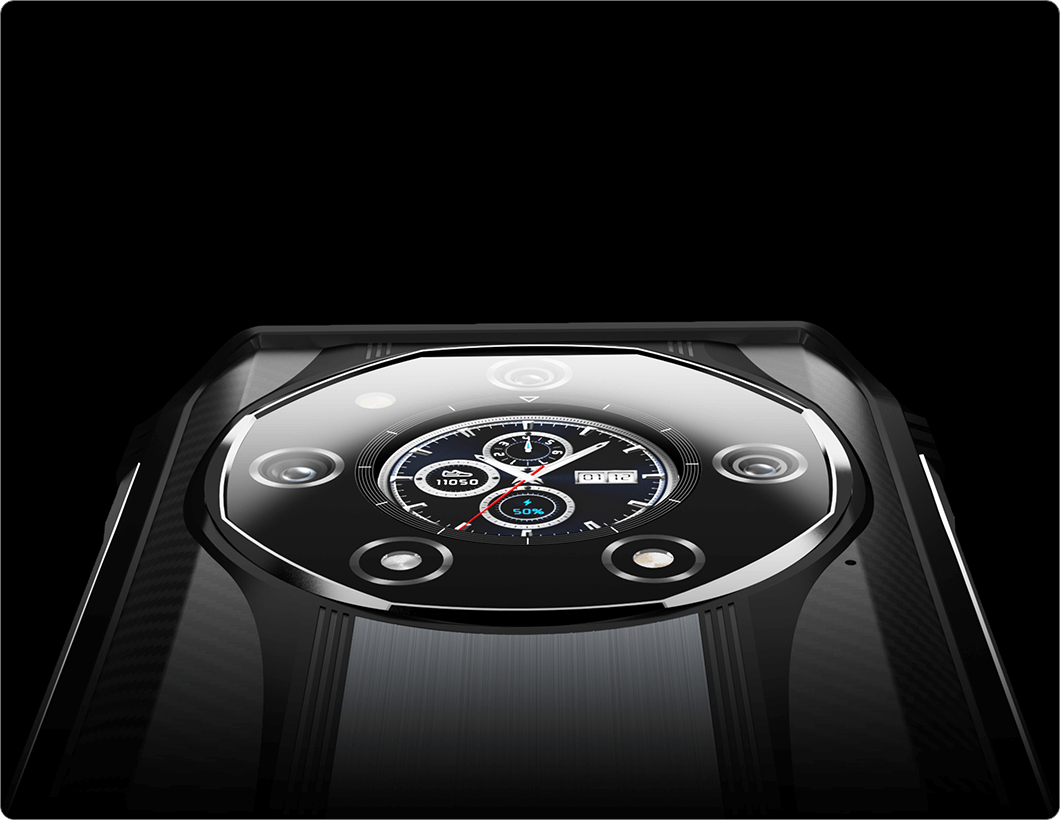 Visionary Design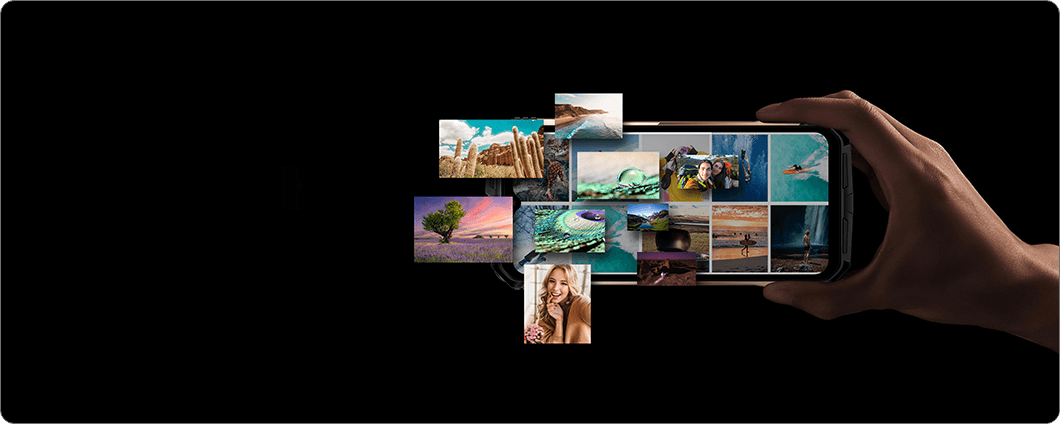 256GB ROM
(Expansion Up to 2TB)

6.58" FHD+ 120Hz
IPS Waterdrop Screen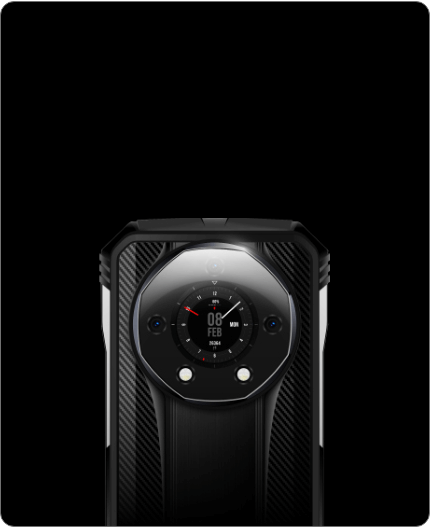 AI Triple Camera
(50MP+24MP+16MP)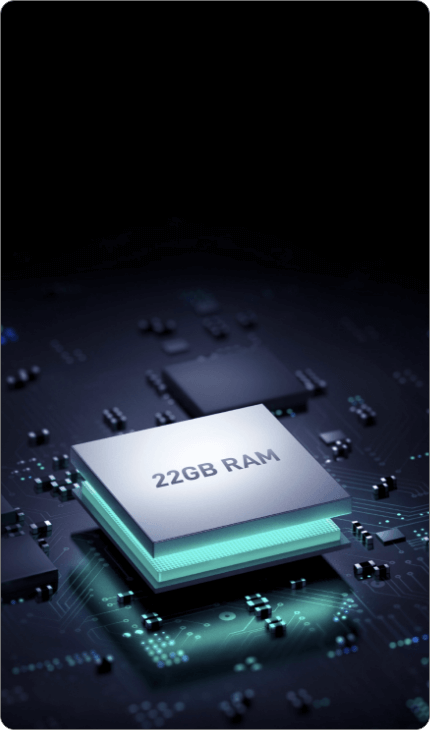 22GB RAM
(12GB+Up to 10GB
Extended RAM)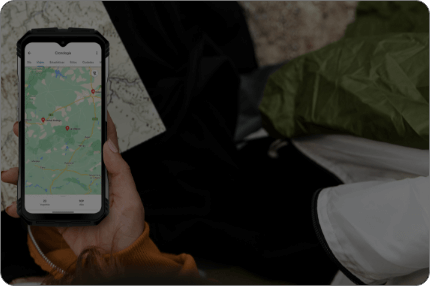 Accurate Navigation
System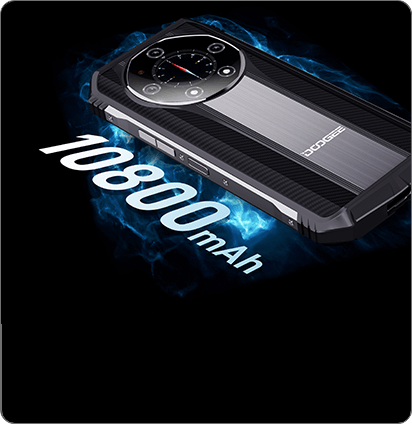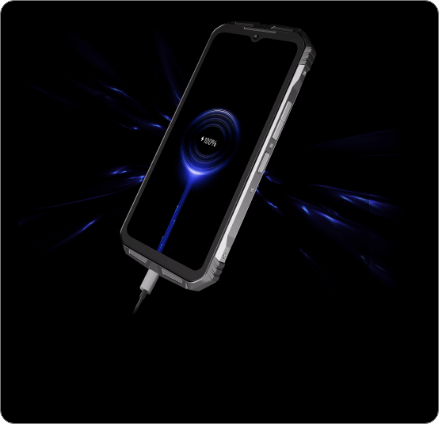 Support 66W
Fast Charging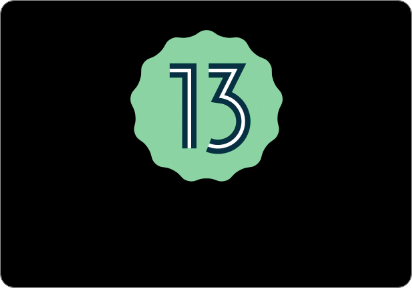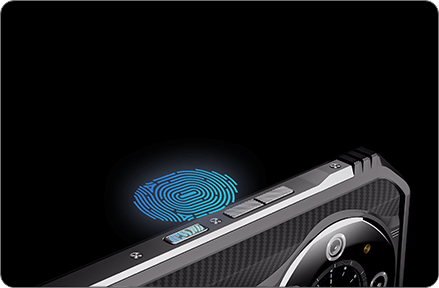 Side Fingerprint Recognition
Retaining Classic DOOGEE Elements,
Integrating Iconic Camera Design
Not only does the DOOGEE S110 inherit the classic design of DOOGEE, but also it develops a new iconic camera design, which is more refined, concise and elegant. It provides a seamless grip for added protection and durability. Make your rugged phone a reliable outdoor partner.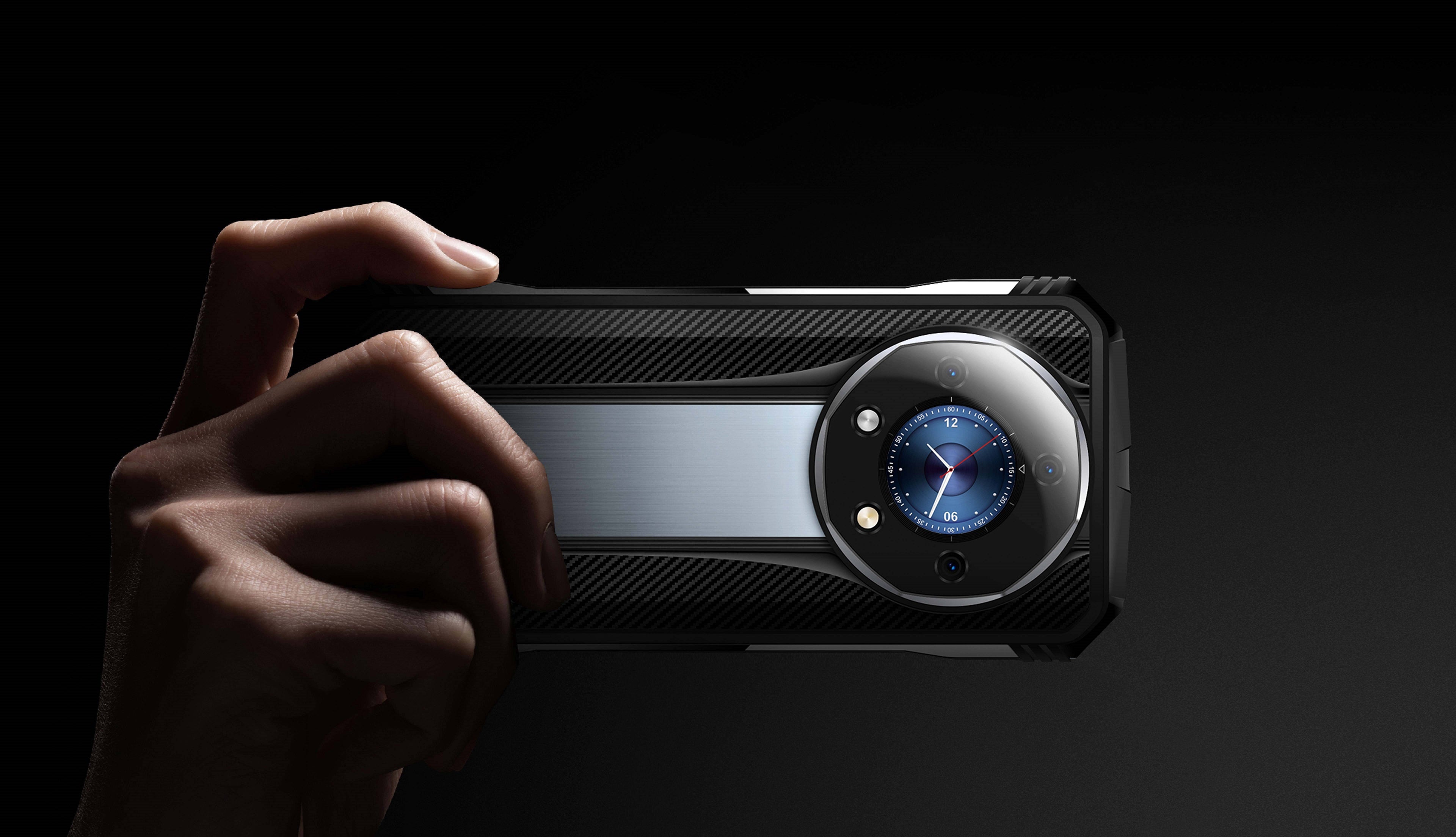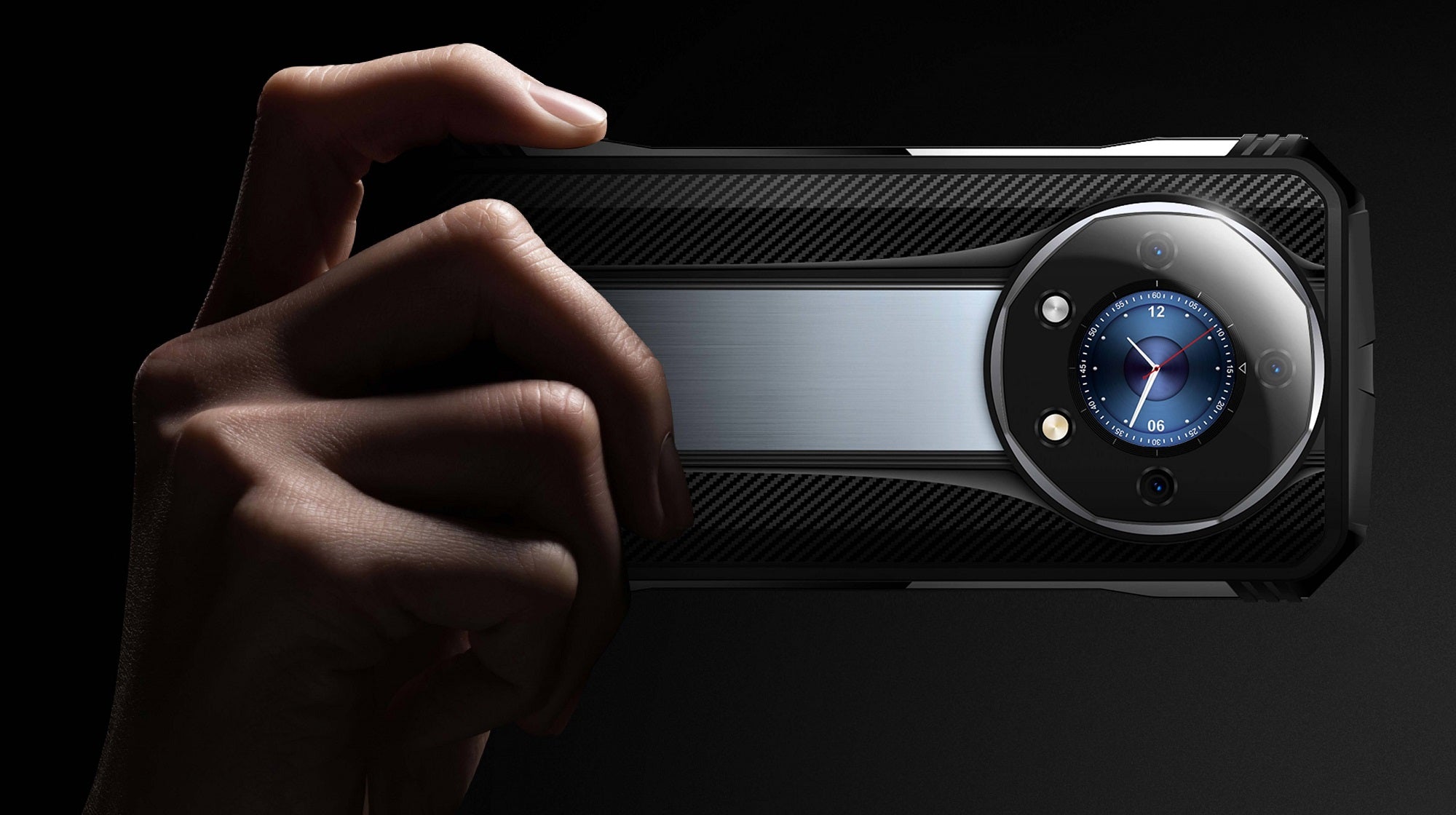 Visionary Design
The Future is in Your Hand
The DOOGEE S110 brings new life to rugged phone design, taking the aerodynamic curves of a sports car and placing it in the palm of your hand. Kevlar detailing accents the back, while an unique color in the center adds a futuristic twist to this classic look.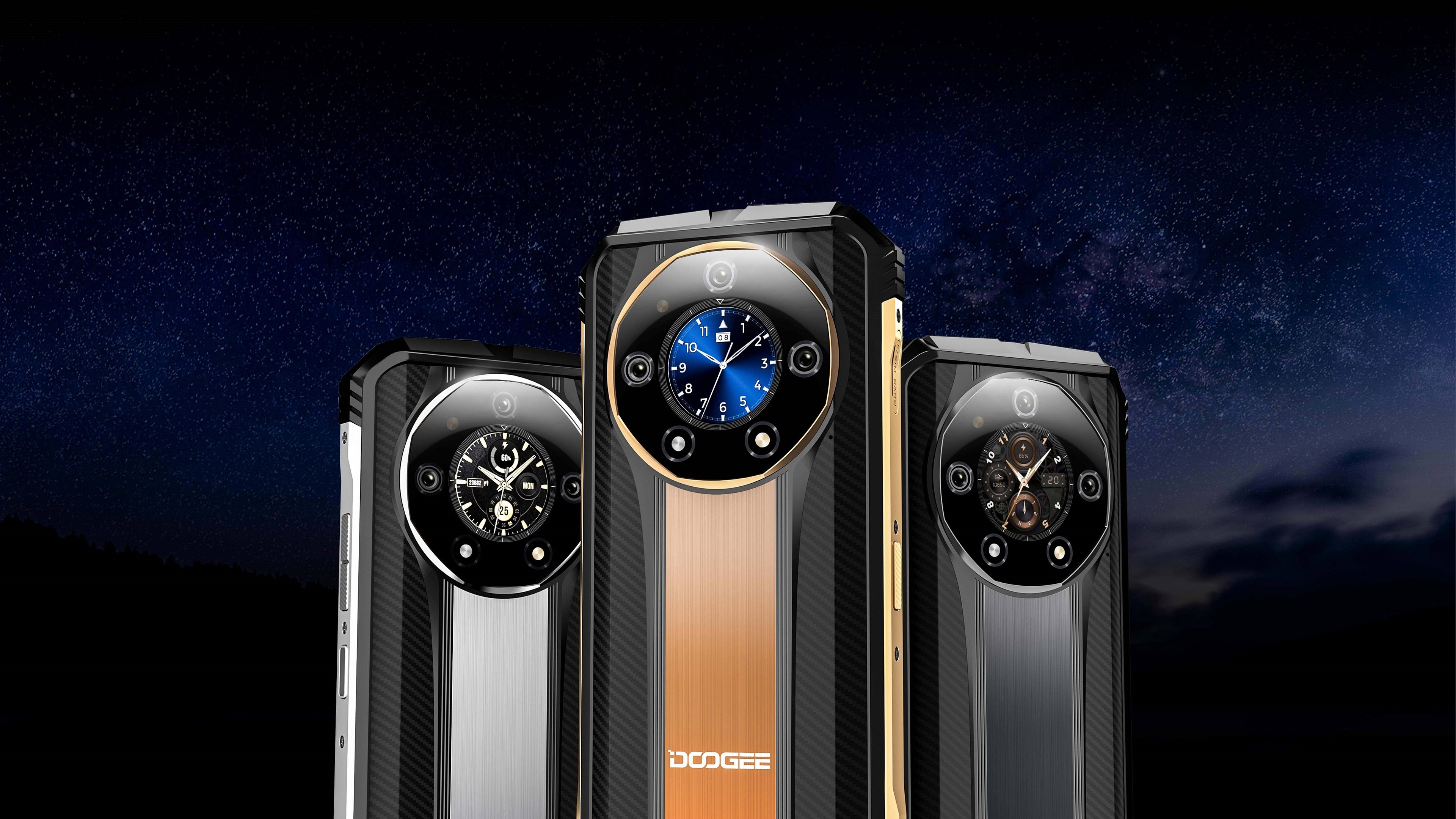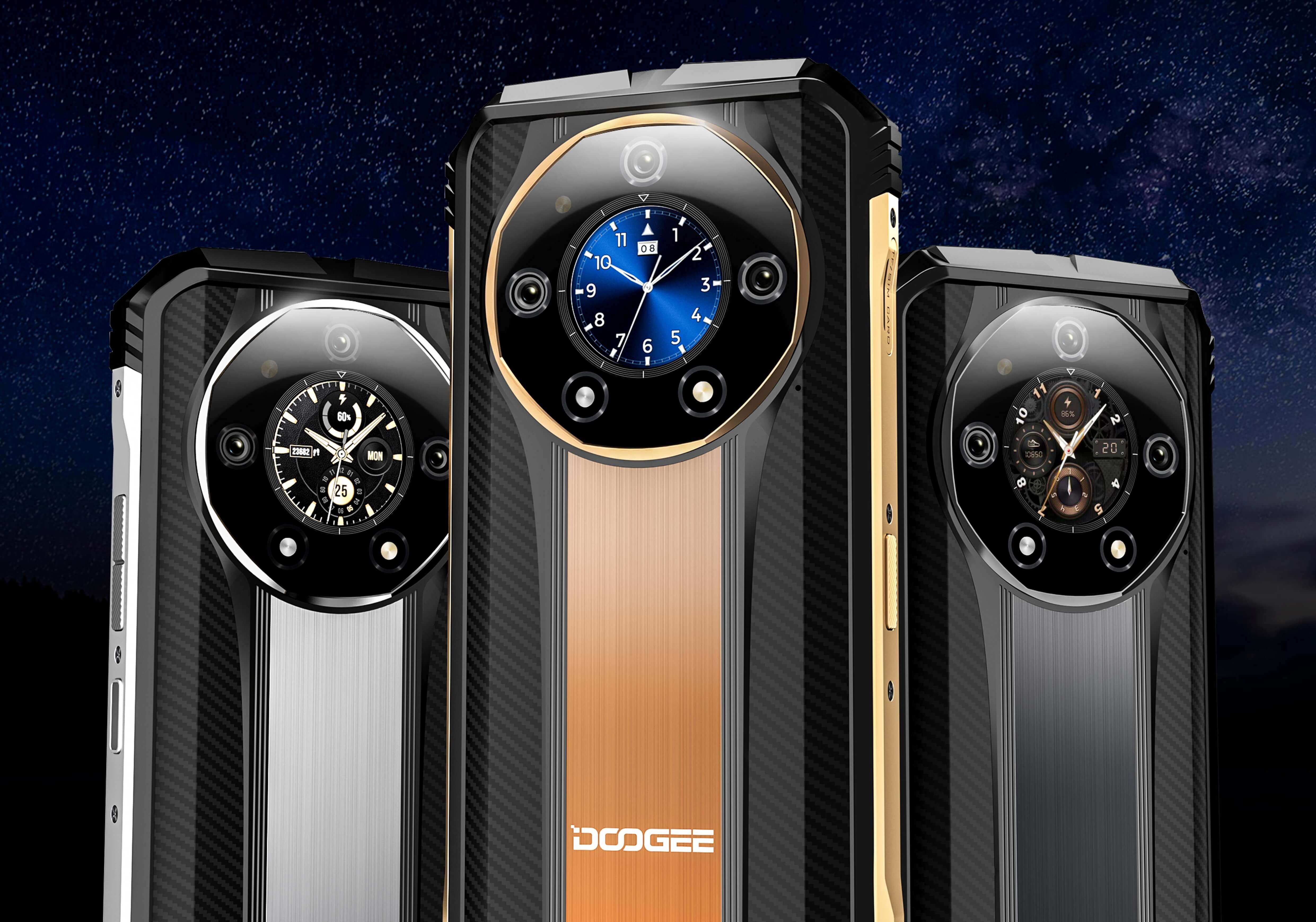 Innovative Rear Display
The Industry-Leading Technology
for Rear Display
The innovative rear display brings a more convenient outdoor operating experience. Tasks such as quick display, music playback, and incoming call reminders can all be easily performed on this small screen.

Good Partner in Adventures
With the compass displayed on the rear screen, you can always use it easily to check the right direction when you are on the way of adventures. In addition, there are 4 kinds of style can be chosen.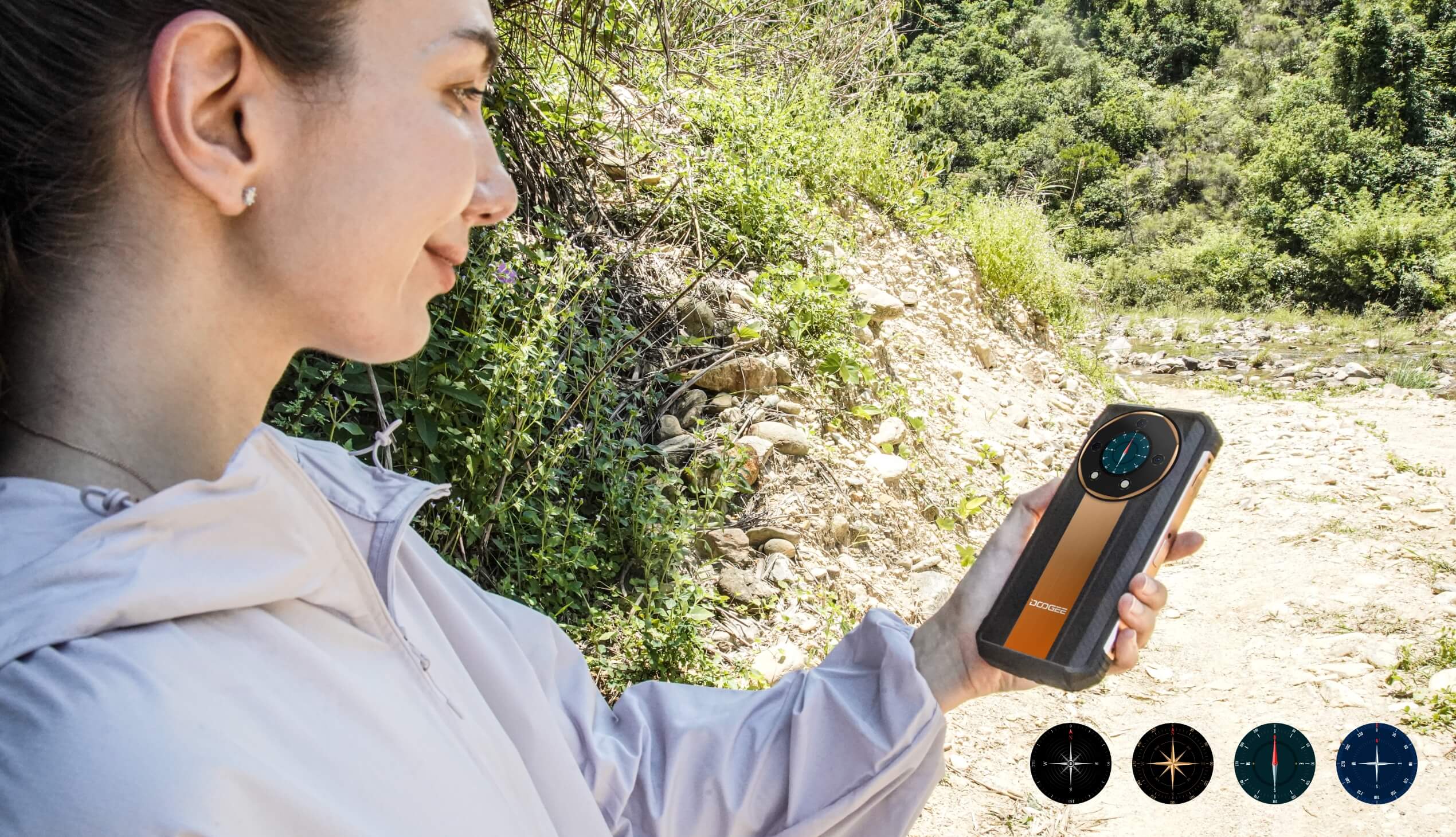 Quick Reply
Keep Conversation Flowing
There's no need to open your phone. You can instantly view and reply to calls from your friends.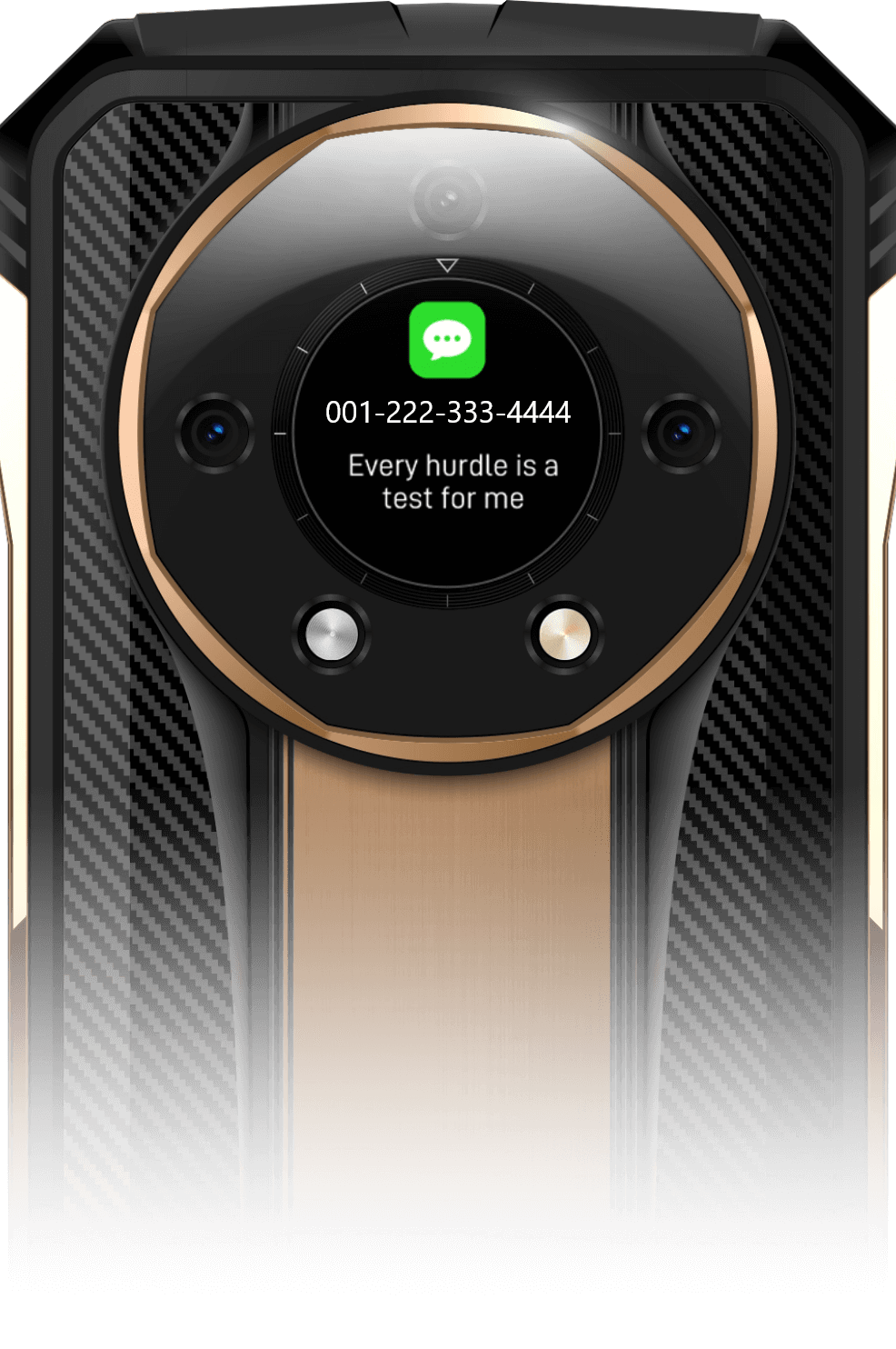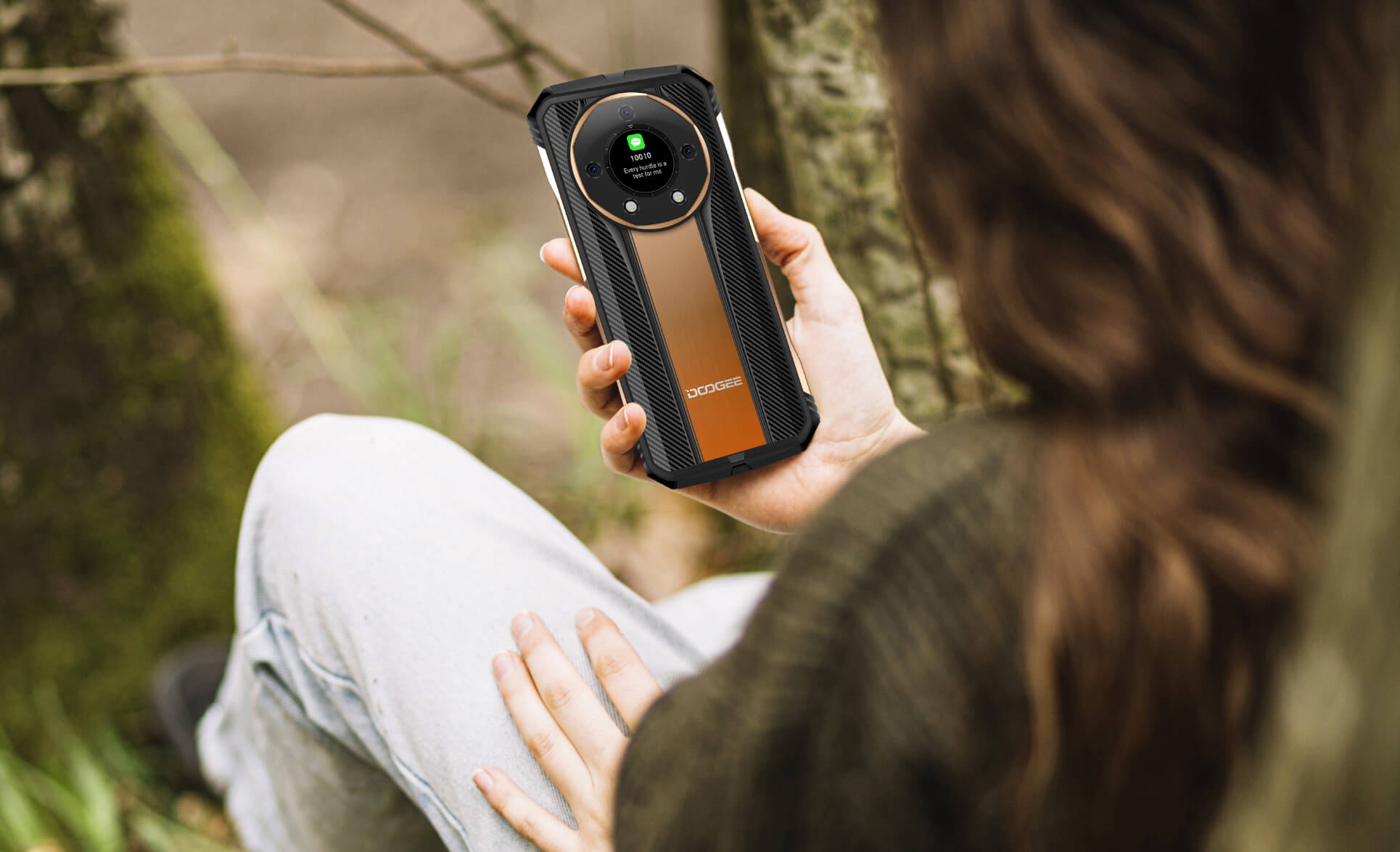 More Rugged, More Reliable
The DOOGEE S110 boasts unparalleled durability and ruggedness, ensuring it can withstand water, dust, and even extreme environmental conditions with ease.
• Waterproof
• Dust-proof
• Drop-proof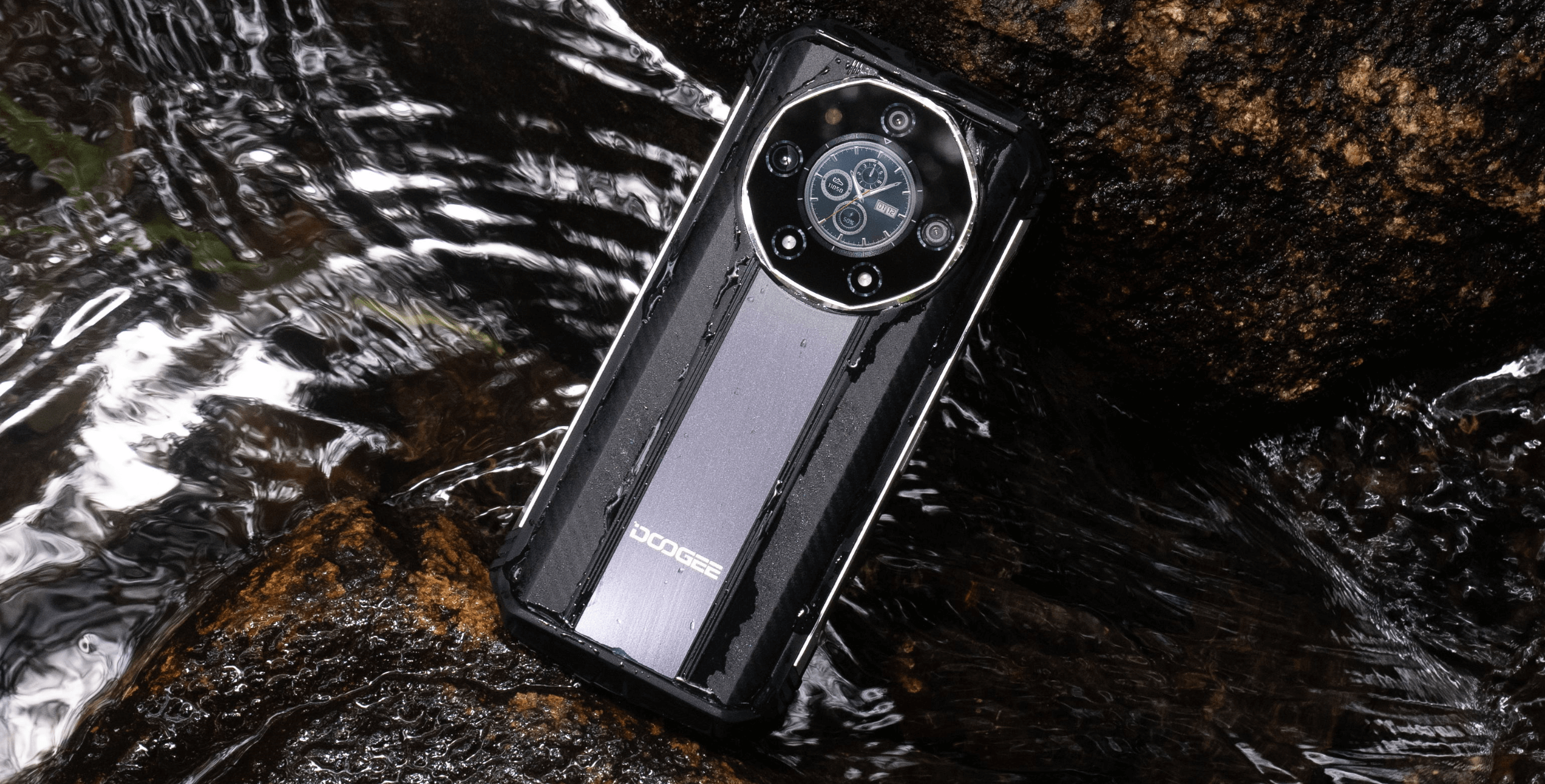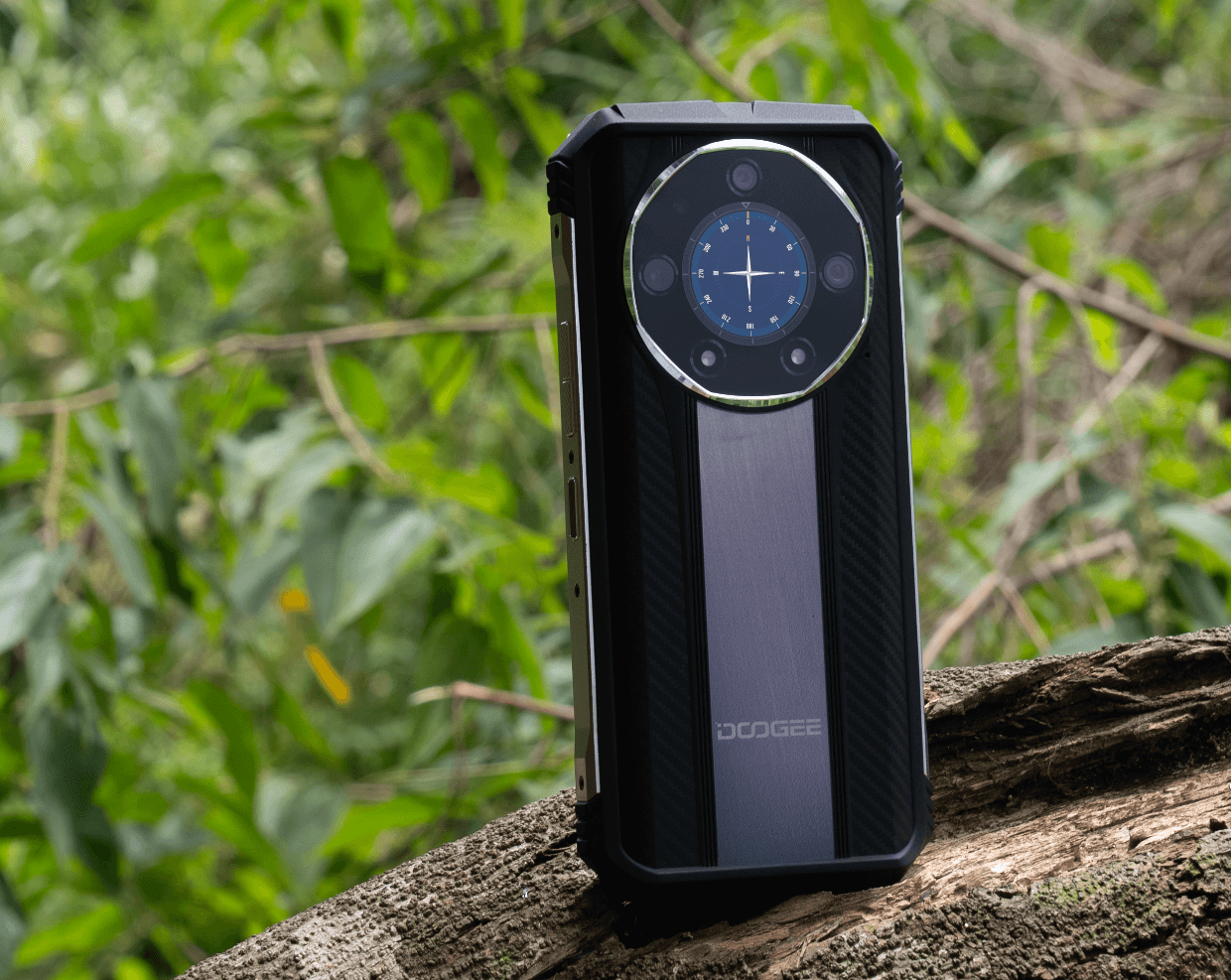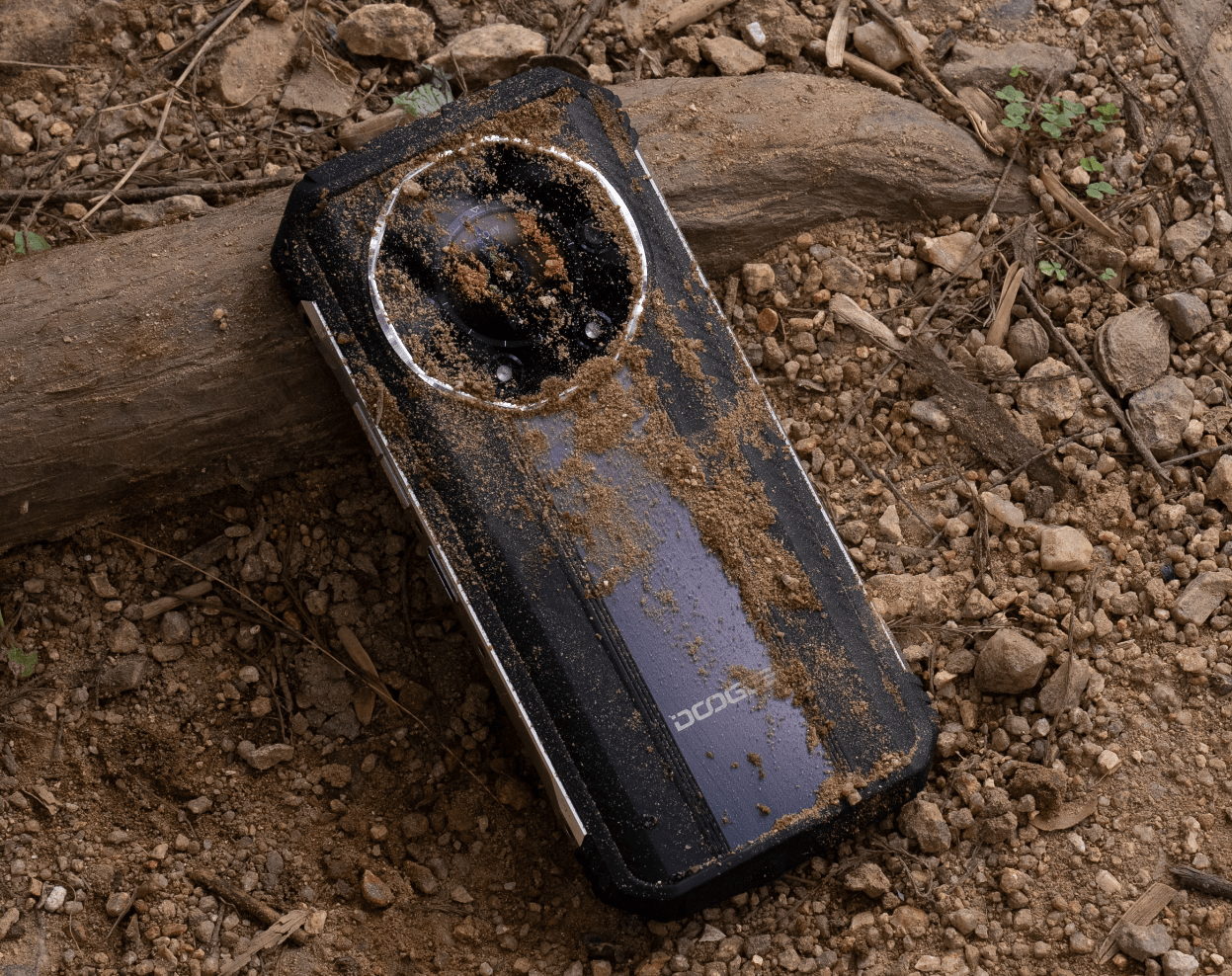 SONY® 32MP Front Camera
The 32MP front camera captures crisp and vibrant selfies, making every shot a masterpiece. Say goodbye to blurry and dull self-portraits.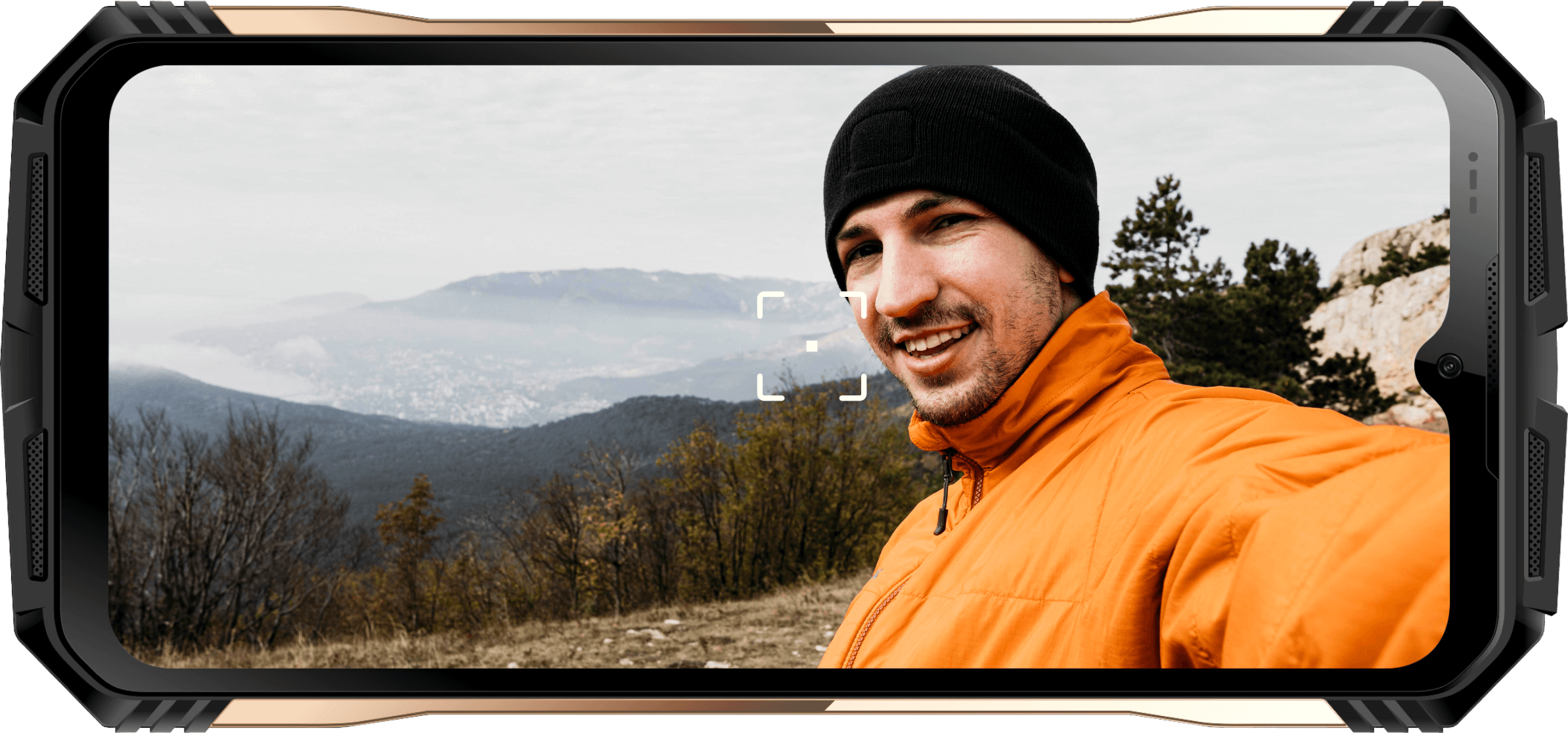 6.58" FHD+ 120Hz IPS
Waterdrop Screen
Enjoy a smooth and immersive visual experience, featuring a 120Hz high refresh rate and a 6.58" FHD+ IPS waterdrop screen.
Display More Details
The DOOGEE S110's FHD+ screen presents extra contents than ever, not only in size, but more details with 401PPI visual quality.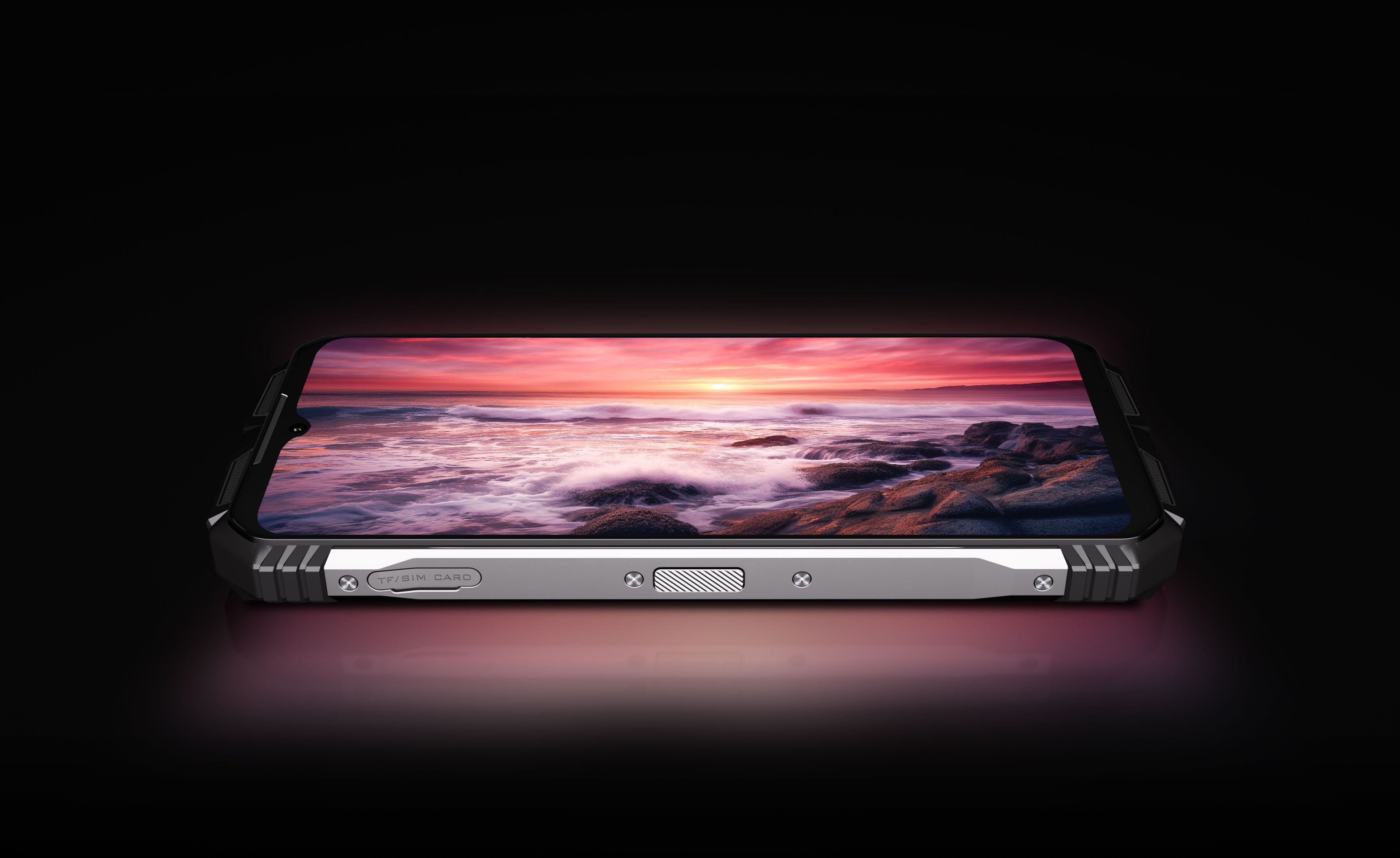 Enduring Battery Life
Equipped with a massive 10800mAh battery, the DOOGEE S110 keeps up with your active lifestyle. Enjoy days of usage on a single charge.
* The data comes from DOOGEE laboratory tests.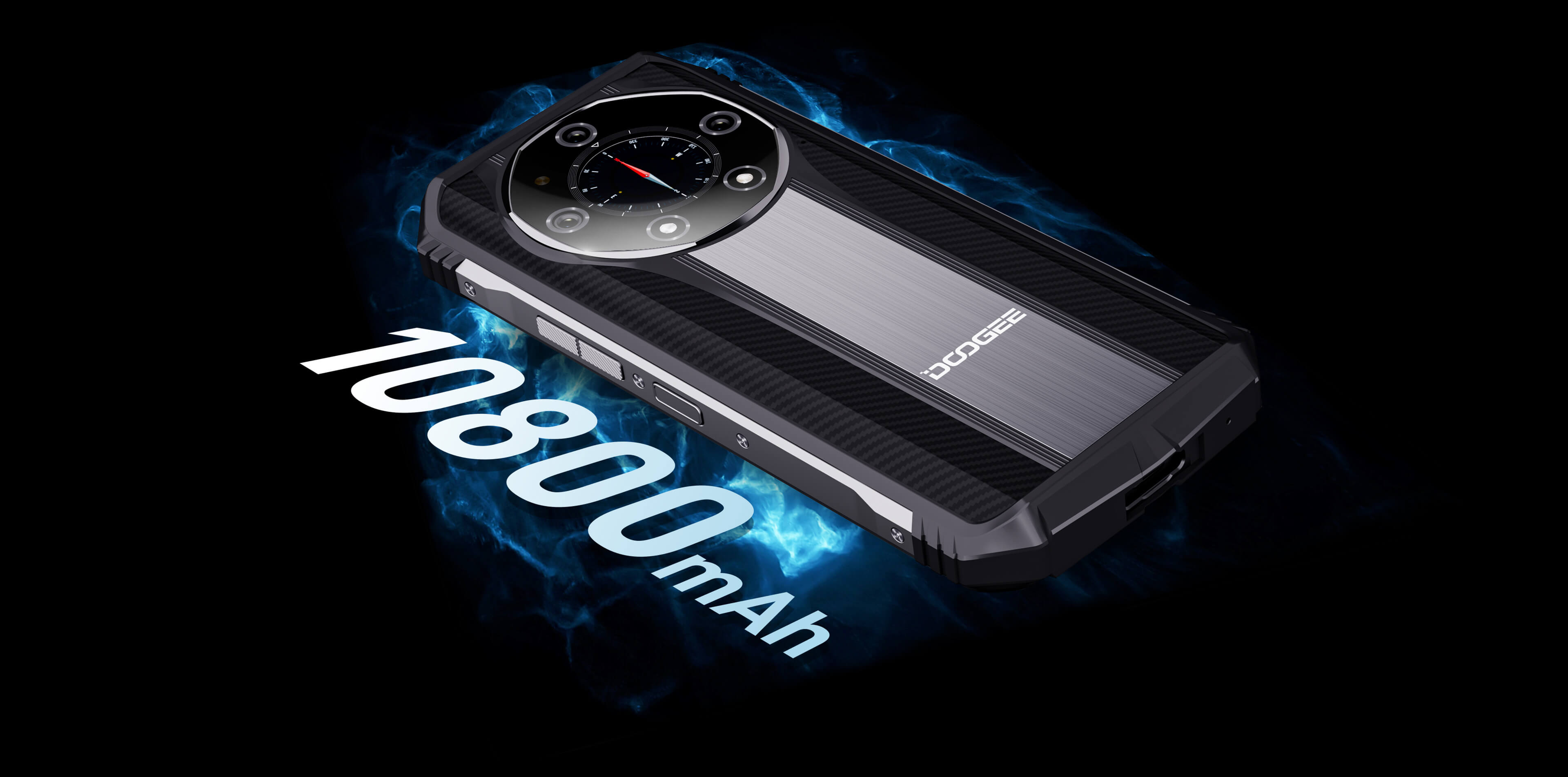 66W Ultra Fast Charging
With 66W fast charging, you can power up quickly whenever you need it. Fully charged from 0 to 100% can be done in the blink of an eye.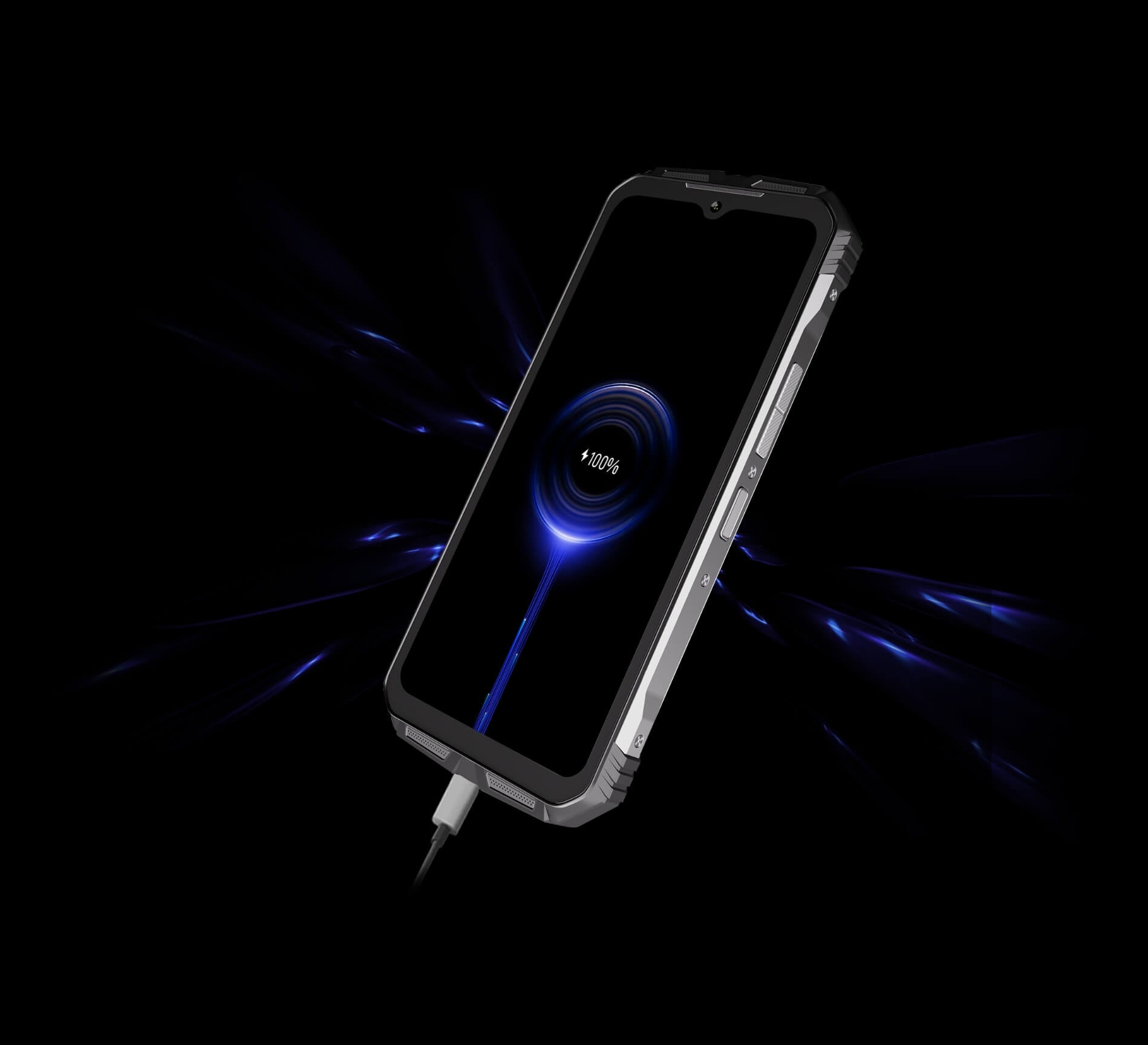 Latest Android 13 OS
Running on Android 13, the DOOGEE S110 provides a smooth and user-friendly interface, with the latest security features and updates, enhancing your overall smartphone experience.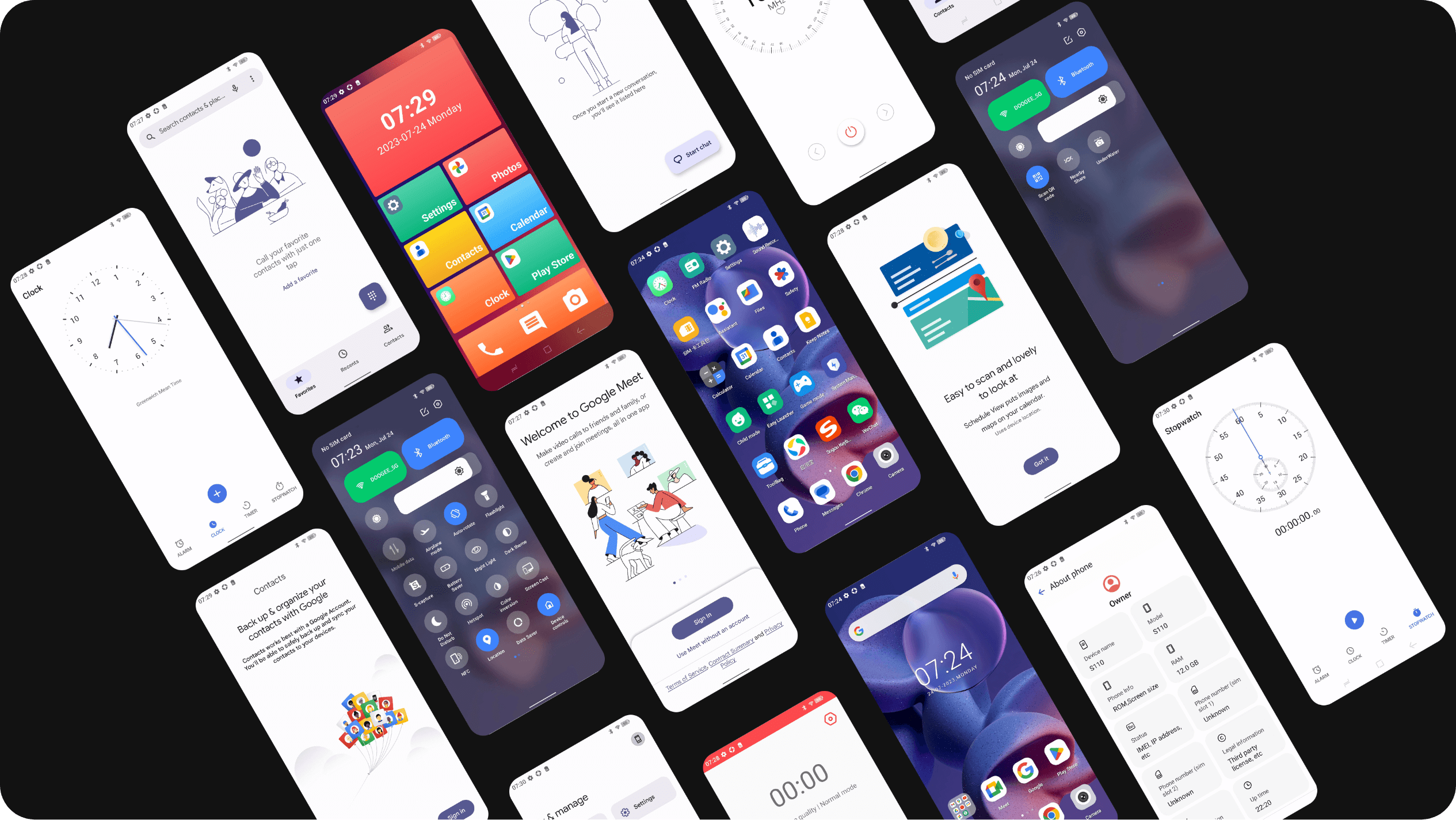 Side Fingerprint Recognition
Forget the troublesome password or pattern and enter into the era of fingerprint unlocking! With the ergonomic design and dynamic pressure sensing technology, you can unlock your phone immediately at a slight fingertip press.
0.19s
Response Time

Effortless Connectivity
With NFC
Stay effortlessly connected with NFC on the DOOGEE S110. Tap, pay, and share with ease, making your life more convenient than ever before.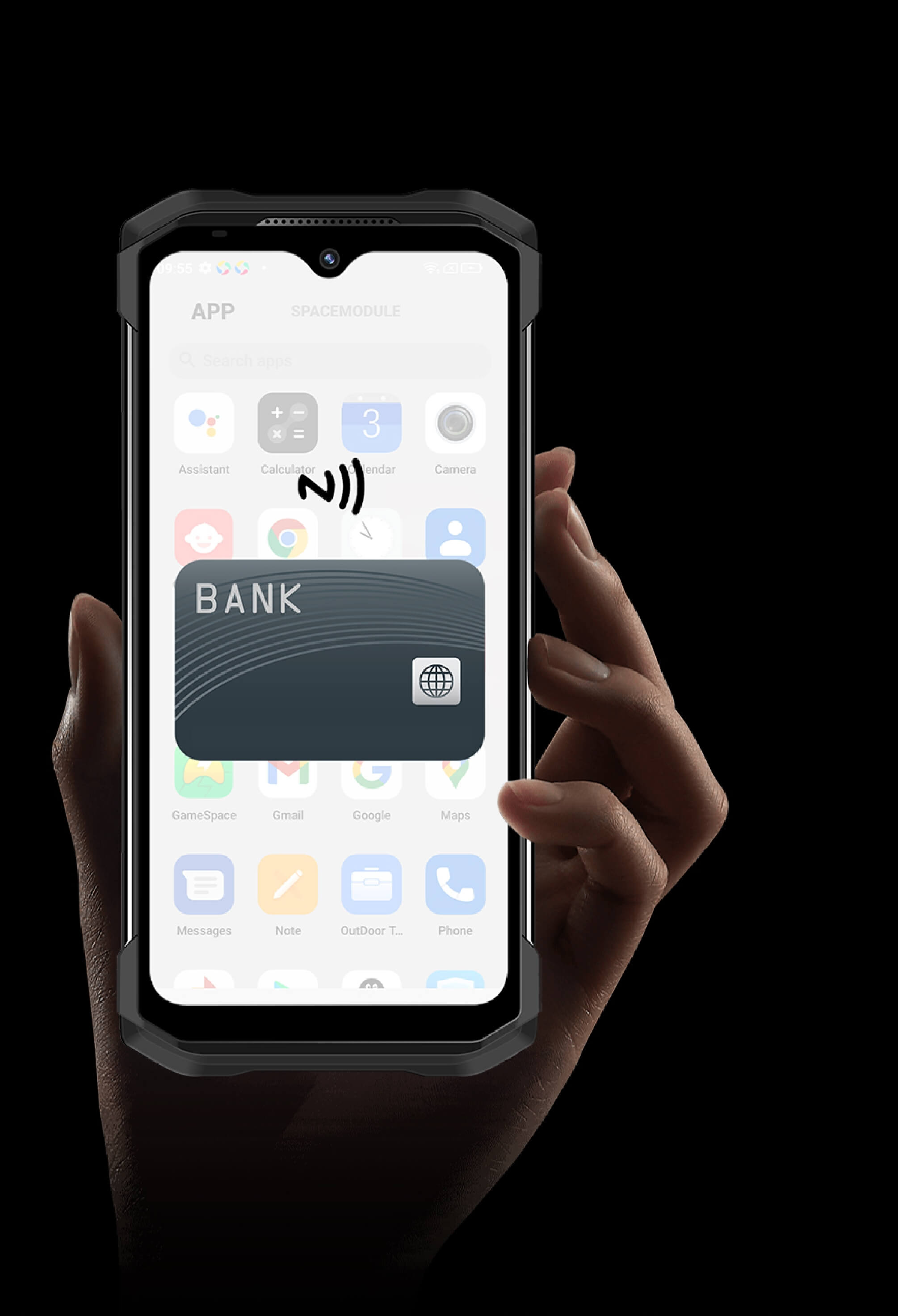 -->
5g still not avaible
S series is doogee flagship series still not have 5g .. im old s98 and s95 user S series doogee best series i wait 5g new s serie
Does the S110 have dual speakers like the S100??
What it said on the box
Easy set up, Great phone, night camera is well good, everyone as about the clock on the back with it's cool things it dose.
The Battery is Fantastic
I am an outdoors type of person who travels a lot for work and adventure. The S110's battery and rugged features are what sold me. The mini screen at the back is too glitchy to be of any use but that hasn't affected my use of this device in any way.
All in all, no complaints here.
Note: I hope to see an updated modular model like the S90 pro in the future.
The Most Beastly Phone You'll See Today DOOGEE S110 - Infinite Battery
The Nokia: finally an opponent, our battle will be legendary!