DOOGEE T20MINI SMART TABLET 8.4" FHD+ Display
$20 Coupon code: &nbsp
T20MINI &nbsp
Save an extra $20 when you apply the coupon above.
【Mini-Size Design】330g weight+7.4mm Thickness.About 3.5 one dollar coins thick.Take it easy to everywhere
【HD Screen】The Android 13 tablet has a 1080P FHD IPS 8.4''display. 13MP + 5MP HD camera for high-quality images and videos.
【Better durability】 5060mAh battery that provides up to 8 hours of web browsing and 5 hours of video playback
【Safe and reliable】· TÜV SÜD blue light certification.it reduces blue light emission to protect your eyes
Global transportation time delivery time (2-5 days).
Good friends for short trips and student parties
In stock
8.4" FHD+ Display
7.4mm ultra-thin
TÜV SÜD blue light certification
Widevine L1 Support
Android 13.0
Support face unlock
Spreadtrum T606 / Octa Core / 1.6GHz / 12nm
5060mAh Large Battery
9GB(4+5GB) RAM / DDR4X
128GB ROM / eMMC 5.1 / Storage Expansion 1 TB
SONY® 13MP Main camera
5MP Front Camera

Mini-size Design with 7.4mm Ultra-thin Body
202.5*125.8*7.4 mm

TÜV SÜD Blue Light
Certification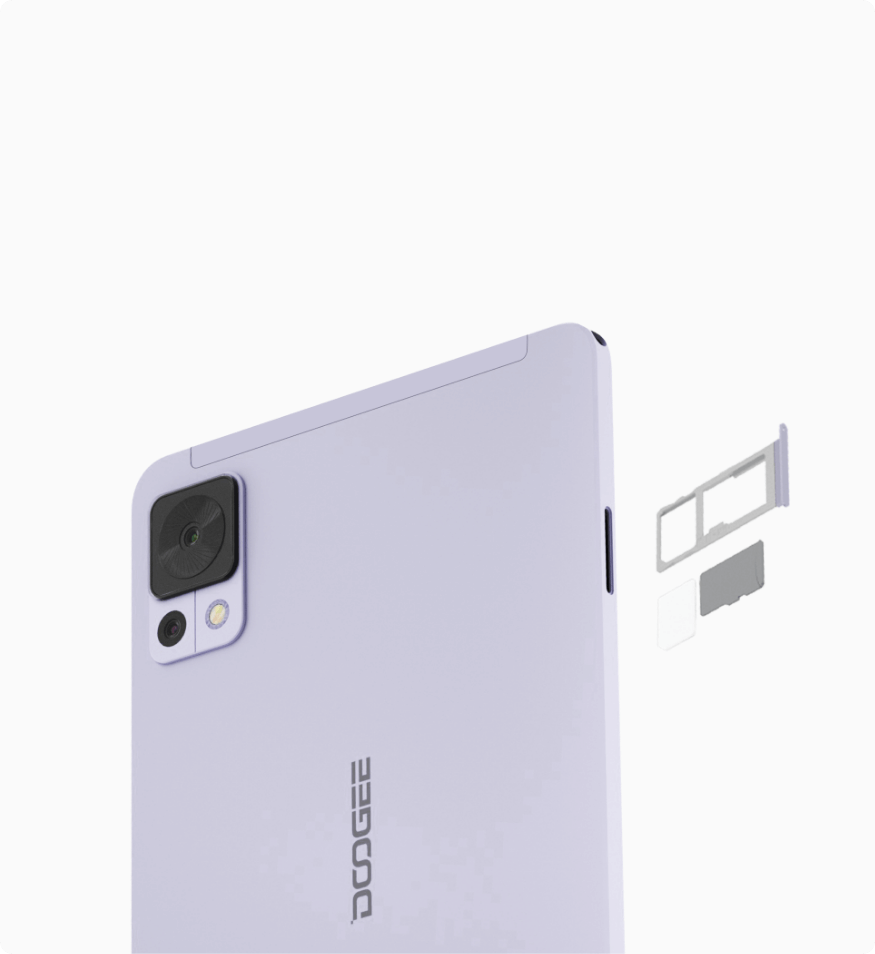 Dual 4G LTE & Dual-Band Wi-Fi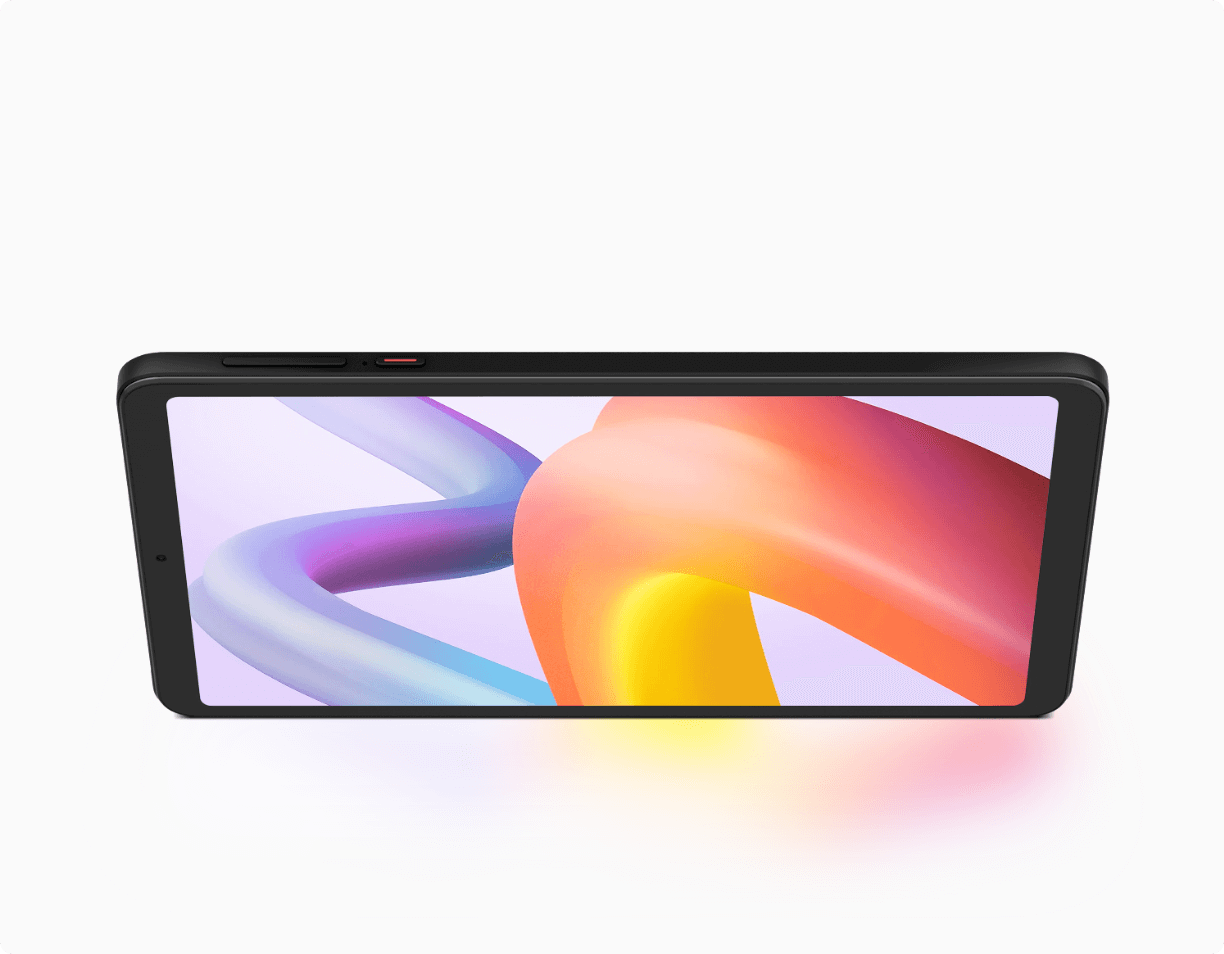 8.4" FHD+ Display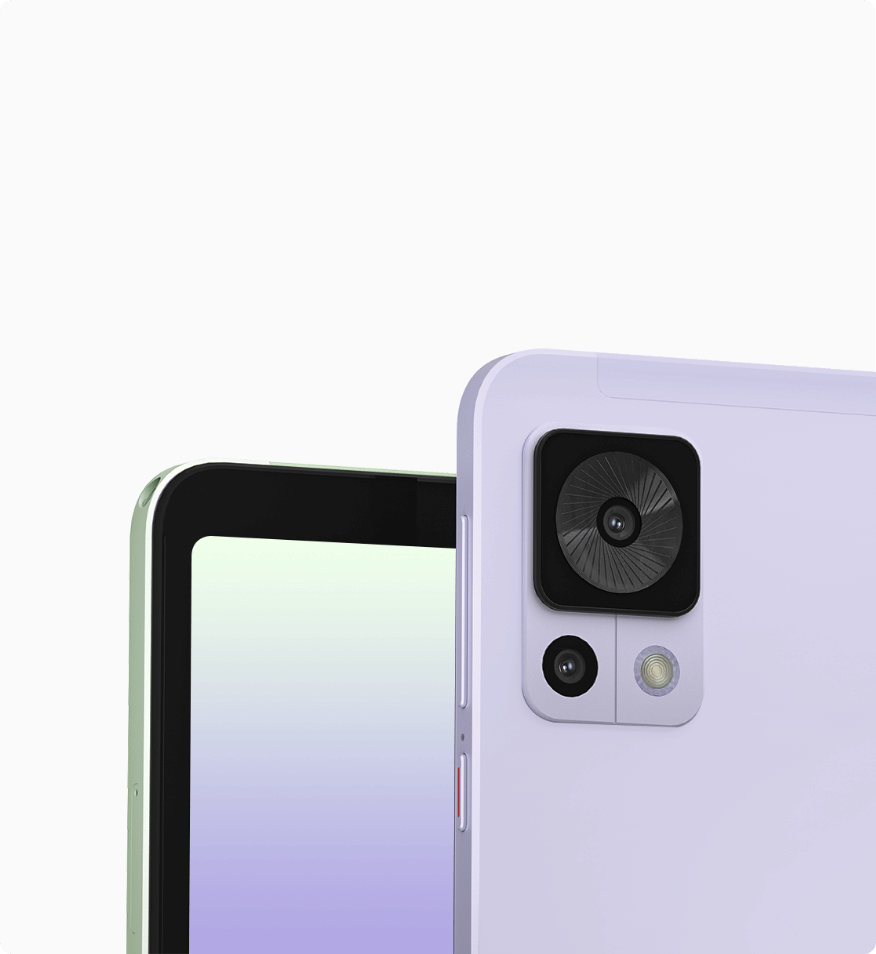 SONY® 13MP Rear Camera
5MP Front Camera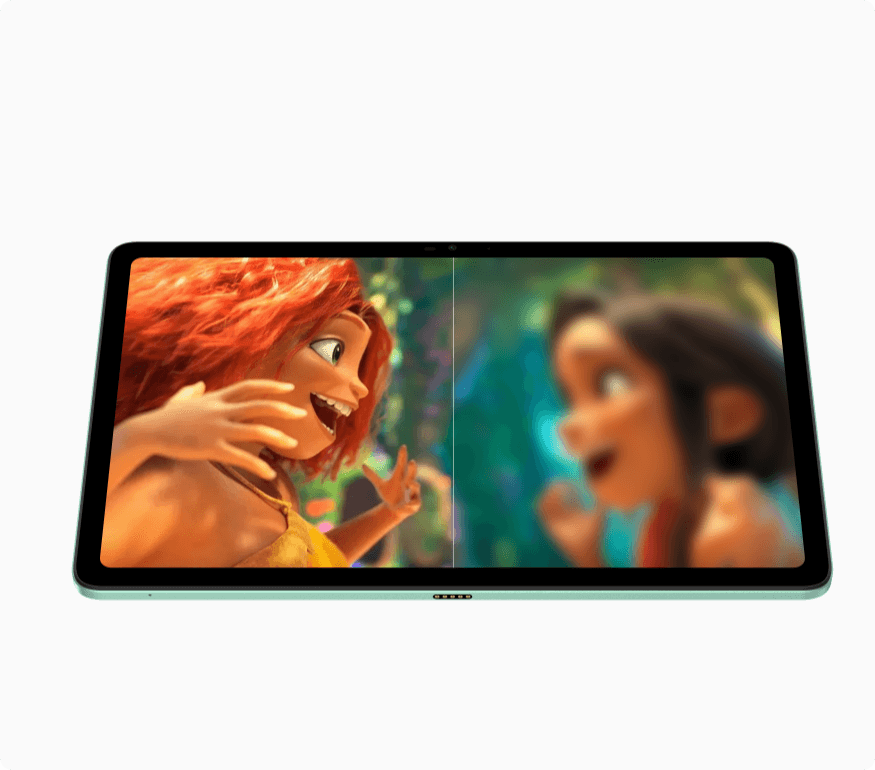 Widevine L1 Support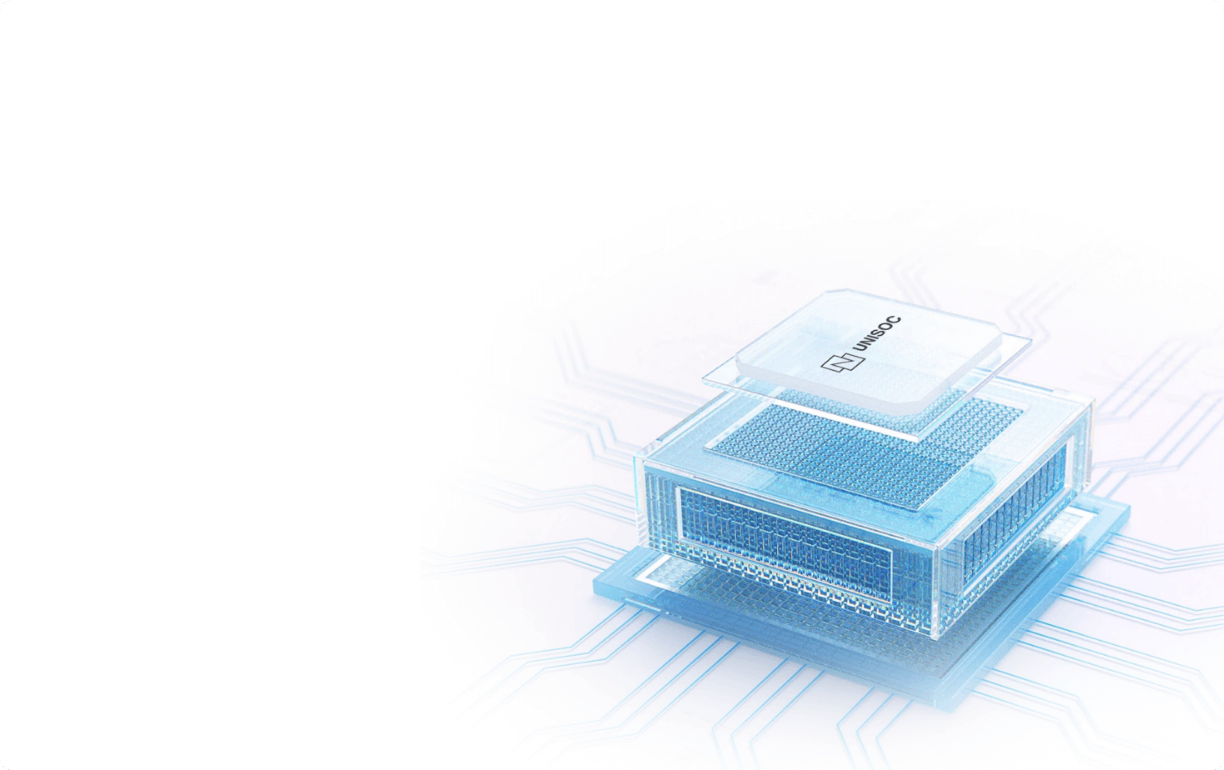 Powerful Octa Core Processor
-1.6GHz CPU
-9GB (4+5GB) RAM
-128GB ROM
  (Expansion Up to 1TB)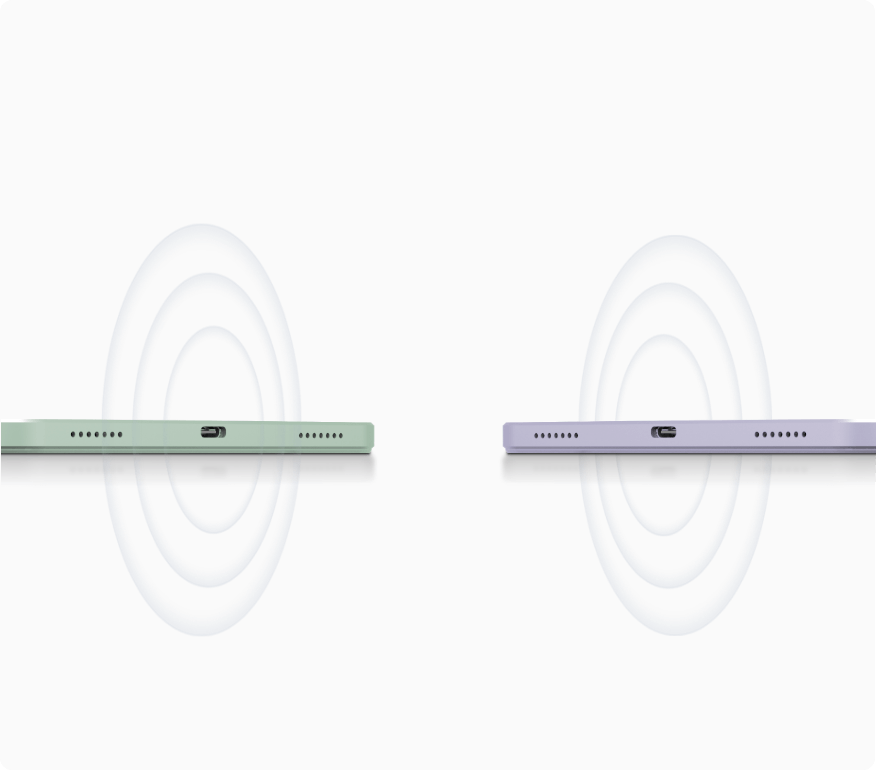 Dual Stereo Speakers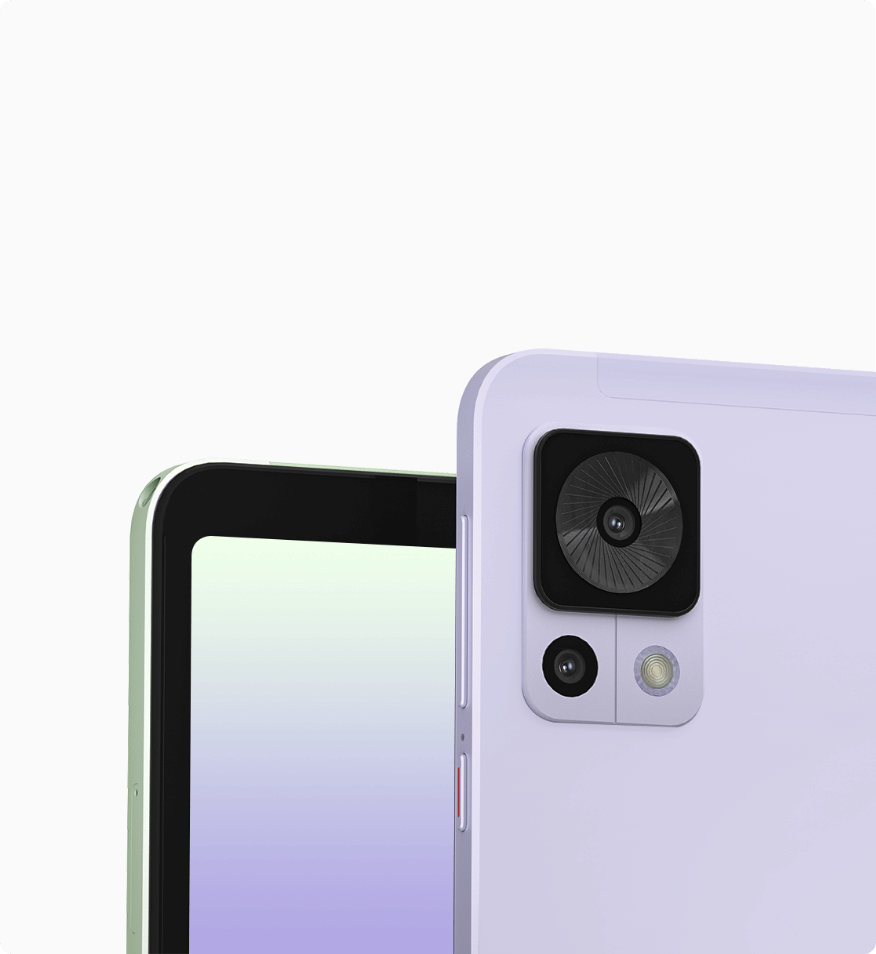 SONY® 13MP Rear Camera
5MP Front Camera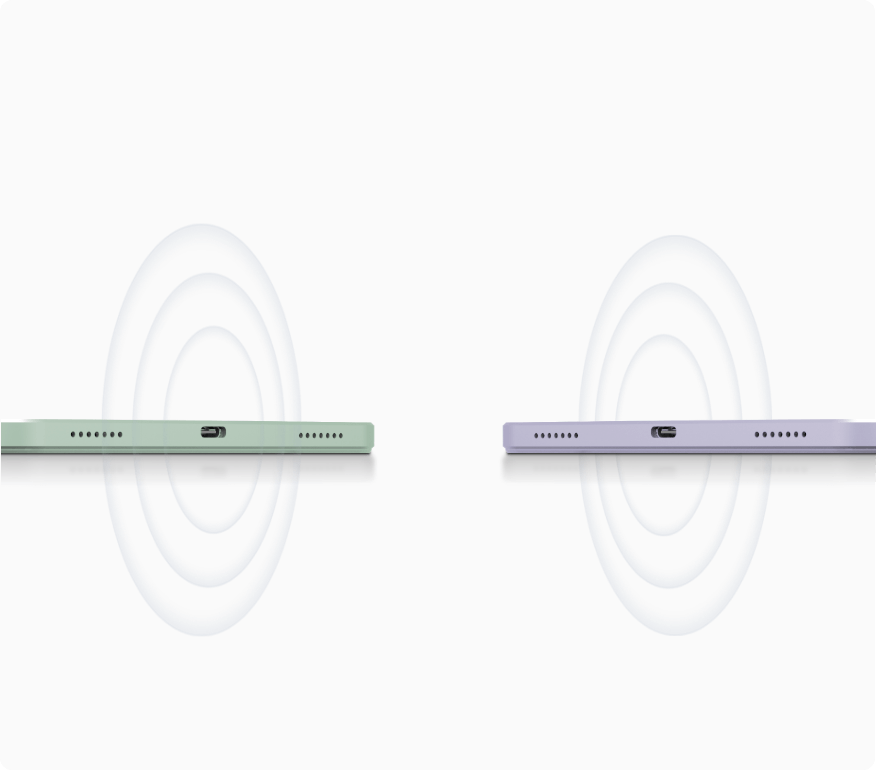 Dual Stereo Speakers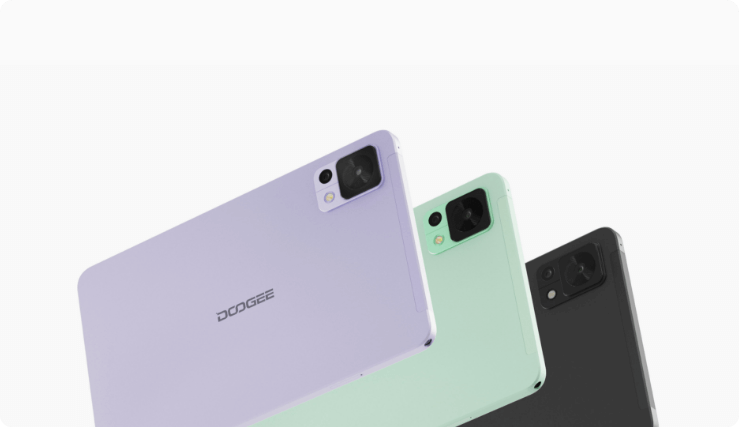 Colorful Designs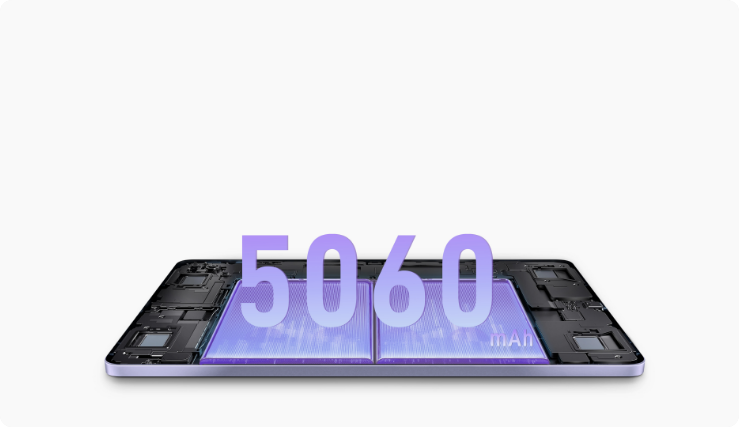 5060mAh Large Battery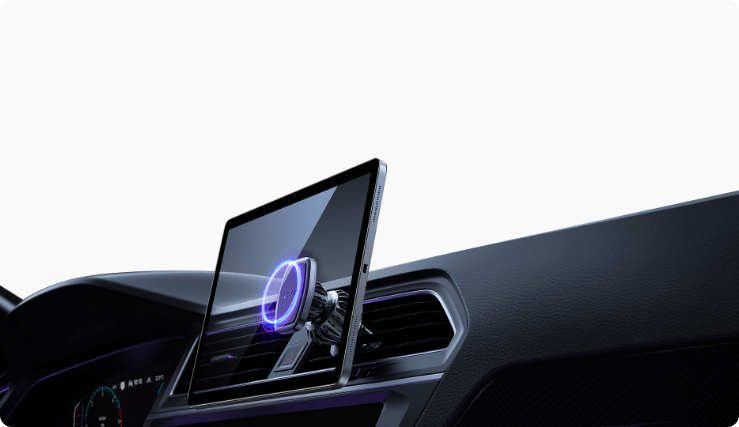 Accurate Positioning System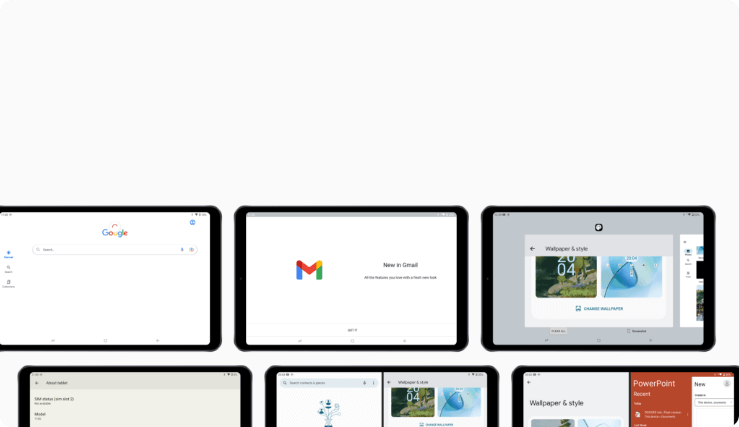 Android 13
Mini-size Design with 7.4mm Ultra-thin Body
Slim, Portable
With its sleek and compact design, the DOOGEE T20mini tablet is specifically crafted to be highly portable, allowing you to go anywhere freely.



202.5*125.8*7.4mm
Dimensions

8.4" FHD+ Display
Immerse Yourself in a Wonder of World
With the 8.4" FHD+ display, the DOOGEE T20mini tablet ensures every visual experience is presented in stunningly vibrant and rich colors, which further elevate your immersion.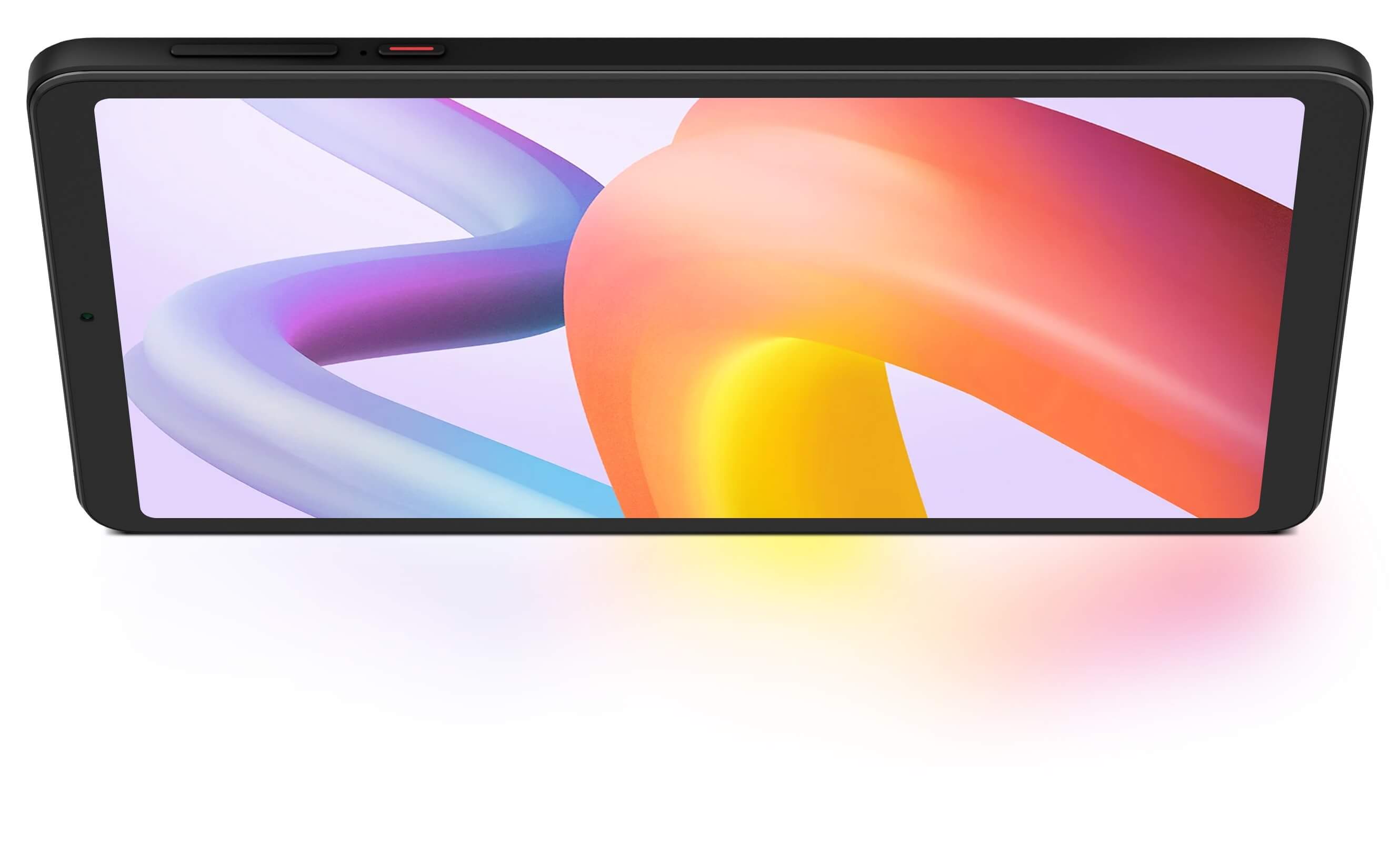 84.6%
Screen-to-Body Ratio



SONY® 13MP Main Camera
Make Every Gorgeous Landscape Last Forever
Experience the magic of the DOOGEE T20mini tablet for yourself and unlock a new realm of photographic possibilities. Elevate your photography game and cherish your memories.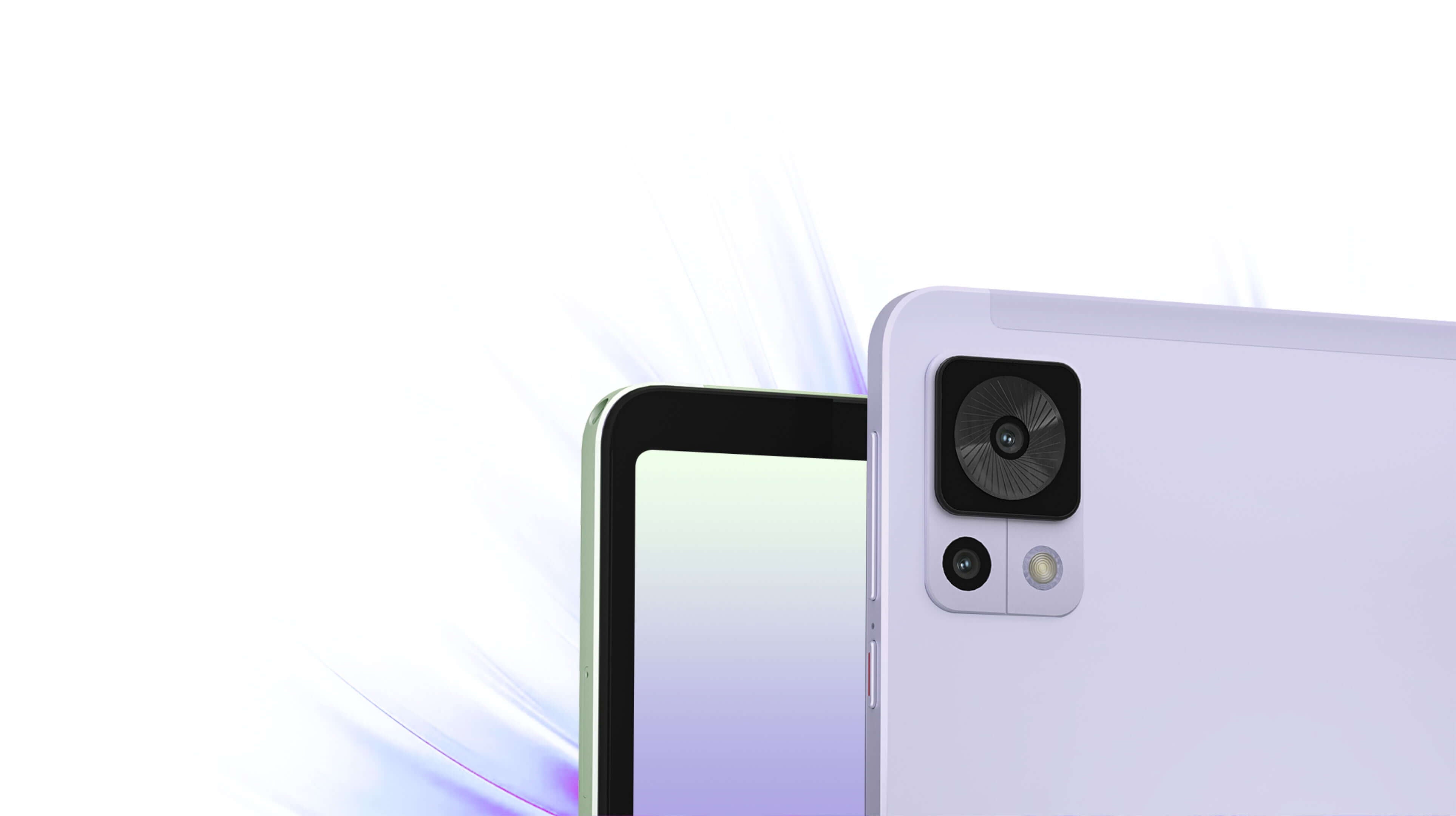 Take it with Ease
The compact design of the DOOGEE T20mini tablet allows it to be easily placed in pockets, handbags, or suitcases, making it convenient to carry anywhere and anytime.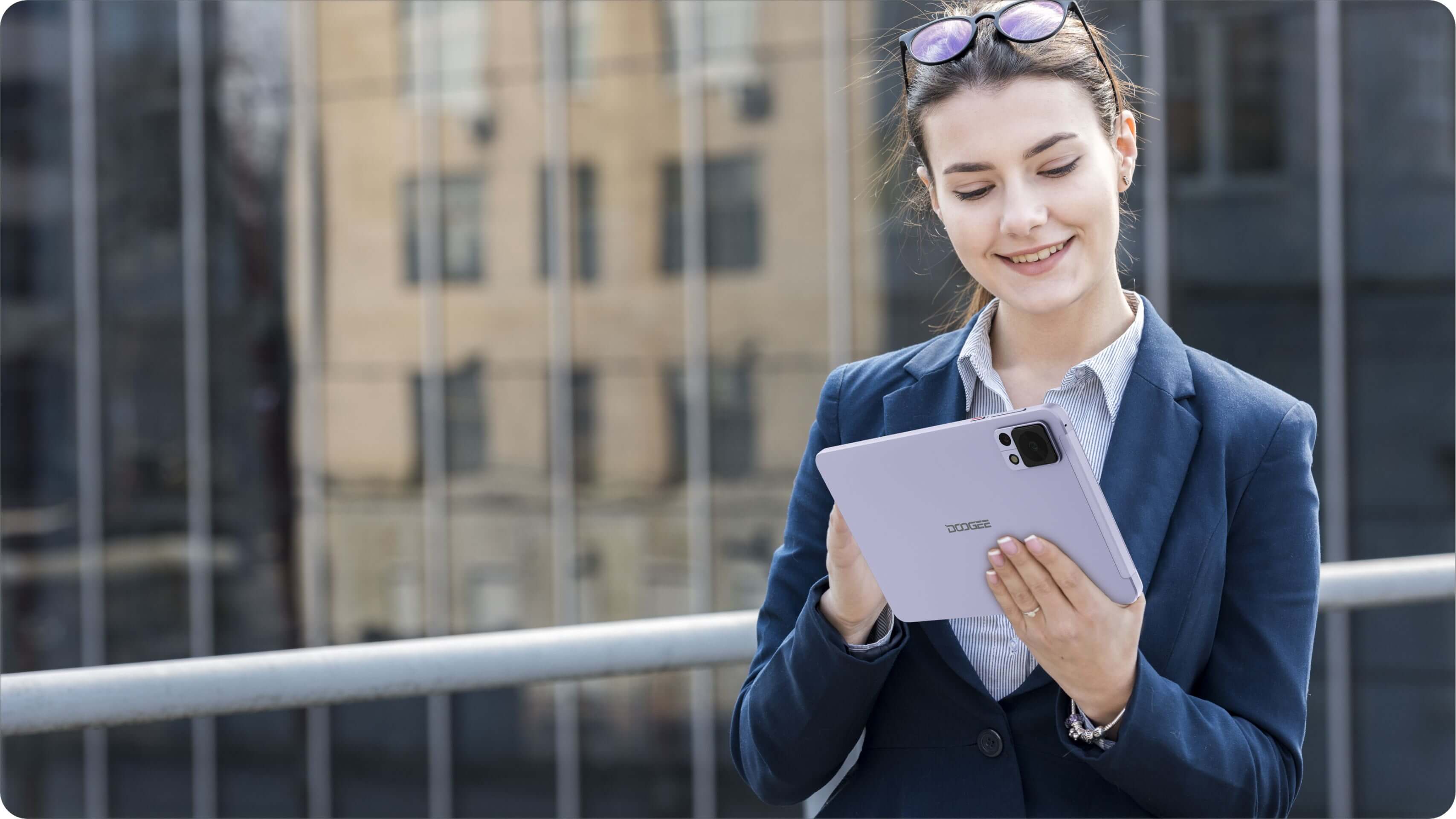 Experience the Agility in Your Fingertips
During your camping nights, when the night falls, the DOOGEE T20mini tablet offers you the joy of leisure.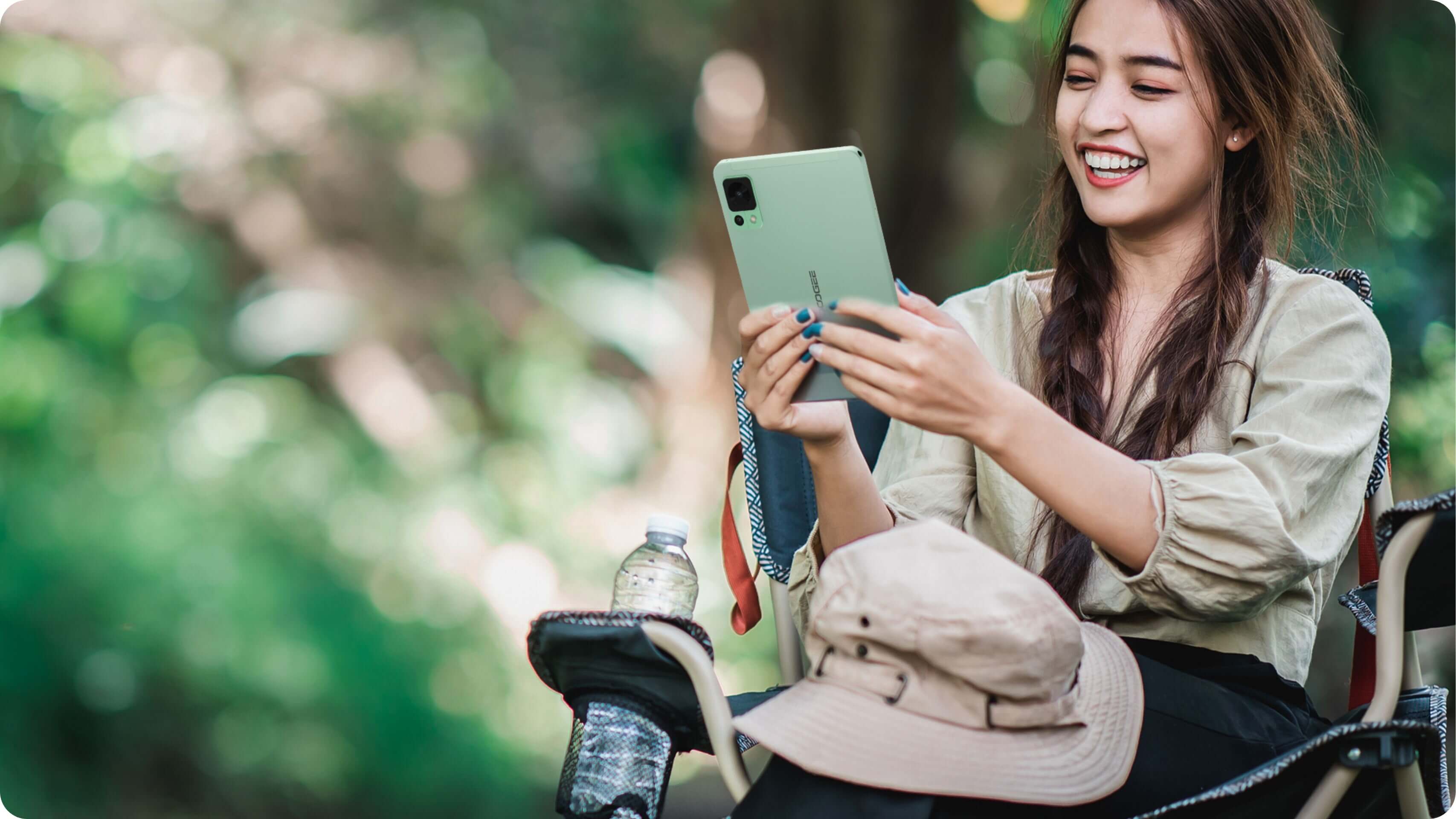 Be Your Inspiration Partner
No matter if you are creating artwork, solving problems, or seeking inspiration, the DOOGEE T20mini tablet will be readily available to assist you.
The DOOGEE T20mini tablet is your best companion.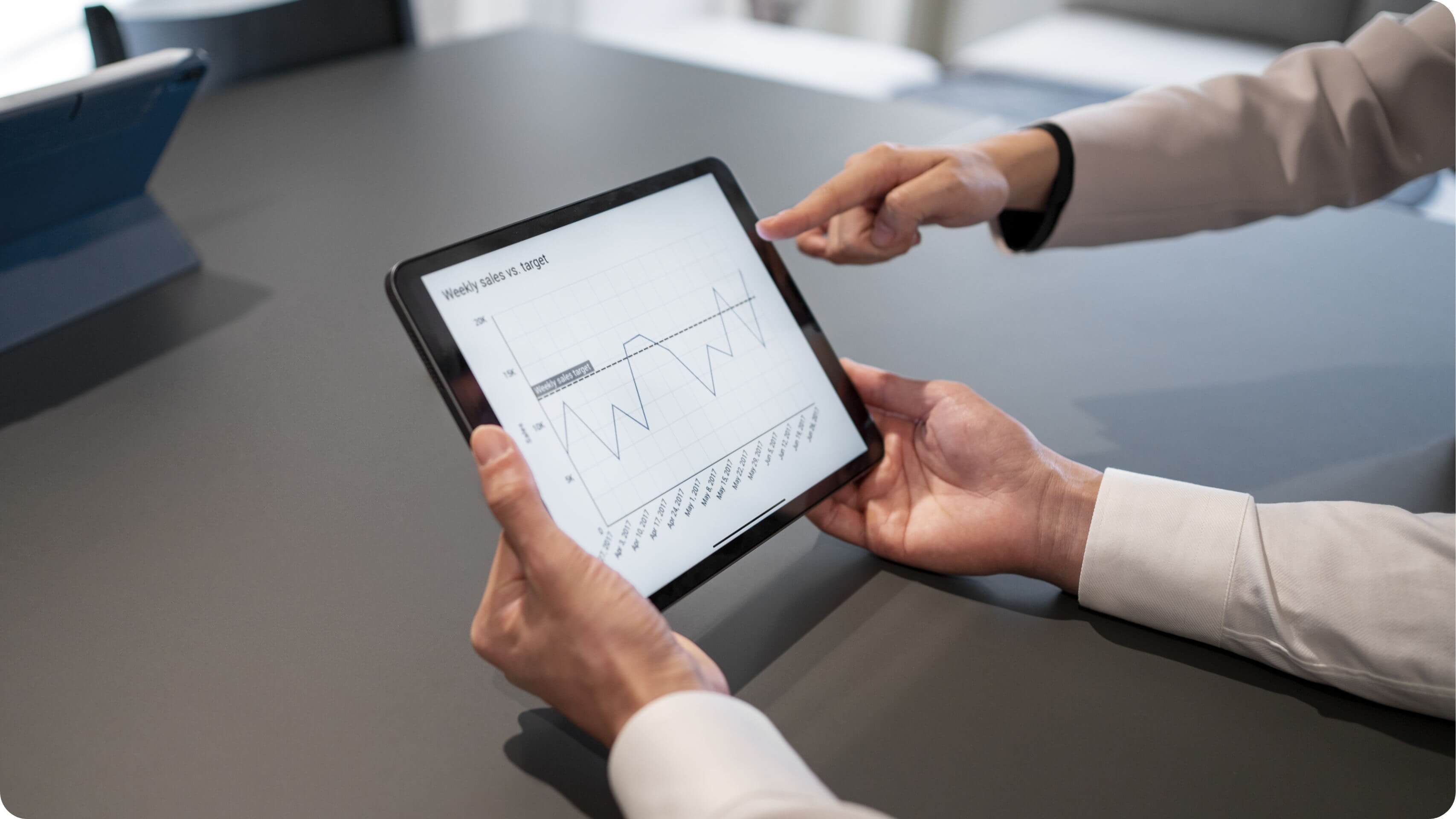 More Professional,
More Attractive
The DOOGEE T20mini tablet's IPS screen with the aspect ratio of 16:10 makes it perfect to meet your visual needs. Whether you're using it for entertainment purposes or productivity tasks, the tablet's bright and clear display will impress you hardly.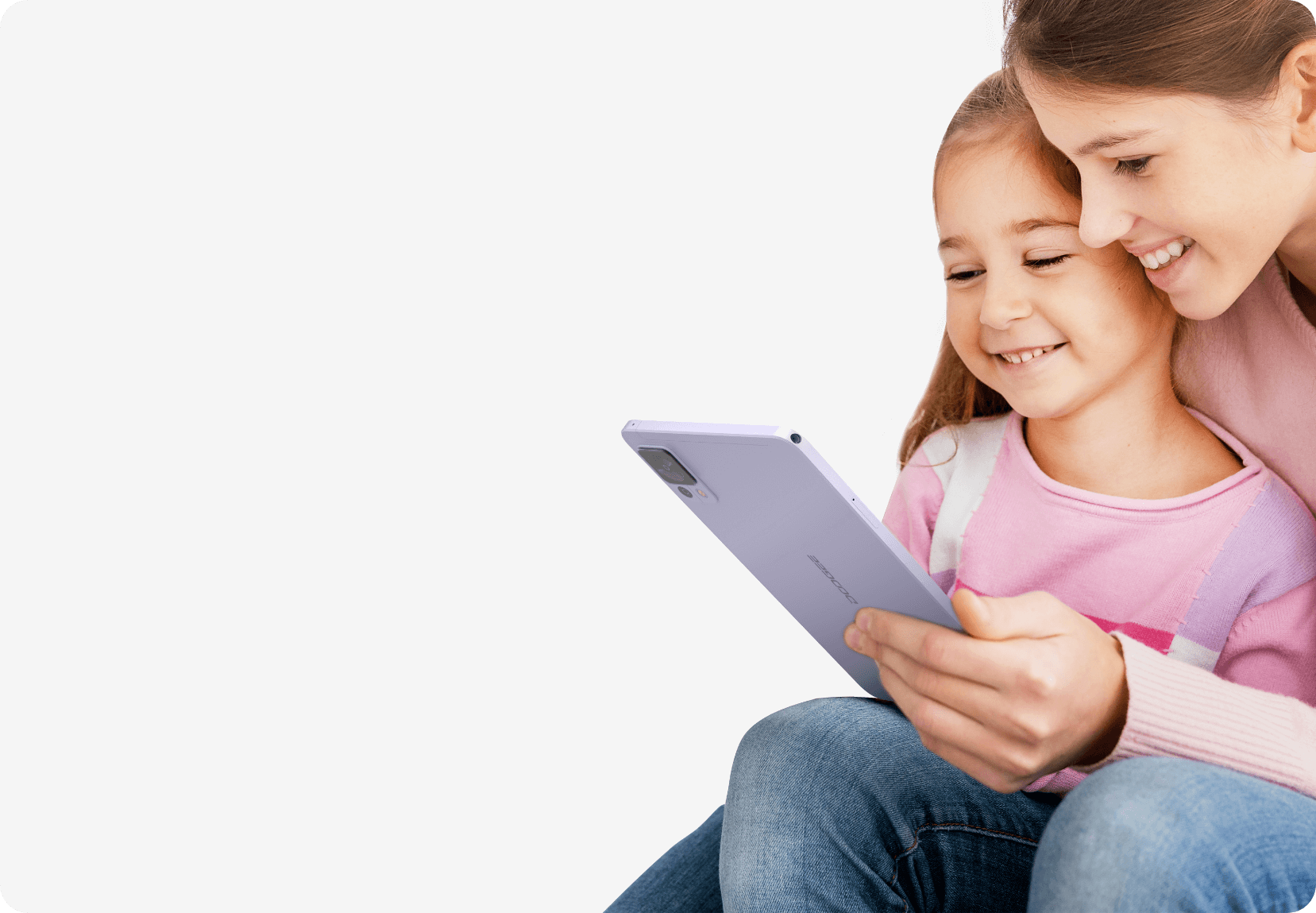 TÜV SÜD Blue Light Certification
Fearless of Eye Fatigue
With the TÜV SÜD blue light certification, the DOOGEE T20mini tablet provides you with comprehensive eye protection, ensuring that you won't suffer any pain or strain no matter how long you use it.
350nit Brightness
The DOOGEE T20mini tablet boasts a user-friendly screen that excels in various lighting environments. Its high brightness of 350 cd/m² guarantees crisp and clear visuals, even under bright lighting conditions.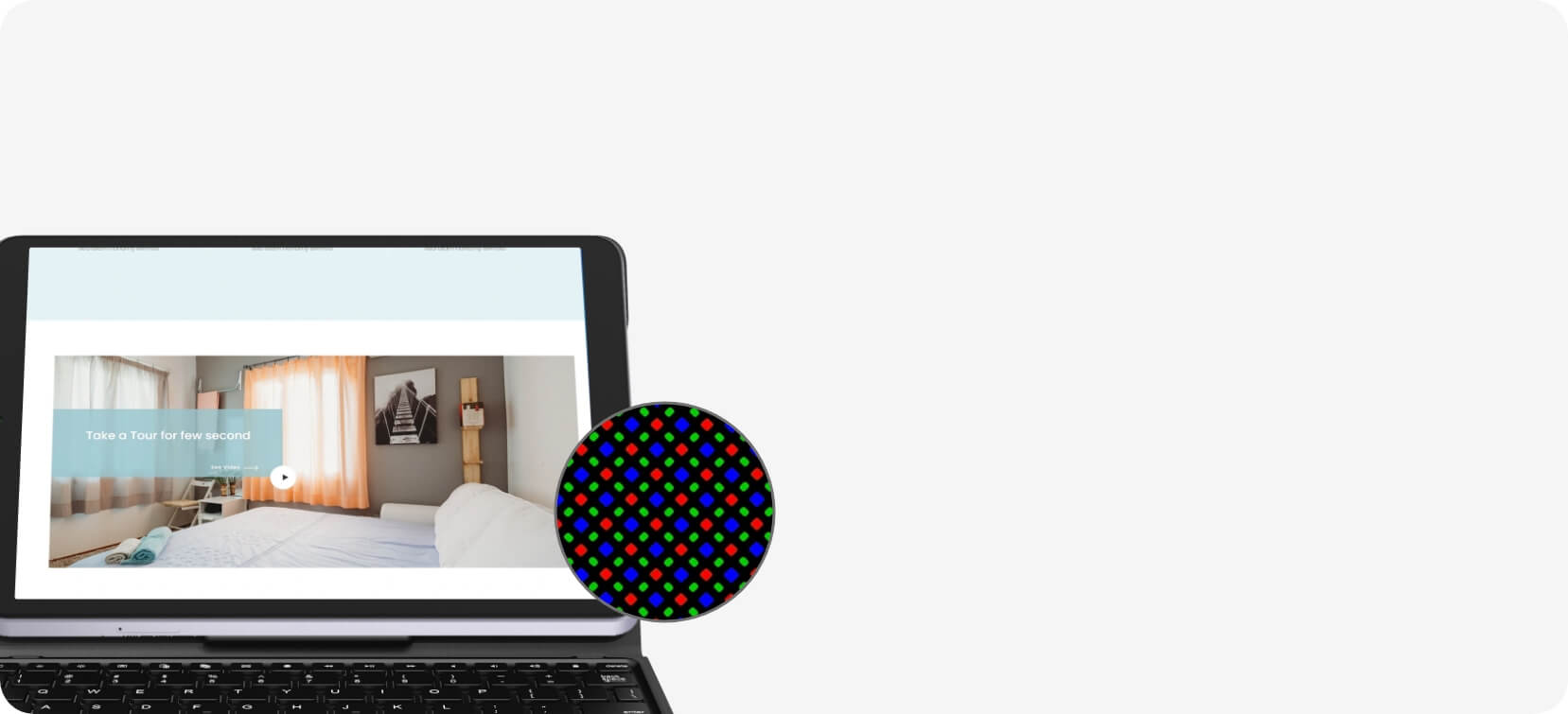 1200*1920 Resolution
Boasting an 8.4-inch IPS screen with a high resolution of 1200 x 1920 pixels, this DOOGEE T20mini tablet offers a bright and clear display that brings your favorite content to life.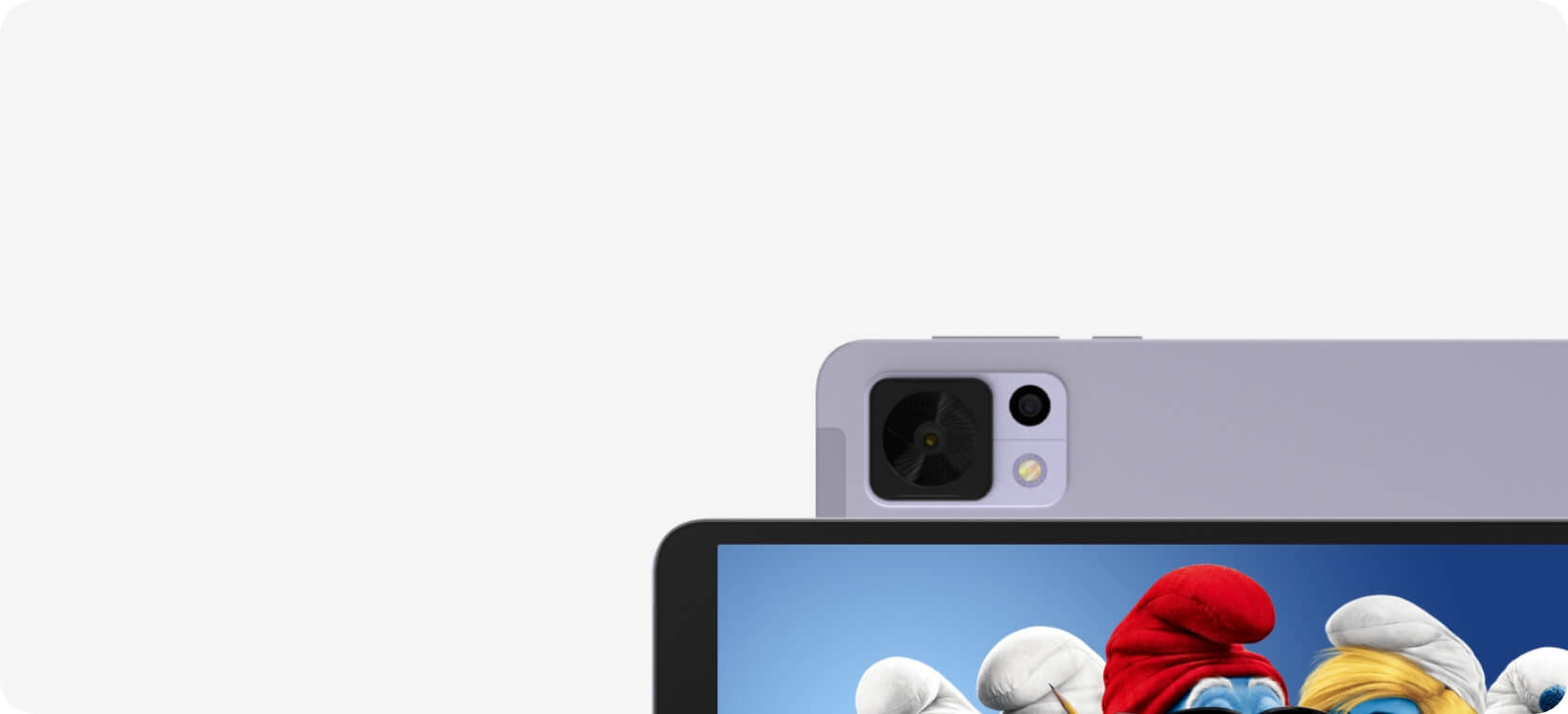 Widevine L1 Support
Supported by Widevine L1, watching high-resolution videos is just so easy.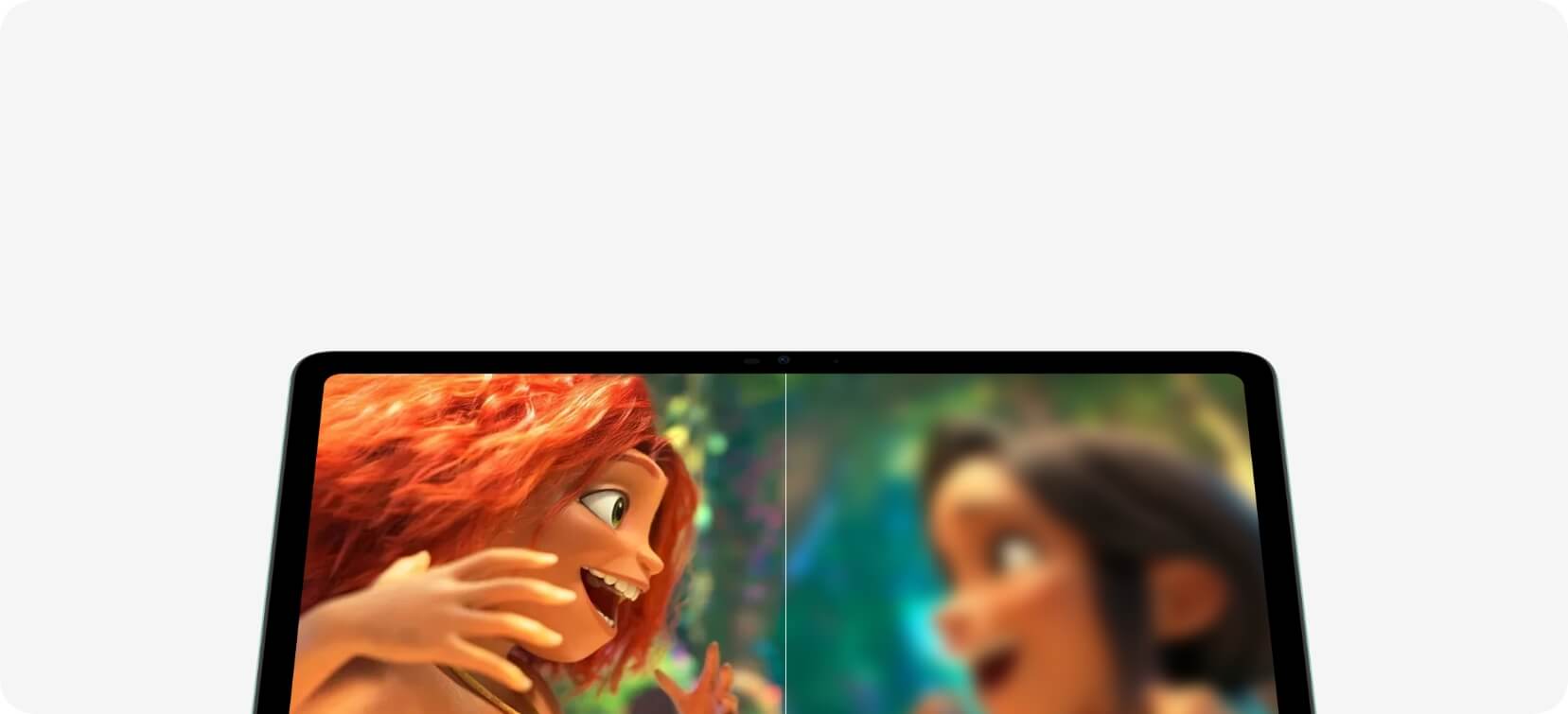 16.7 Million Colors & 270 PPI
Featuring an impressive range of 16 million colors and a color gamut designed to provide precise and vibrant color reproduction, the DOOGEE T20mini tablet brings your images to life with stunning accuracy. With a high pixel density of 270 PPI, you can expect exceptionally detailed and sharp visuals that showcase every intricate detail with clarity.

Dual Stereo Speakers
Feel Every Beat Drop Vividly
Equipped with dual stereo speakers, the DOOGEE T20mini tablet expands the sonic landscape, offering a broader and more captivating sound stage that will transport you into a truly immersive audio journey.

5060mAh Large Battery
Enjoy Endless Fun
The DOOGEE T20mini tablet offers 5060mAh exceptional battery life that lasts all day, ensuring it's always ready to tackle any task or project. Whether you're working, creating, or playing, you can do so without missing any exciting moments.
* The data comes from DOOGEE laboratory tests.
Powerful Octa Core Processor
Effortlessly Manage Multifarious Tasks
Prepare to be amazed by the powerful Octa Core processor as you tackle tasks with unprecedented efficiency and unlock a world of limitless possibilities.
* 2x ARM Cortex-A75 1.6GHz

* 6x ARM Cortex-A55 1.6GHz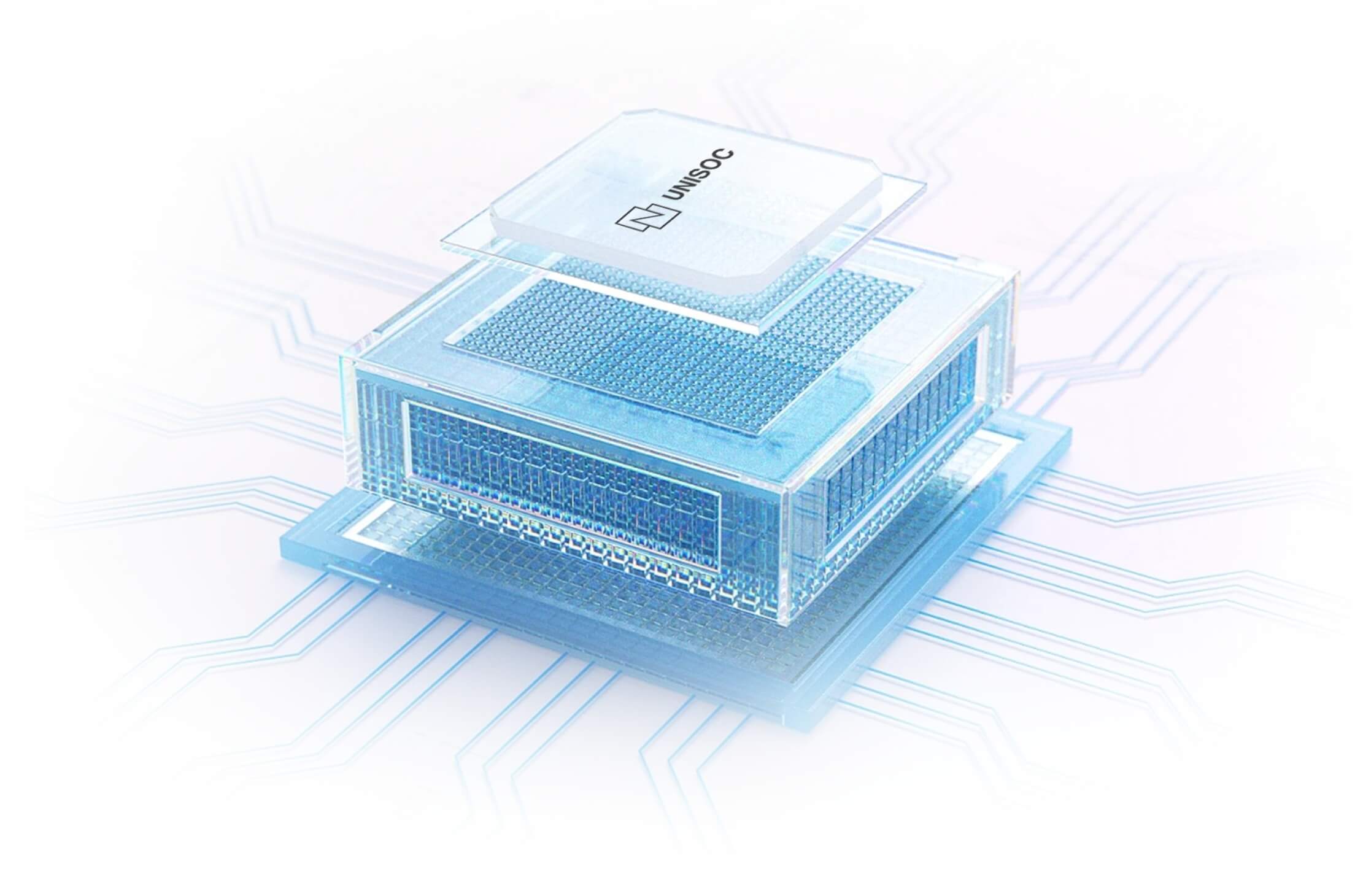 128GB ROM + 1TB Expansion Storage
Store More of What You Love and Delete Less
The DOOGEE T20mini comes with 128GB storage built in for all your hi-resolution videos, photos, and files. You may expand it with a microSD card for even more storage — up to 1TB.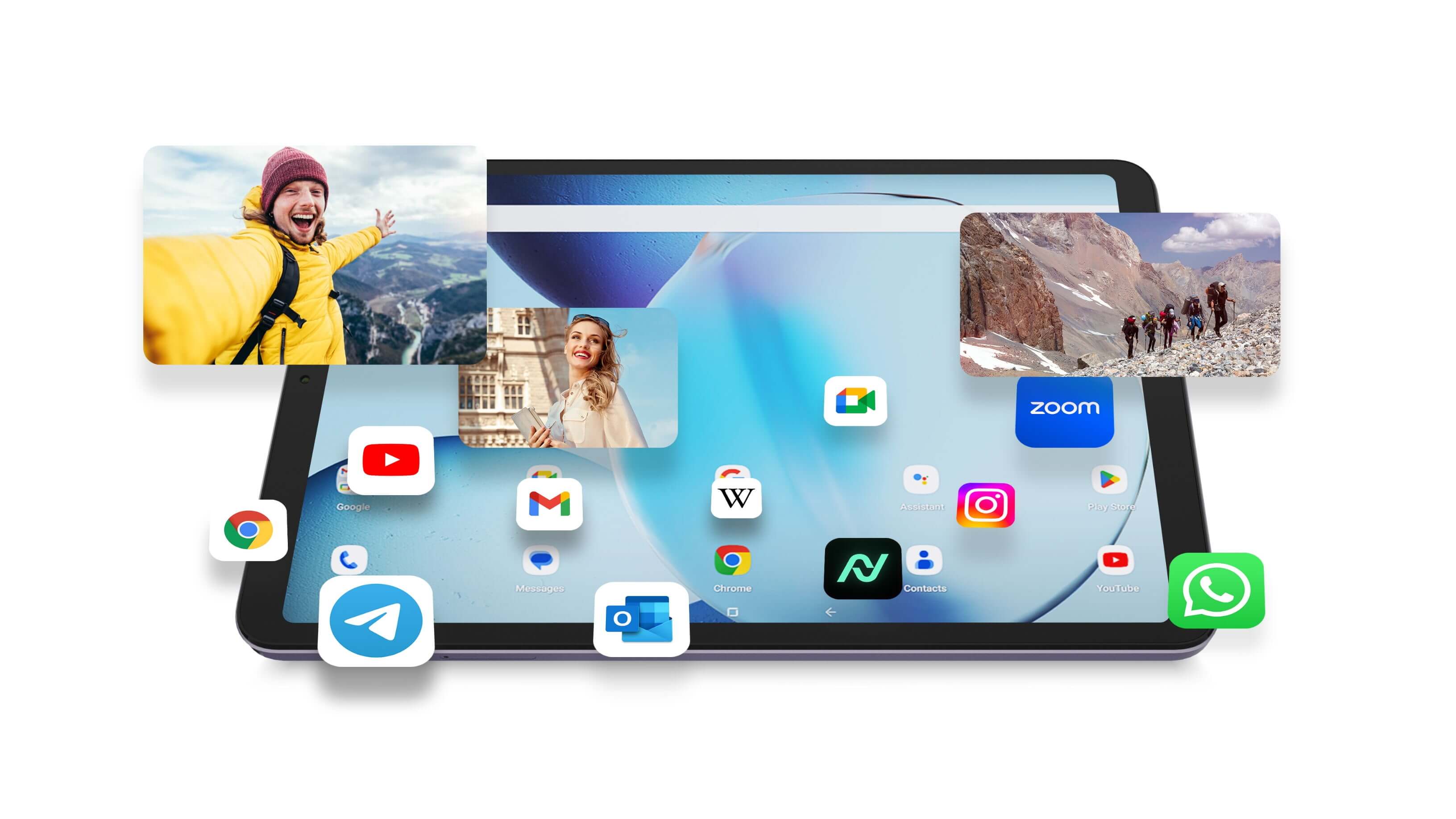 The Latest Android 13 OS
The latest Android 13 operating system enhances the stability and overall performance, resulting in a noticeably smoother user experience.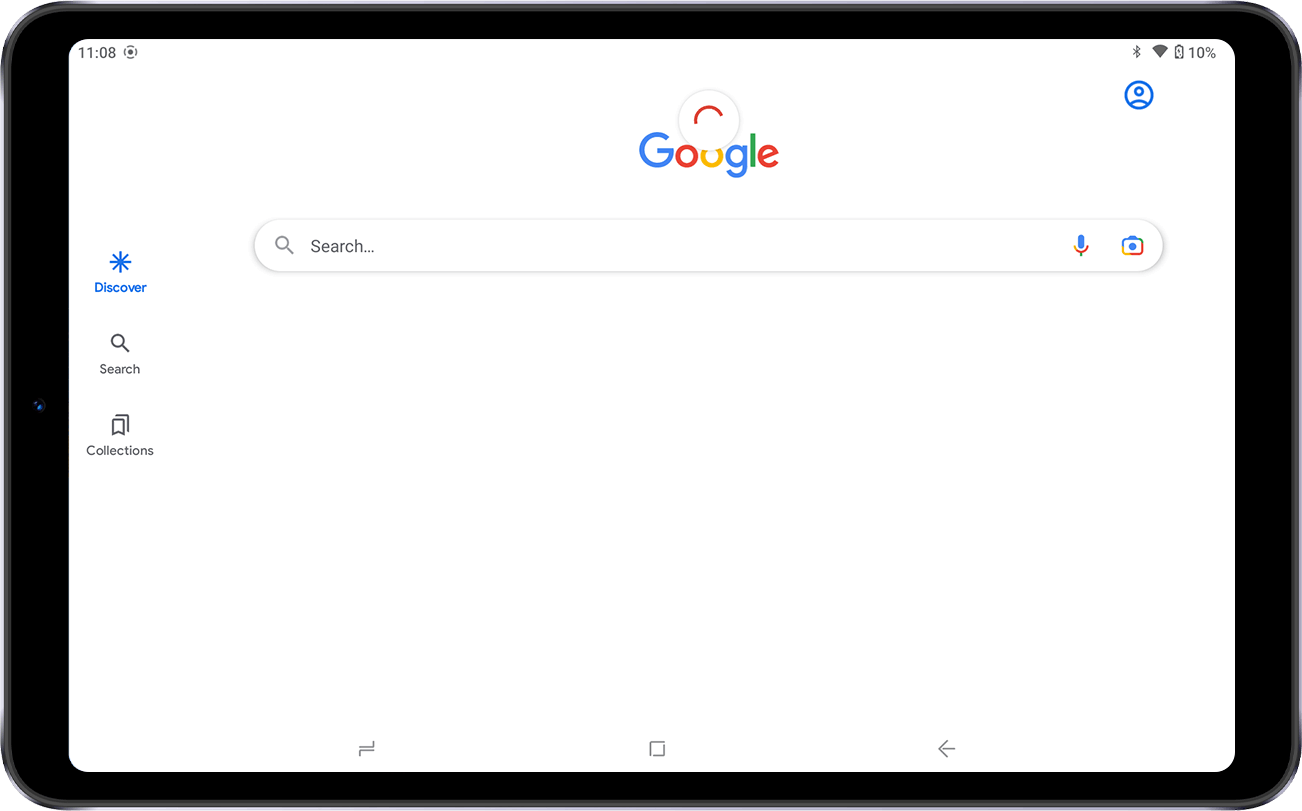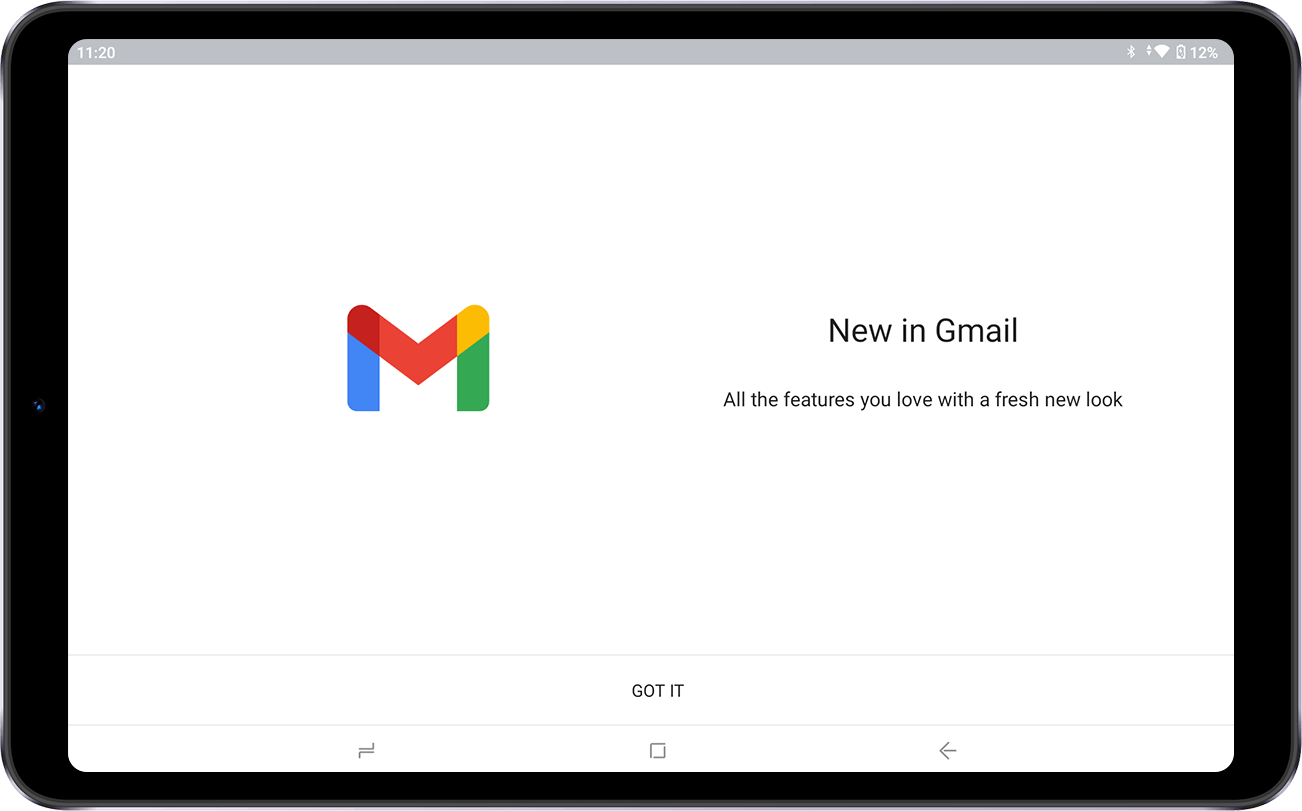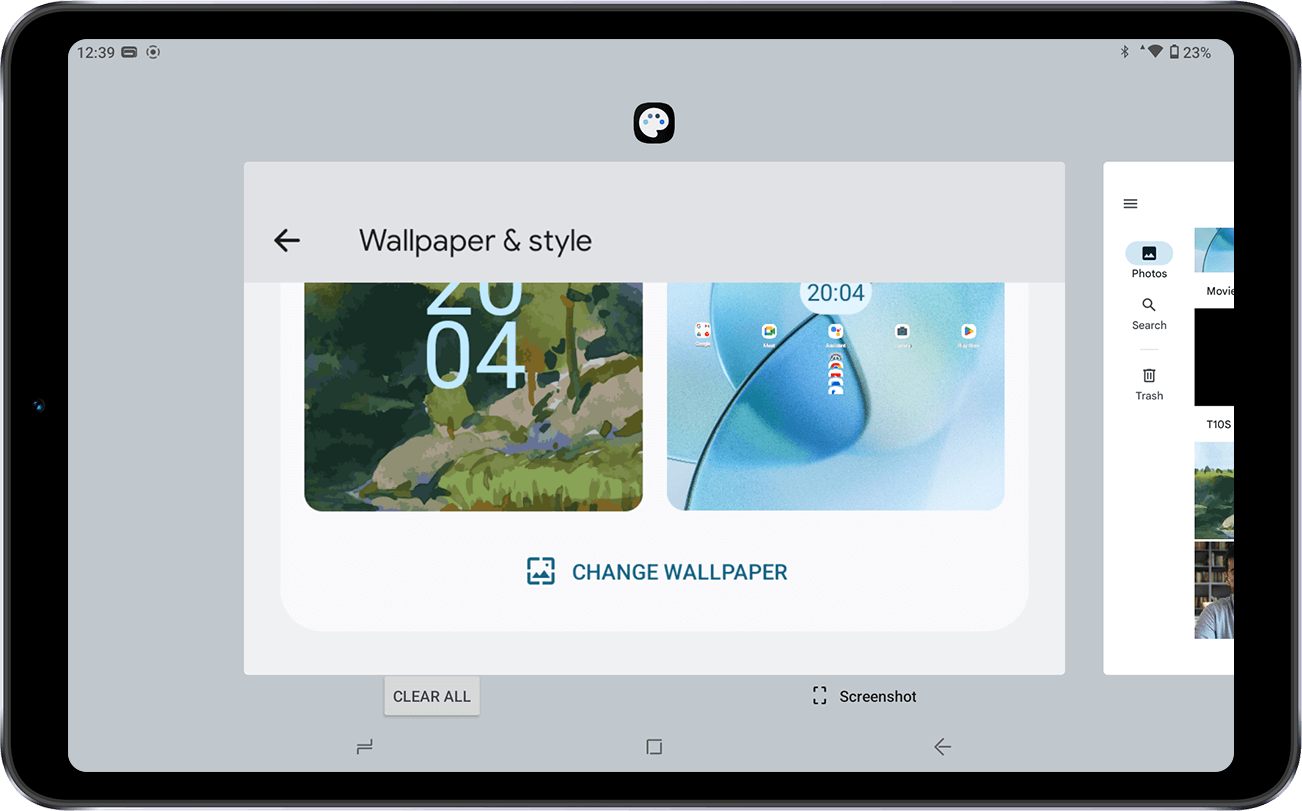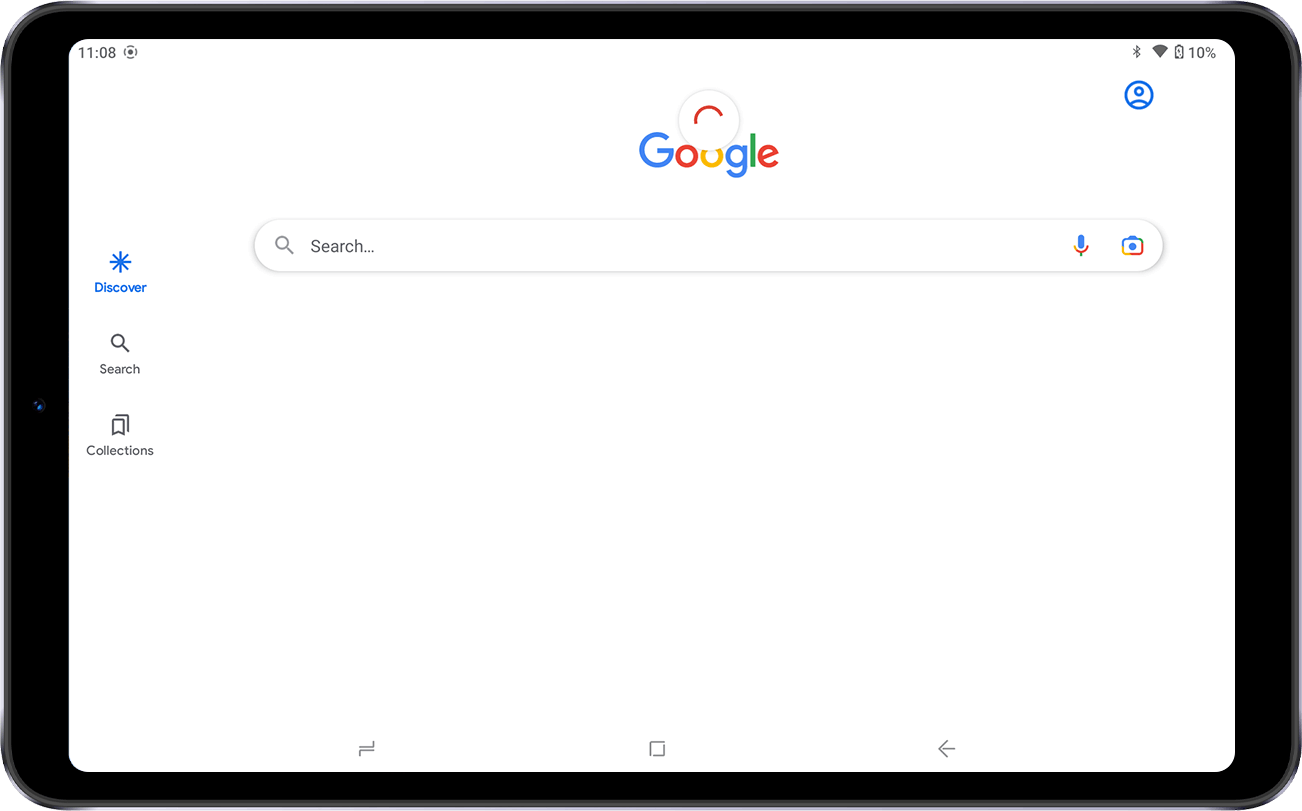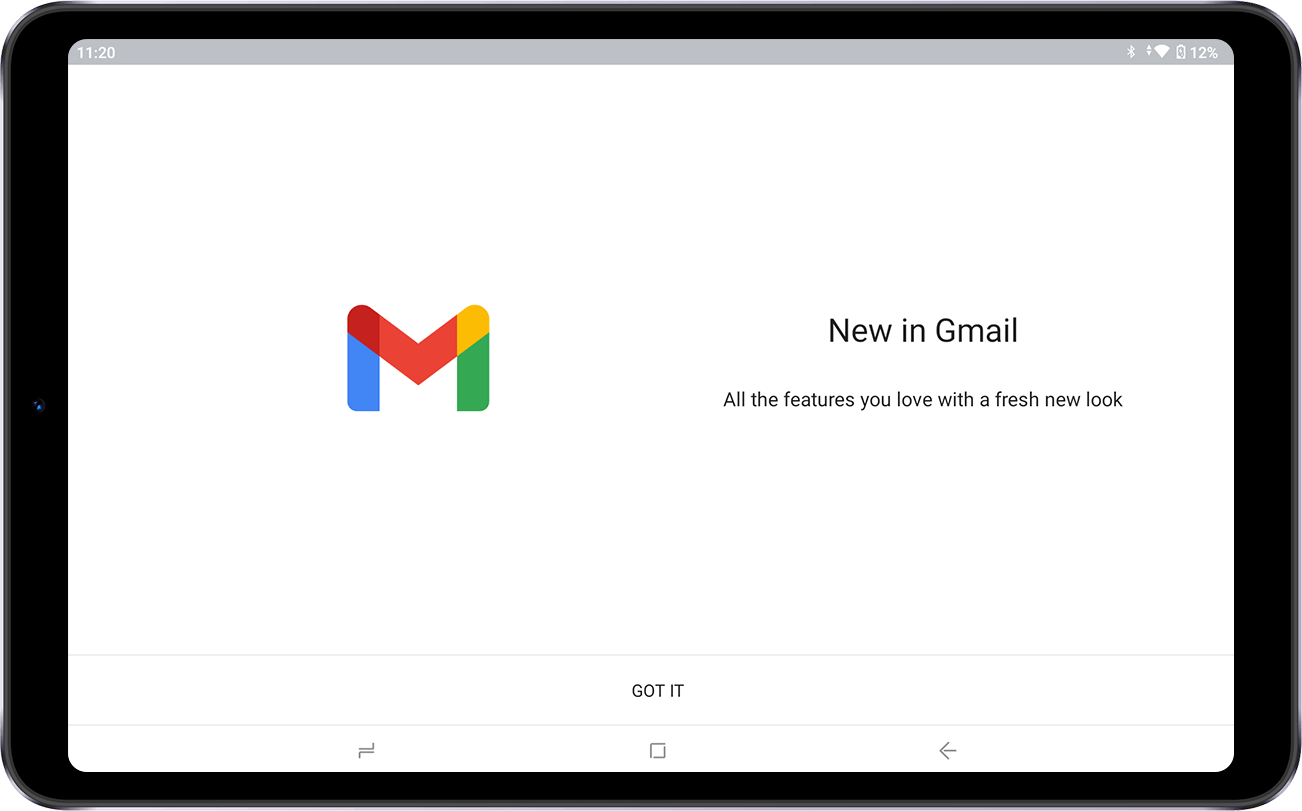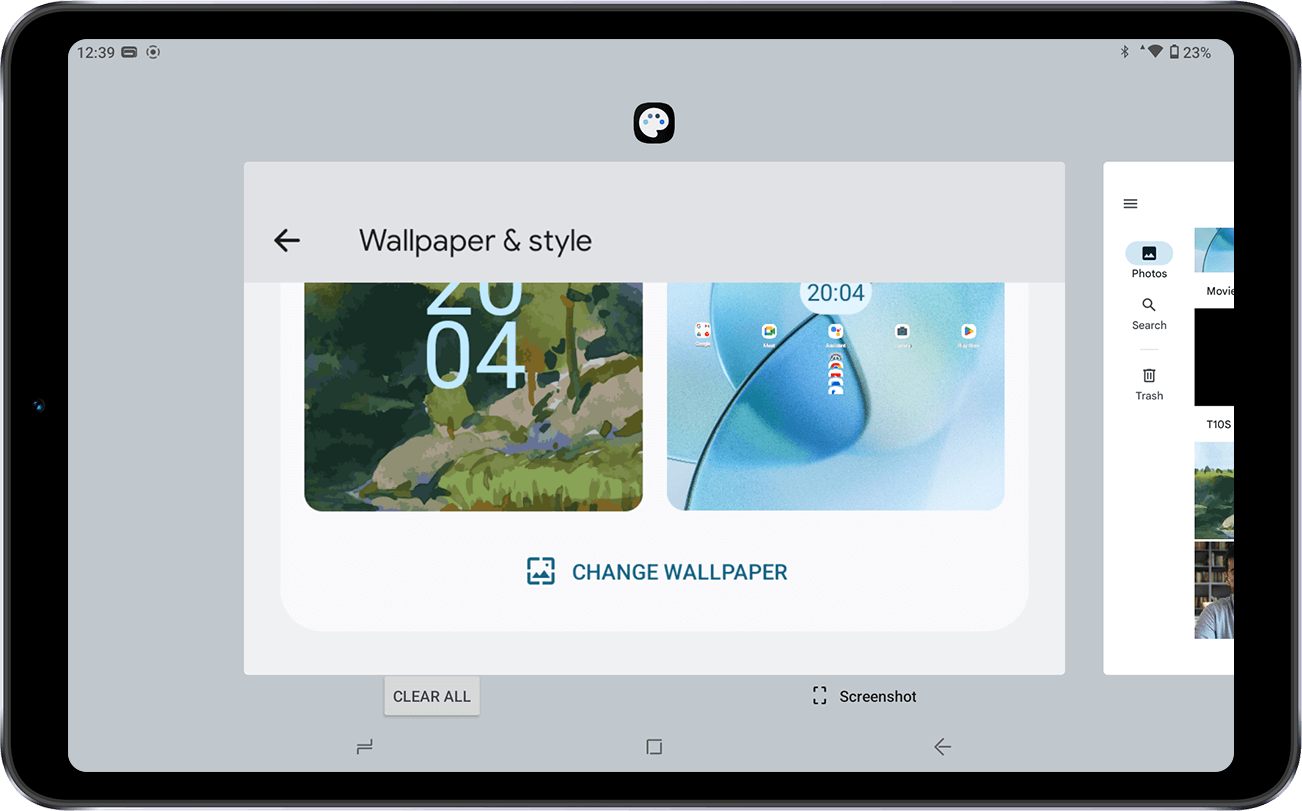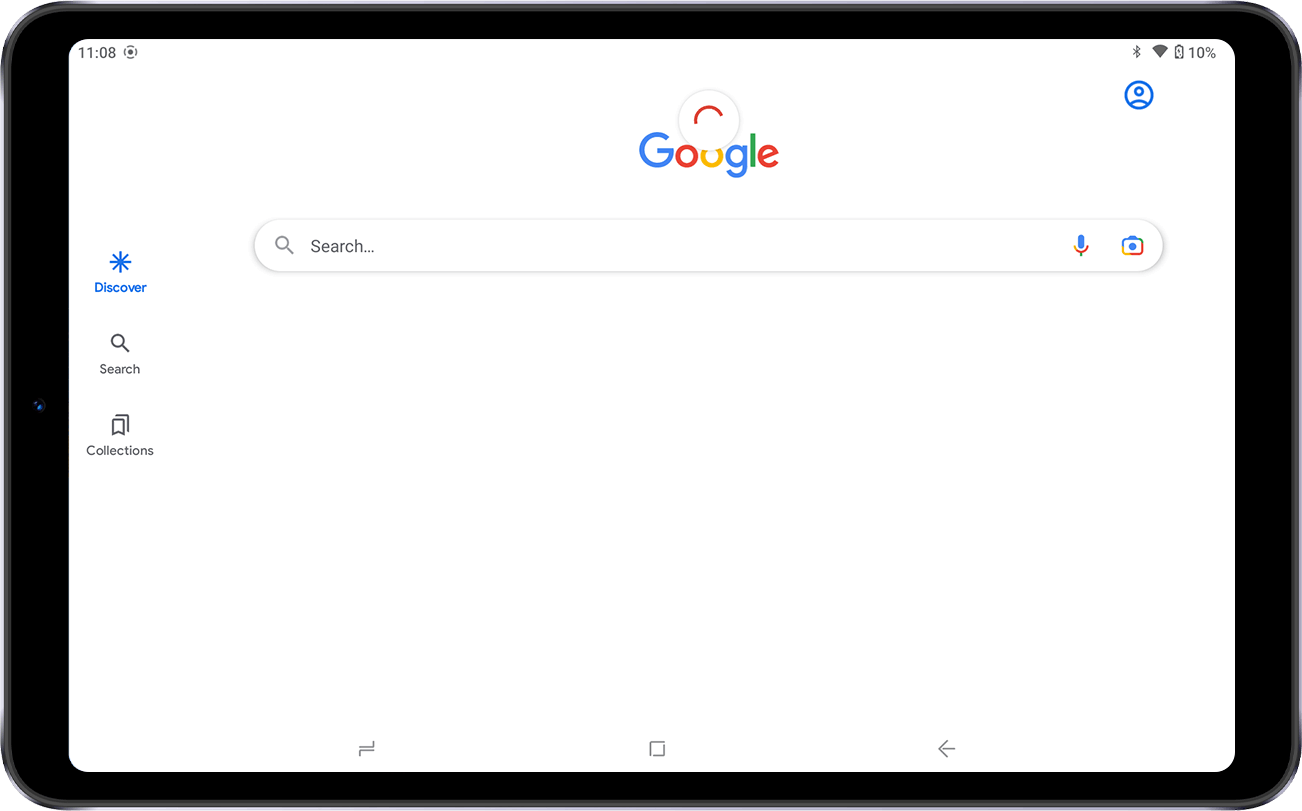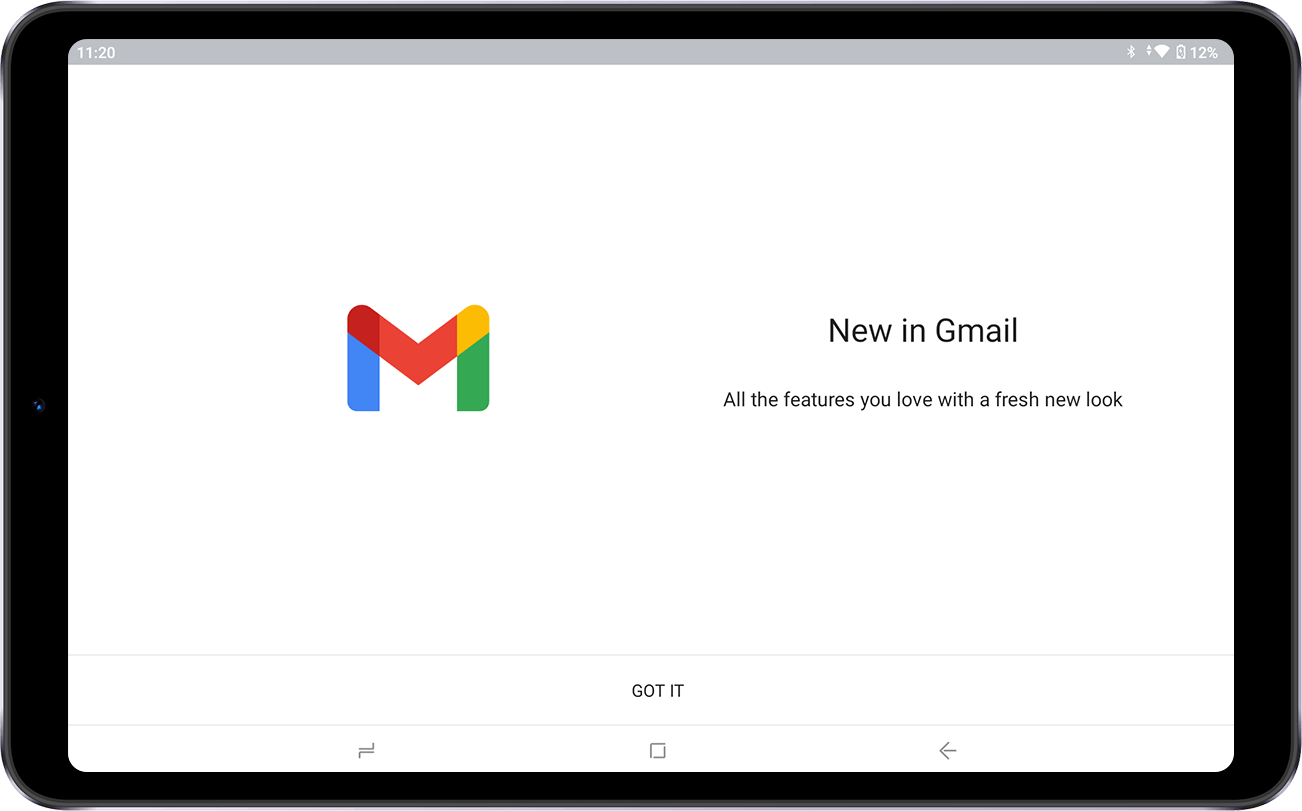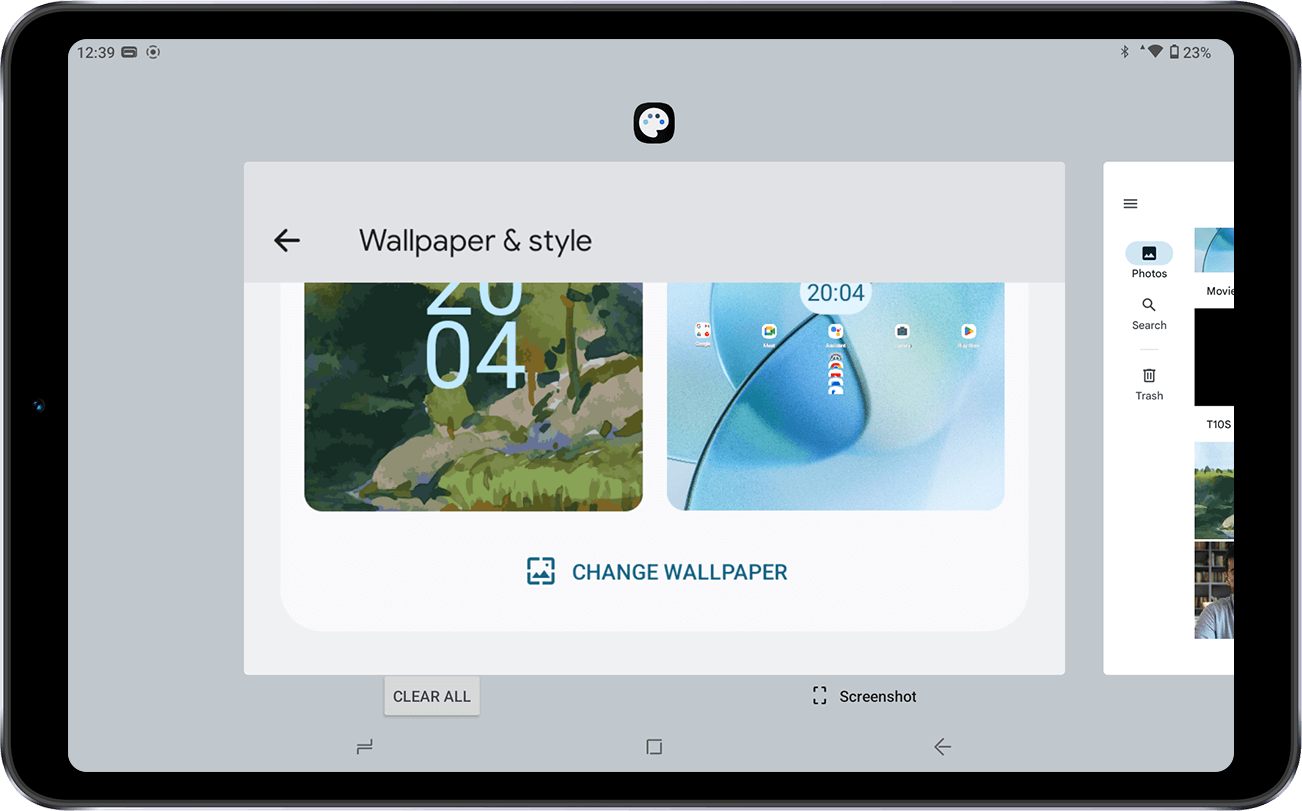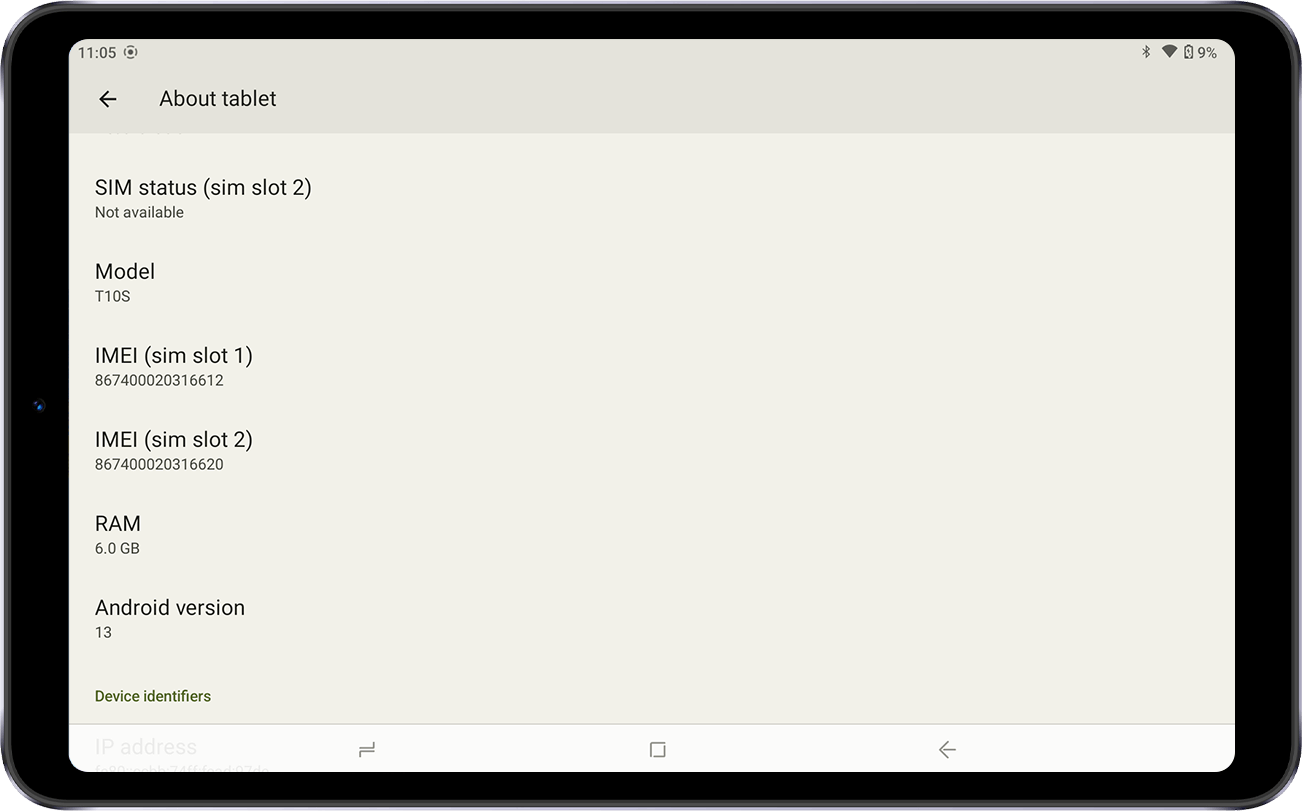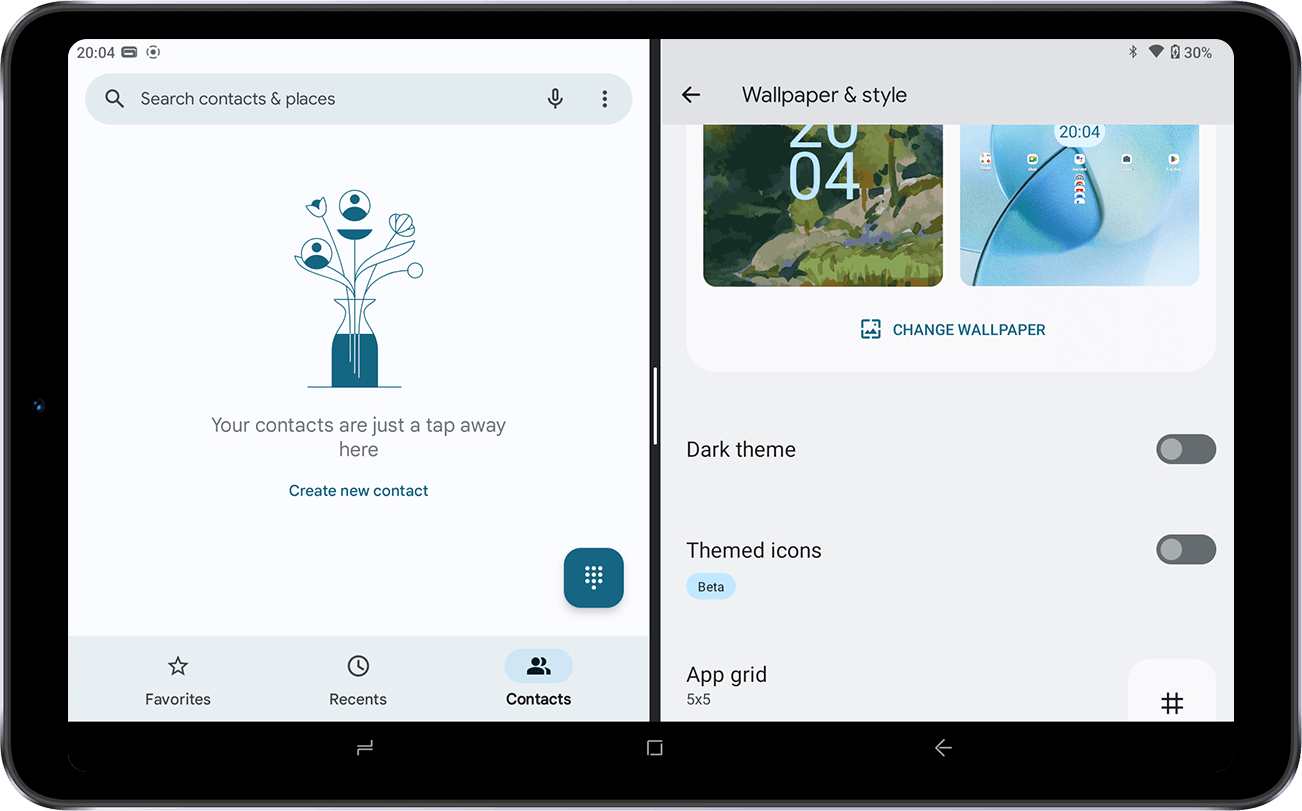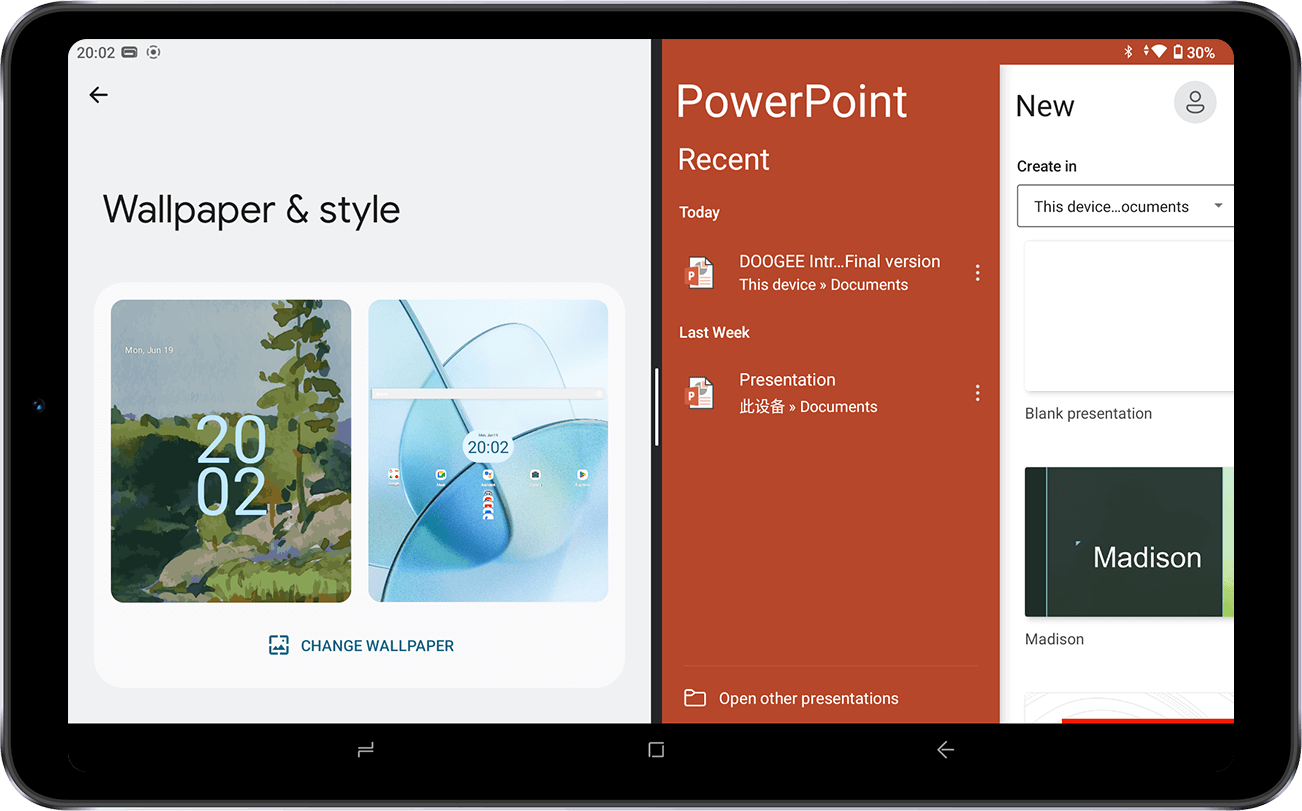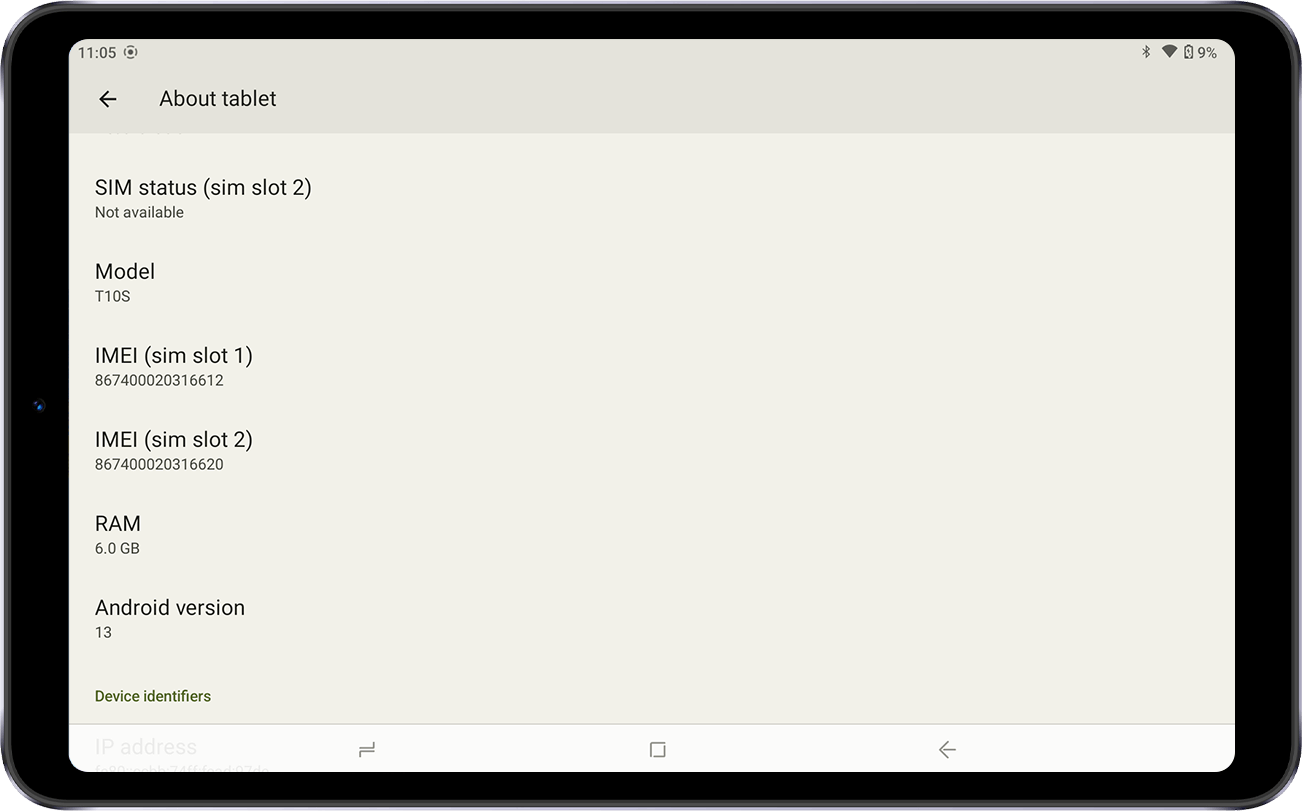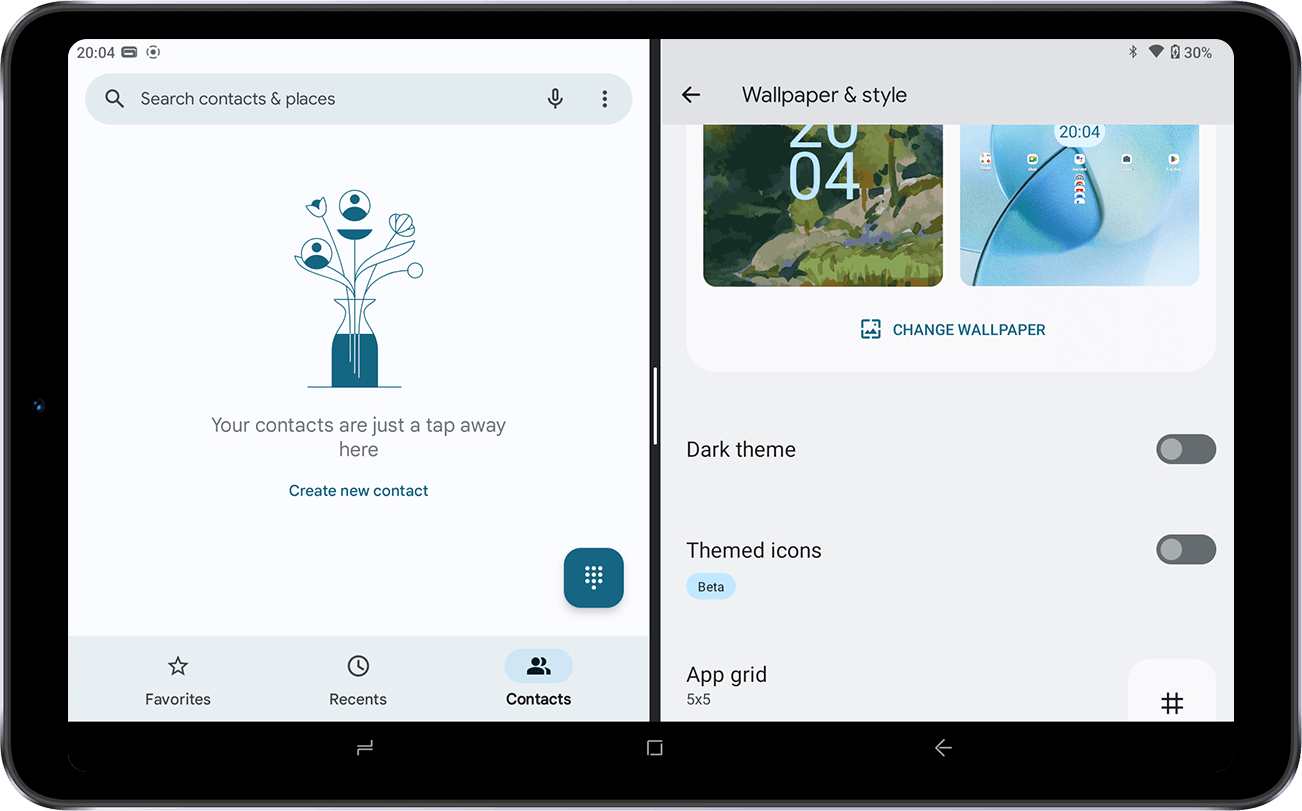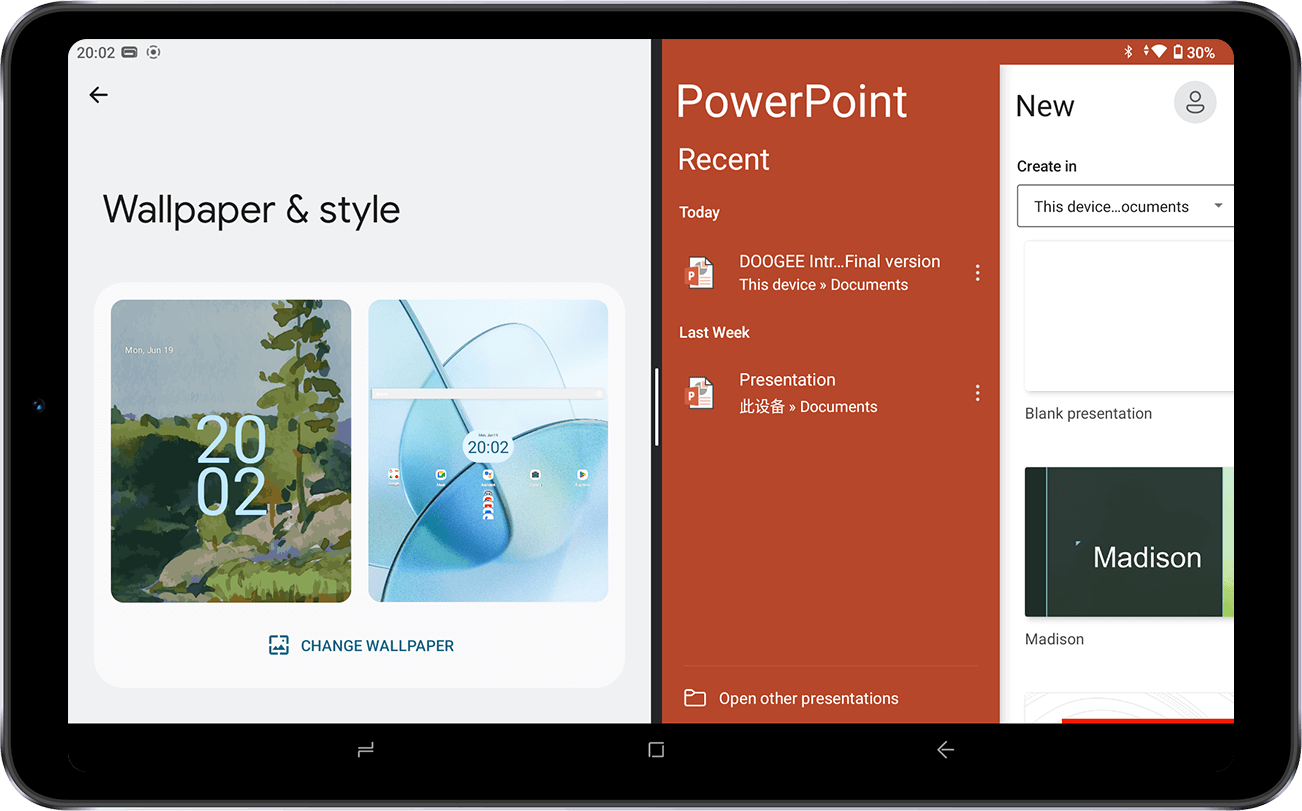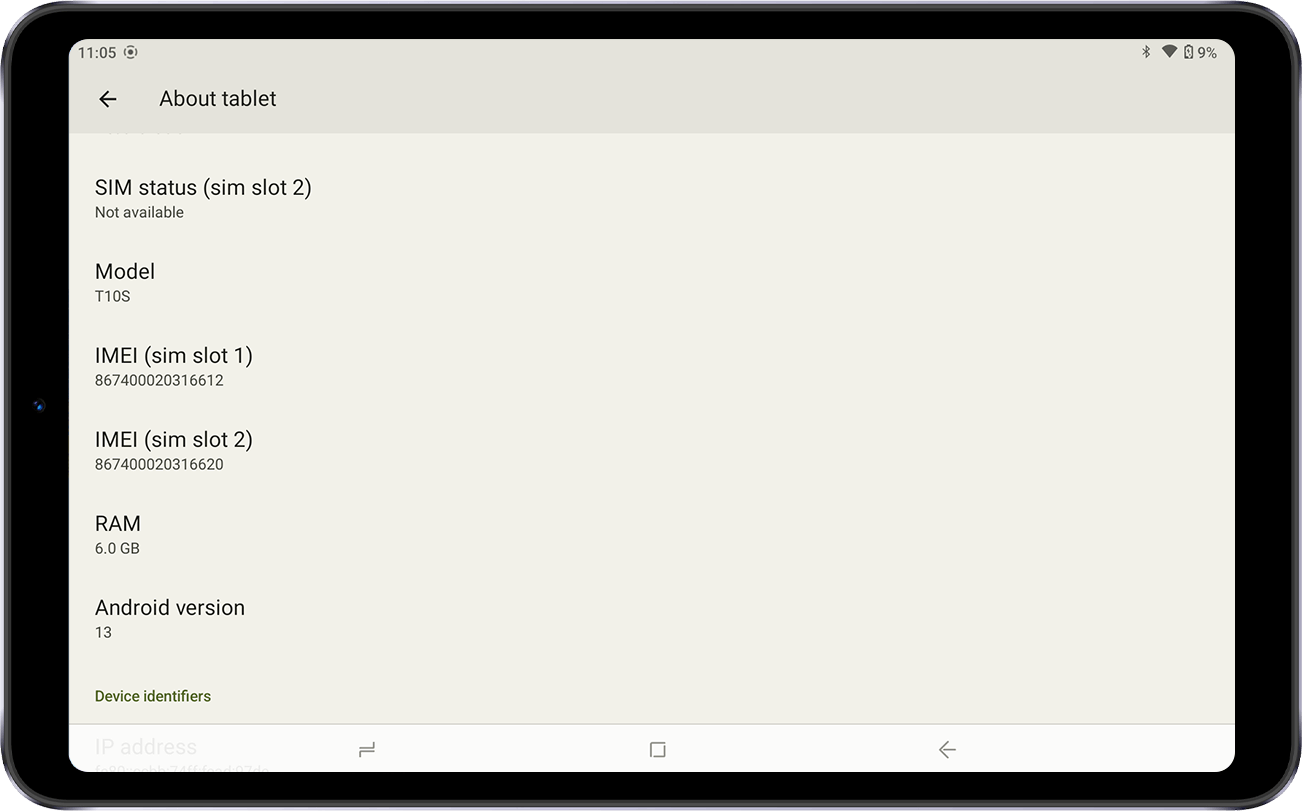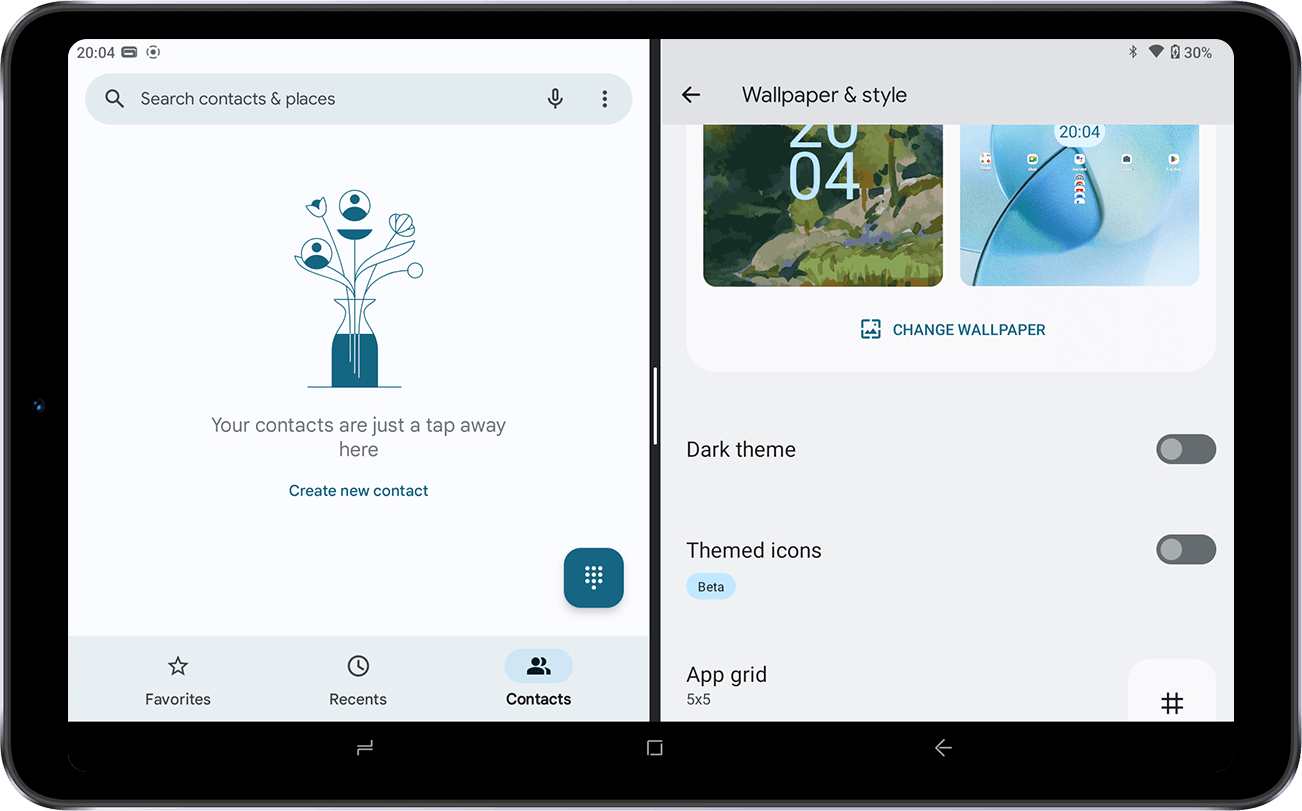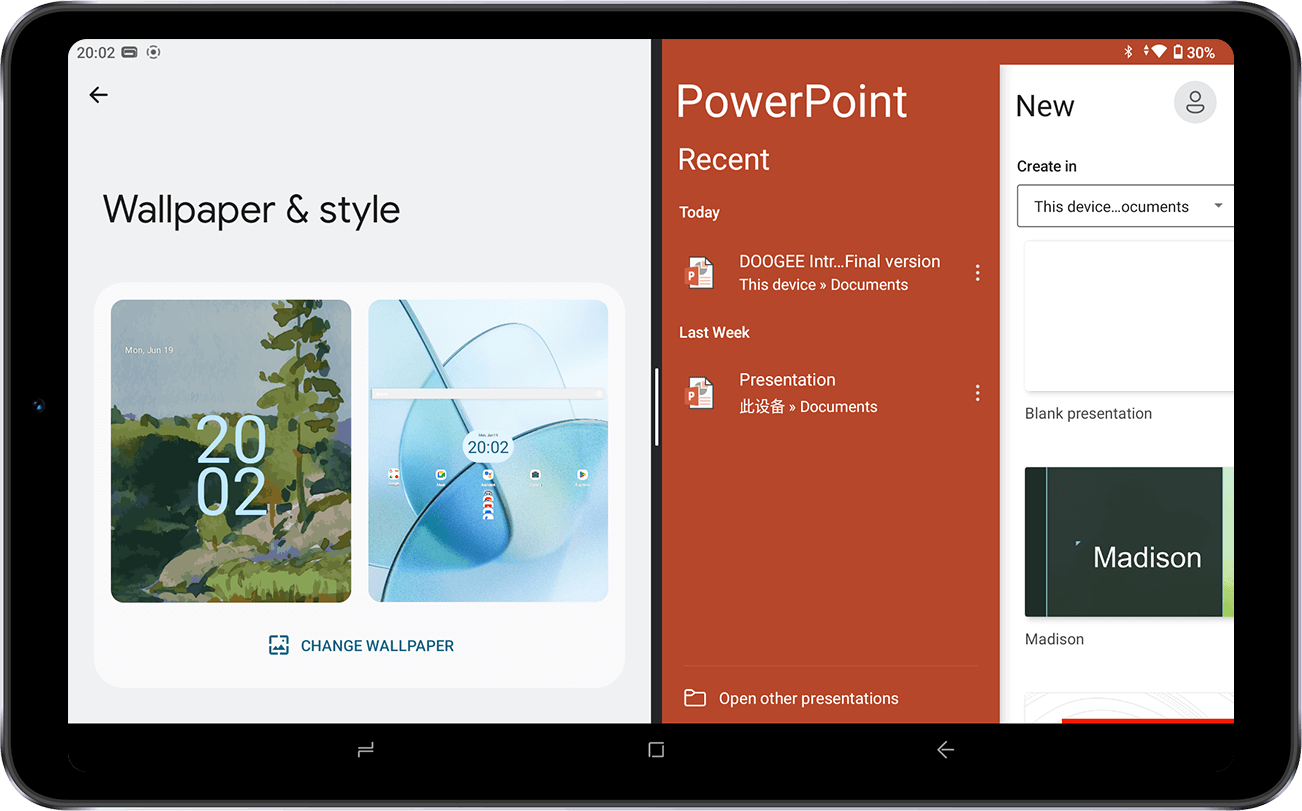 Multi-device Interconnection
Enhance the Space
Project the tablet content onto a TV or computer for easier information sharing with others or bigger visual experience.

Small tablet with pen support
I really like the form factor and with my limited sets of apps the battery is great. I bumped the screen on time to 30min and constantly have a PDF on in that I work "from" every evening (after work) and manage to get around a week of change from it. The screen is crisp and with good brightness and I have no problem working in both dark places and sunligth with it. I also bought the Active Touch pen and it seem to work, my use case is more point&click with it so I'm not sure it sutable for drawing, It might be a bit laggy but I have not tried so many apps so mayby I tested a bad one for this review. But on my fast try it seem to be a really nice addition to my easy onshape cad workflow, and that was my main goal so I'm really happy with it. Sound seems good, at least good enough for me and all major streaming apps I tested work great (Netflix, Disney+, Via Play, Amazon Prime). I had problem with one web page showing 4K content that it didn't handle well (like web page content freezed) but selecting 1080p made that stream work without problem, no Idea if it was the webpage or the tabled that caused it and I don't remember the site so I can't retry, sorry.
The speed of the tablet is a bit slower then my Pixel 6 Pro phone but still OK, as this tablet cost a lot less and have much less memory and a smaller CPU it was expected. It not that obvious but a random second here and there can be noticed when opening sertting/apps, I have tried to keep the tablet cleaner (less apps and notifications) then my phone.
I missed in the spec that the tablet included a modem also when I ordered it so you can add a SIM card to it (did a fast test and it worked). This was a pleasant surprise.
The tabled software is right now Android 13 with a security update Aug 5, I hope it will get updates but I'm not sure and the sad part is that I don't expect it. I haven't ready anything about Doogee committing to update it or sharing build stuff with XDA to let the community do it, but we will see.
Final verdict: It was exactly what I was looking for, a smaller (7-9") tabled with simple pen support for simple cad and mockup drawings, reading books, comics and show datasheets and instruction without needing to unlock the phone all the time and it handle all this perfectly and was also kind of cheep (I got it on the pre-order discount for around €135:ish). It was actually so good that I had to order one extra for the Girl. (She also approved but just got it and have not had time to test it enough to chip to the review) If it had more RAM and a promised update path it would have got full pot. e.g. I consider it well spend money :)
DOOGEE T20MINI SMART TABLET 8.4" FHD+ Display