Looking to upgrade your phone but hard up for cash? Worry not for we have you covered!
Join the DOOGEE Birthday Giveaway today for a chance to win the DOOGEE S86, a premium rugged smartphone, for the best price ever - NOTHING!
It is the month of March and in case you haven't heard, this month DOOGEE will be celebrating its birthday.
The world's leading rugged smartphone maker turns 8 years old this year.
To celebrate, a very special giveaway has been arranged for the loving community and fans who are the life blood of the brand.
 
An international lucky draw is currently ongoing, anyone and everyone is free to join.
Winners of the DOOGEE Birthday Giveaway stand a chance to win 2021's flagship device, the high-end rugged DOOGEE S86.
 
With a massive 8500mAh battery, 6.1" display and 6GB RAM, who wouldn't want the S86?
Couple that with the brand's renown durability and military grade IP rating and you've got a solid tank in your hands.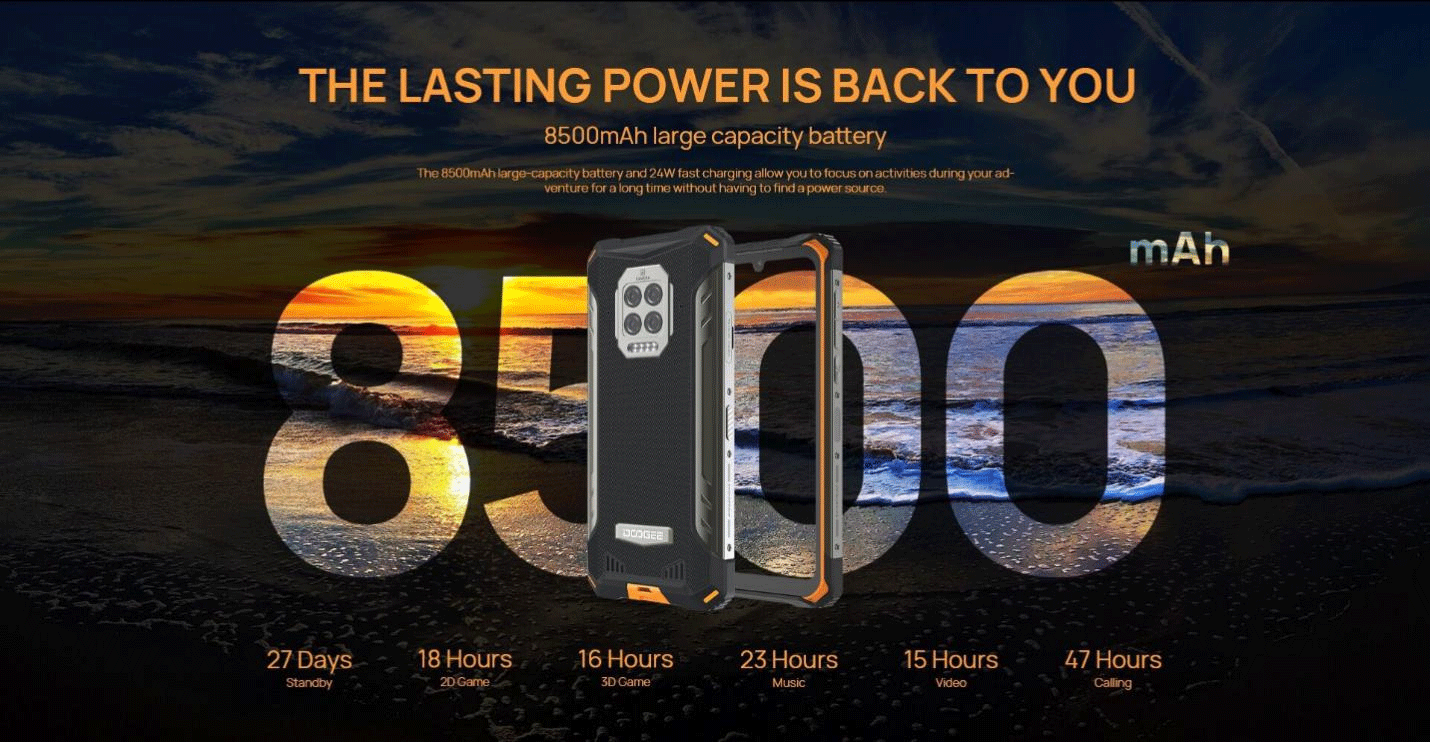 Excited? So are we! To sweeten the deal, we are giving away even more of our devices as prizes for giveaway entrants.
Many amazing things are in store including smartphones as well as smartwatches. The winnings include a whopping 29 items for a total of 29 winners.
 
Join the DOOGEE Birthday Giveaway to stand a chance at winning any one unit of the following devices:
1 x DOOGEE S96 PRO
1 x DOOGEE S88 PLUS
2 x DOOGEE S86
2 x DOOGEE N20
2 x DOOGEE N20 PRO
2 x DOOGEE N30
2 x DOOGEE X95
10 x DOOGEE CS1
7 x DOOGEE CR1
 
 
Come and join the fun on March 29th to inaugurate the DOOGEE Birthday Giveaway with us. After all, a party is incomplete without friends and family.
We will be hosting a YouTube live event to kick off the event and all are invited to attend. Tune in to the DOOGEE channel at 11:00 AM (GMT) to view the virtual event.
 
The sweepstakes ends on April 2nd when all 29 of the lucky winners will be revealed. Throw your name in the pool, cross your fingers,
and hang on to the edge of your seats. Who knows, you might just be one of the fortunate prizewinners!
 
The DOOGEE Team